The Push For a New Skatepark
Earlier this year, Erick Howard, an 8th grader at Logansport Junior High School, met with the city council and skatepark construction business Hunger Skateparks about the specifics of constructing a skatepark here in Logansport.
Despite past attempts for a skatepark here locally, Howard and many more are actually getting the city on board. Their argument is that it is not only an economic investment but an investment for the community, young and old.
"Well, skateboarding has impacted me quite a good amount, from having a new hobby to taking care of my body more. It also has helped me in ways outside of skating, like to persevere through hardships in order to achieve your goals," Howard said.
Many people mistake skateboarding for what can be perceived as at face value: dangerous. But, that is precisely the point, according to 2019 LHS graduate Ian Downs.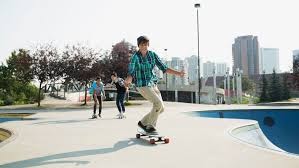 "A skatepark is a place that forces you to get back up on your feet when you fall. It's a place that embraces your pain and frustration and then teaches you how to use it to your advantage. It's a place of growth, like no other," Downs said.
It is more than just trying to land a cool new trick to skateboarders. It is about the lessons you learn that you can take with you for a lifetime.
This is why skaters alike believe it to be a priority to have one built.
However, there is work in progress happening behind the scenes according to senior Nick Yax. Yax has been an executive intern for the past two years in the Office of the Logansport Mayor.
"The skatepark is definitely progressing, although you may not hear any solid updates for a while. The Parks Department and Mayor's Office have been working with a skate park company to design and price out the project," Yax said.
The community might not see any progression of late because of the many other projects that need to be funded as well, like the Huston Dog Park or the pickleball courts coming to Riverside Park.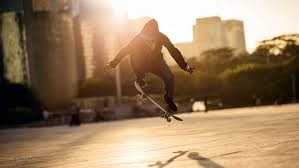 "Funds are tight at the moment, however, the Mayor is very adamant about finding the money to pay for the project. We estimate that the total cost of the skatepark could be anywhere between $400,000 and $500,000," Yax said.
The cities of Peru and Kokomo were able to achieve funding goals for skateparks through a lot of fundraising efforts as well.
"Support like this could quite literally reduce the cost by tens of thousands of dollars, maybe even hundreds of thousands. The conversation about paying for the project is an evolving discussion. Once the project moves further in the design phase, we'll have a better picture of the cost," Yax said.
As far as location, the discussed spot would be Bishop Park near 18th Street.
"The park is easily accessible by teens, centrally located to housing, and not too far from LHS. While this is not definite, this is the preferred location. The city would like to break ground in the mid to late summer. I am optimistic that there will be a skate park installed within the next one to two years, if not this year," Yax said.
Howard and Downs along with many other local skaters hope to see local businesses and the community do their part in fundraising. It is just that important.
"From almost 20 years of skateboarding, I've never found a group as honest and welcoming as the skateboarding community. I've been at all levels, a novice, amateur, and professional, and the one thing I've noticed through everything is the same no matter where you are, what level you are at, or who you are, everyone gives and is given the same respect and open arms," said Downs.
Skateparks provide a safe place for everyone to learn and grow. The established community among skaters is something a city should look to provide for its youth — a place where the youth can learn real-life skills and stay out of trouble.
Leave a Comment
Your donation will support the student journalists of Logansport High School. Your contribution will allow us to purchase equipment and cover our annual website hosting costs.
About the Contributor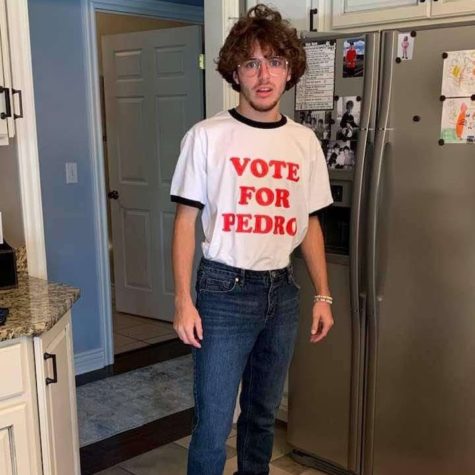 Sal Scagnoli, Reporter
I joined Magpie this year because I find the best way of learning anything about life is talking to people. I love the social aspect in journalism, and...