Saving a Life One Drop at a Time
Throughout the school year, Student Council hosts or sponsors many activities and events to try and help the community. One of these events includes a blood drive that happens three times a year, once each semester and one more time over the summer.
On Friday, April 8 from 7:30 a.m. to 4:00 p.m. students, 16 and over, and staff will be given the chance to donate blood to add to the Red Cross.
"We host our drives for two reasons. First and foremost, they help keep the blood supply up. High school and college students help supply a lot of the blood that is collected. We have a healthy crop of teens who can easily recover from their donations. Secondly, our student council receives money from the Red Cross and Indiana Blood Center for our scholarships when we host a drive," Student Council advisor Amy Werner said.
Giving blood is very important and can help countless people in need. Every patient receiving blood in the hospital is from another person. Without these donations, patients are left with very few resources in order to help them.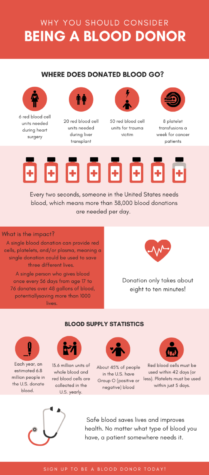 "There is no substitute for blood. People receive blood transfusions for many reasons, and you never know when you might be in that situation where you need blood. The blood supply right now is also at an all-time low, so giving blood if you are able is extremely important. Once you start giving blood, you can give blood every 56 days, and it is a great way to help your community," Werner said.
An avid blood donator in the community is teacher Ned Boyd, who happens to give blood every seven weeks.
"I tried it once in 1986, but I really started about 20 years ago. It's too easy to help save a life for free," Boyd said.
A student that has previously donated blood is Junior Hannah Neuendorf.
"I wanted to donate because I thought if I couldn't do it a second time, at least I tried it and helped those that I could. I also wanted to participate because of the thought that my blood could change the outcome of someone's day. If I had the possibility of saving a life, why not," Neuendorf said.
Although giving blood is so rewarding and beneficial, it can be nerve-racking if it's a new experience for somebody.
"I was extremely nervous. I hate needles, but I kept reflecting on the positive. The positives being that I'm surrounded by professionals, I'm helping people, and the snacks. In all seriousness though, the people were so caring and attentive to me. It's a small price to pay for what could be a life-changing benefit," Neuendorf said.
Even though it can be worrisome and fears can get in the way, it's an amazing experience that many people should be willing to try.
"I think all students should at least try it once. It is pretty painless, and it is a great way to help your community. I encourage students to give while they are young and healthy. If you have questions or your eligibility, come see myself or Mrs. Scott, and we can answer your questions," Werner said.
Leave a Comment
Your donation will support the student journalists of Logansport High School. Your contribution will allow us to purchase equipment and cover our annual website hosting costs.
About the Contributors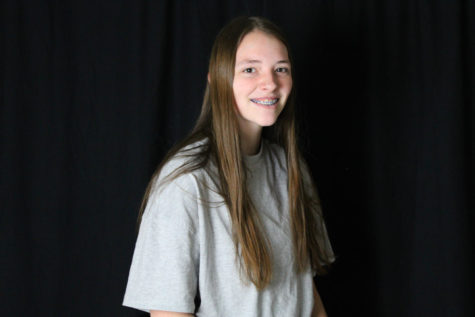 Kylee Langley, Editor-in-Chief
Kylee Langley is a junior and the Editor-in-Chief of Magpie. She has been on the staff for three years and has previously been the section editor for Arts...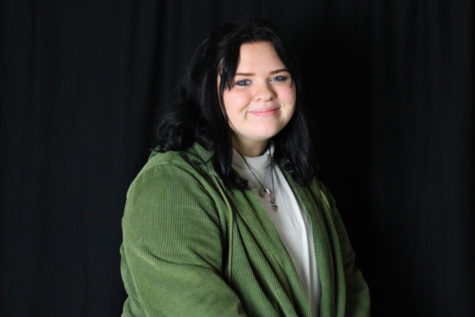 Jasmine Zimmerman, Features Section Editor
I joined Magpie because a friend recommended it to me and explained how fun it is. I have always enjoyed writing, so I decided to give it a chance. In...