Tokyo Japanese Steakhouse Review
The new restaurant in town that has many people raving about, it is Tokyo Japanese Steakhouse. Tokyo had a soft opening on April 26, which was very successful. Since then, they have gotten quite a lot of attention. Is it really worth all the hype?
The first thing to start off this review is the appearance of the restaurant. From the outside, you can still tell it was once Happy Burger if you are a Logansport resident, but they have done enough work to make it pretty unnoticable, like all of the signs and decorations.
"All the decoration were so pretty. It gave us something to look at and conversate about while we were waiting on our food," sophomore Ava Kistler said.
When you walk in, you are immediately greeted by the rush of the restaurant. Since they are still new, this rush is quite expected. The inside is decorated with bright colors and the owners brought quite a lot of culture into the restaurant with umbrella decorations, fish and other mediterranean decorations, as well as filling the glass cabinets with fine china. Although the decorations are nice, it seems to be almost overwhelming, as the inside is very busy decoration wise.
The next topic of critique is the service. There are definitely times where the rush is crazy, so going inbetween mealtimes is probably the smartest move. When you walk in, the first interaction is kind of awkward, not knowing where to stand or if you are supposed to seat yourself is kind of confusing. Once you are seated, the service is quick to start, but slows down quite a bit after you order.
"I went in super hungry, which was probably my first mistake. The wait took quite a bit, and I was pretty 'hangry' by the time the food got there. Though it was to be expected since the restaurant is new and all. I just wish I went at an off time, so I wouldn't have to wait so long, but the food was definitely worth the wait," senior Quinten Clark said.
Now to the biggest discussion of all: the food. My table got the lobster rangoon as an appetizer, and they were amazing. All three of us wanted more as soon as we were finished with them. I personally got kind of a try-it-all kind of entre, that included multiple different types of sushi and sashimi, which my whole table tried, it was okay, but this was the first time trying a lot of this food. Overall, it was pretty good. The quality of the meal was very good, and I would definitely recommend going and trying it out for yourself. Everyone that I know that has went has enjoyed the food quite a bit.
"The food was literally so good. At least my main dish. We got spring rolls as an appetizer, which weren't great but not horrible. Then I got the hibachi chicken dinner, which comes with salad, miso soup, and the entree. The salad was just lettuce with a ginger dressing, which was very good. I didn't like the miso soup, but I've never had it anywhere else, so I'm not sure if I just didn't like it in general," freshman Madison Zimmerer said.
Logansport needed a Japinese restaurant and i think the Tokyo Steakhouse is a great new addition to the town. As an overall review, one being absolutely horrible and ten being spot on, I'd give Tokyo a 8/10. The food was worth the wait. So is the all the hype worth it? Yes, it definitely is.
"It was all so good I got it two days later," Zimmerer said.
Leave a Comment
Your donation will support the student journalists of Logansport High School. Your contribution will allow us to purchase equipment and cover our annual website hosting costs.
About the Contributor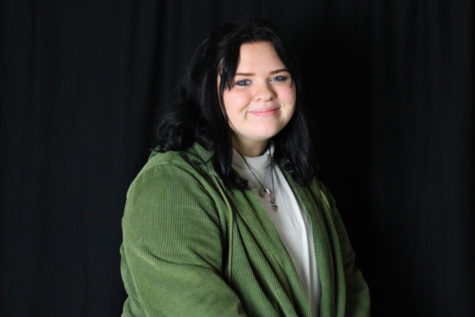 Jasmine Zimmerman, Features Section Editor
I joined Magpie because a friend recommended it to me and explained how fun it is. I have always enjoyed writing, so I decided to give it a chance. In...