New TVs on LHS Campus
A Spanish translation of this article is available as "Nuevos Televisores en LHS."
Logansport High School has put new TVs throughout the school's hallways for students to watch all the important announcements each day.
"Digital signage is popular in commercial businesses and on college campuses. When I visited universities and saw digital signage, I always felt that it was a great way to deliver information and messages. My goal has been to add digital signage across campus for about six years. Also, I'm a bit of a techie, so something like that might catch my eye," Principal Matt Jones said.
Televisions are an easily accessible means of communication to receive information that benefits LHS and the community.
"With over 1,200 students walking these halls daily and TVs strategically placed around campus, it's convenient for students to look up as they move from period to period. It is also a good visual communication for sharing school news, important announcements, upcoming events, motivation, and recognition of achievements; we are constantly striving to improve communication within our school community," Jones said.
Senior Alejandro Munoz expressed that he likes the commercials provided by televisions.
"I think they're kind of cool, and I like how they do different ads. At first, I looked at them every time I walked past them, but now I usually don't just because I know they show the same things. I like what they show. It's great to see stuff from the LHS website on TVs because I've rarely visited the website. I like where they put the TVs, and I also think they're a nice addition to the school, and I'm sure you can do other cool things with them besides displaying a calendar or announcements," Munoz said.
The LHS campus added new TVs for announcements.
"It is interesting to see the images that are presented on the TVs every day because I always look at the TVs in case they have an announcement," senior Raúl Rodríguez said.
TVs are placed in different areas so students on campus can see them.
"Every day I always look at the TVs in case they have an announcement or some important information, and the images that they show as announcements or recent achievements are interesting. I also like how they have them in various corners, and you can look at them in between periods while walking to class. I would like them to show more activities such as sports though," Rodriguez said.
However, senior Dulce Mendez argued that most of the time students don't look at them.
"I don't think a lot of televisions are necessary in school. Many students are talking to others on their phone, and most of the time they are not even looking at them. I also think that the monetary resources used for the televisions could have been used for other more important activities and supplies. I barely watch TV because I'm usually busy with other things, and honestly I don't think what's shown on the screens is useful. Most of the time it's just pictures from school," Mendez said.
Senior Daniel Baez said they should run different news on the TVs.
"I think that new televisions are an unnecessary expense because I hardly see them often, and the truth is that they should put different things on the channels and also place them where they attract the most attention from people in the community and that way it would be better for everyone to see them," Báez said.
Leave a Comment
Your donation will support the student journalists of Logansport High School. Your contribution will allow us to purchase equipment and cover our annual website hosting costs.
About the Contributor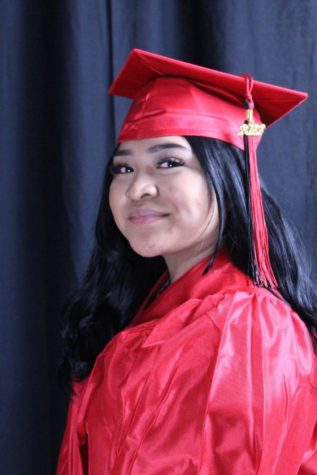 Rosalinda Marcos, Sports Section Editor
Being on the Magpie staff has helped me a lot. I cannot begin to describe the immense impact my three years as a staff member have had on me. So many life...