Amy Werner Awarded the Kathy Dingo Award
The Kathy Dingo Award is an award given to honor Cass County residents since 2014. It is seen as a spirit of the community award, given to one person every year who has actively made Logansport a better place to live, work, and play.
The Kathy Dingo Award was developed by Mayor Ted Franklin in honor of Kathy Jo Dingo. She passed away in December of 2014. She was very involved throughout her life in Logansport, playing a huge part in numerous projects and committees around the community. She was an avid volunteer for many years and worked for the people of Logansport to make it a better place. Dingo was highly involved in the historical preservation of Logansport and served on many boards to help in the beautification of Cass County.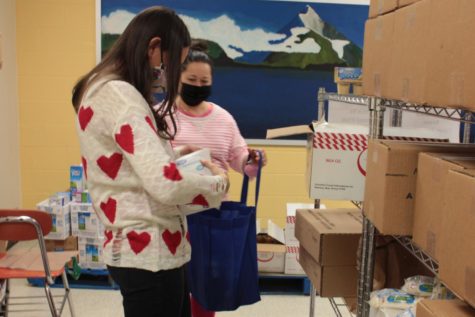 "Dingo was a strong advocate for making Logansport as best as it can be. She didn't just talk about doing things. She got them done," Executive Assistant of the Cass County Chamber of Commerce Teresa Zimmerman said.
This award is presented by the mayor yearly at the State of the City and County Lunch, which is held in mid-January. This year, the Kathy Dingo Award was presented to Amy Werner, who is an art teacher here at Logansport High School.
"My goal is always to make my corner of the world a better place," Werner said.
Dingo was a patron of the arts and supported public art, which Werner has completed over and over again. Werner leads a summer art program where students are given the opportunity to contribute in painting murals around Logansport. She has hosted seven murals in the last six years. It gives students a chance to make their mark on the city.
"I think it is really cool to be able to point one out on a street that lots of people drive on and say 'that was me, I helped do that'," sophomore Madison Lupke said.
Along with this, Werner also runs the Felix's Pantry, which provides food for students and their families in the school corporation that may be experiencing food insecurity.
"I began the pantry after noticing that there was a need for supplemental food items for our food insecure students," Werner said, "Right now, there are several students who take home food bags weekly, while other's shop the pantry to help their families and others still have food delivered to their homes by me. Students need to know they are loved and supported and one way we can do that is by making sure their bellies are full so they are ready to learn."
While Werner serves the town, she also gives students the opportunity to feel involved. She is also a role model for students, and is always ready to help out in the school and the community.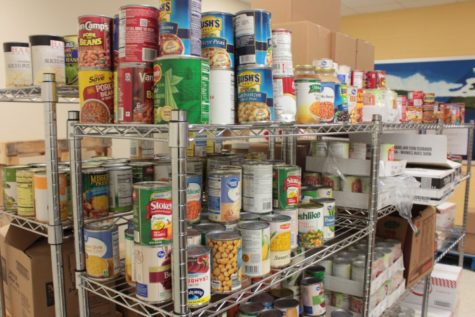 "Mrs. Werner has always been there for me when I needed something, whether it was needing recommendation letters or help with personal issues. She is an amazing teacher, and I truly think she has positively influenced my life," junior Jaden Chin Hong said.
After winning the award, Werner plans to continue contributing to her community via several projects.
"Not much has changed since I won the award. I was nominated to be featured in Heartland Magazines women in business issue," Werner said, "but for the most part I am just looking forward and planning more projects. We already have a mural project set for this summer on the side of the VFW building on Erie Avenue to honor fallen Cass County Veterans."
Leave a Comment
Your donation will support the student journalists of Logansport High School. Your contribution will allow us to purchase equipment and cover our annual website hosting costs.
About the Contributors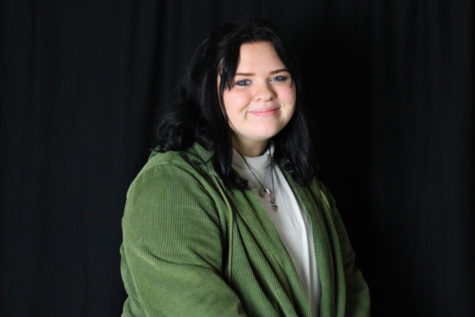 Jasmine Zimmerman, Features Section Editor
I joined Magpie because a friend recommended it to me and explained how fun it is. I have always enjoyed writing, so I decided to give it a chance. In...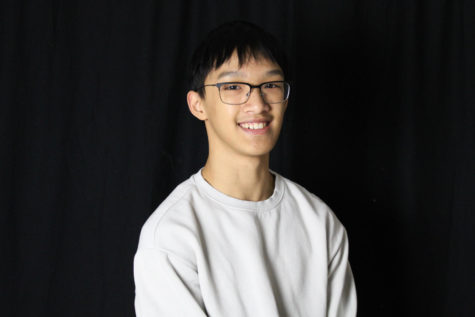 Vasan Nomany, Captions Editor
Junior Vasan Nomany is the Captions Editor and a photographer for the Magpie. This is Vasan's second year on the staff. Besides doing Magpie, he is also...