Hopelessly Devoted to Olivia
Looking at the walls of McHale, "Grease" appears four times. Although the original musical hit the stage back in 1971, it still resonates with
many people. "Grease" didn't come to the screen until 1978, but the film is what has kept the stage musical in the limelight. Therefore, it's not uncommon to see the musical portrayed by high schools still today.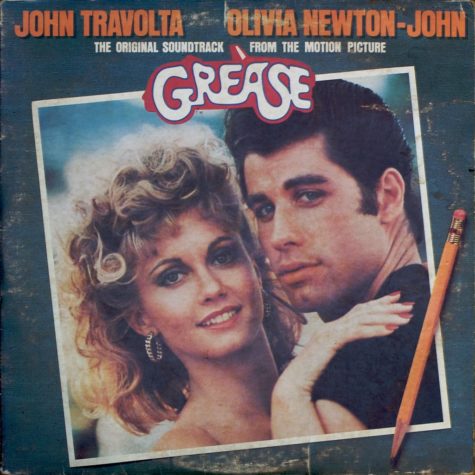 "Her portrayal of Sandy in Grease has been the biggest single factor in inspiring theatre students," Kinney said, "That's a musical that resonates with people, and it's a part that she played so well. It kind of shows somebody trying to find their true selves or trying to find the balance in themselves so they didn't have to be all one thing or the other. I think that resonates with a lot of people."
Olivia Newton-John was born on September 26, 1948 and died on August 8, 2022. Newton-John was most famously known for her lead role in the 1978 musical as Sandy Olsson. She also can also be seen in season one of the hit show "Glee." In life, she stood to be a role model to many.
"I don't think I would be in theater or choir at all if it wasn't for her to be honest. Seeing her like singing and acting made me excited to be able to do that because it made me want to be like her," junior Gretchen Prifogle said.
Newton-John went through many hardships throughout her long and loving life. This caused other people be able to connect to her story. Her battles have made her stand out as more than just another celebrity.
"I didn't think much about her beyond watching and enjoying Grease," senior Emily Cole said, "Everything she went through though is crazy. It does just remind you that actors and famous people are just people at the root of it all."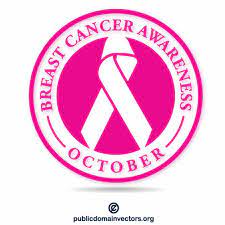 She became an inspiration for many young women. As Newton-John battled breast cancer three times and her husband going missing not too long before her death, she became a strong woman for many younger girls to look up to.
"I always thought she was such a beautiful woman," English teacher Grace Scott said, "I love how she really owned who she was and went through this transformation in the film 'Grease'. I feel like as I came into my young adulthood, I also tried to just embrace that strong powerful side of myself just like Sandy or Olivia Newton-John in the movie Grease.
Her death was caused by her ongoing battle with breast cancer, which pushed her to be an advocate for breast cancer awareness. After her death, she was honored by many movie theaters across America by playing 'Grease' for $5 and donating the proceeds to breast cancer organizations.
"I think that it's a really great thing that they're doing," junior Leah Alder said, "It's for a good cause, and it gives people my age the opportunity to see it the way it was intended. We all grew up watching this
movie and being impacted by it and never had the opportunity to see it in theaters."
Leave a Comment
Your donation will support the student journalists of Logansport High School. Your contribution will allow us to purchase equipment and cover our annual website hosting costs.
About the Contributor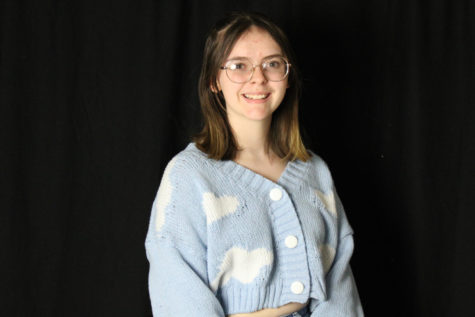 Carissa Dawson, Podcast Editor
Carissa Dawson is a junior at LHS. Dawson has been on Magpie staff since the middle of her sophomore year and has helped briefly with social media promotion...