Top Five Best and Worst Coachella 2022 Outfits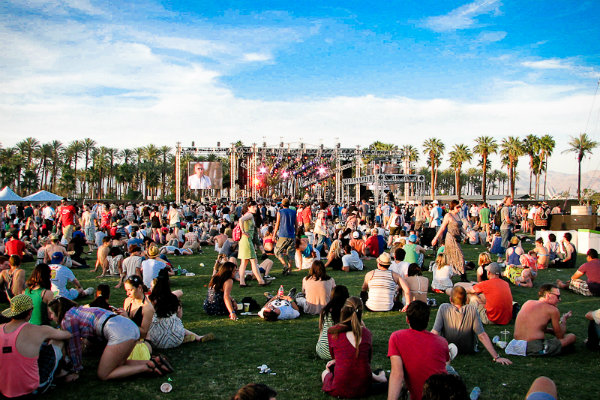 Opinion
The Coachella Valley Music and Arts Festival is a huge party celebrating many artists of different variations, and is notoriously an event in which celebrities either pull out some of the best and most elaborate looks for the event or the worst outfits to ever be worn. This author, despite not being qualified whatsoever, is going to rank these outfits and judge these celebrities based on their Coachella looks, so these are the top five best and worst 2022 Coachella outfits.
Best
5. Conan Gray
Conan pulled out all the stops with this outfit. The color was absolutely beautiful, and the author thought that the floweriness of the outfit and hairstyle was very appealing. The outfit was a bright Barbie pink and all of the elements of the outfit were matching, with large, tall high heels, flowy pants and blouse, and an all down hairstyle.
4. Kim Kardashian
Although the color was a simple gray, Kim Kardashian looked very comfortable and very stylish at the same time in this look. Cohesive and simple, being a single sleeve charcoal gray top and a high slit long skirt of the same color, along with heels that wrapped around her leg, it looked surprisingly comfortable and decently fashionable, earning it 4th.
3. Harry Styles
This sequined low-cut jumpsuit was very flattering and eye-catching, and to this author really embodied the party aspect of Coachella. It also showed off Harry's tattoos, which this author thinks is a huge plus because it individualized his look and made it unique to him.
2. Nicole Scherzinger
The space buns, the elaborate greens and blues and grays of the style that reminds this author of the 70s, the earrings, and the big blue bag and boots all contributed to this look and made it memorable and quite cute.
1. Christina Milian
Probably a hugely unpopular opinion, but the author loves this look. It's very fun, with the use of multiple glittery shades of purple, and the shoes, although comfortable, still match the outfit perfectly. The huge gaudy bow top is this author's favorite part though because it's just unique and gives a very good essence. This outfit is most definitely a 10/10, and definitely the best 2022 Coachella outfit this author has seen.
Worst
5. Bella Thorne
This outfit wasn't necessarily bad, but it was boring, and it didn't match. It also didn't look very comfortable and there wasn't much eff0rt. Thorne wore light brown pants with painted graphics and a black lace top under a red long-sleeved button-down shirt.
4. Doja Cat
Although this author really hates to say it, Doja Cat's performance outfit at Coachella was very underwhelming and kind of ugly. The colors, being light blue, bright orange, and brown, did not complement each other well and there was really no purpose for the various strings that just hung in random places. The look looked unintentionally tattered and this author just didn't like it.
3. Maggie Rogers
There was not really an outfit to judge. It was just a white tank top and black pants, which is not something one imagines would be okay wearing when they are performing at a huge music festival.
2. James Charles
This author would've put the rainbow onesie outfit that he wore in this place if they hadn't seen this other "fire" travesty. The outfit was composed of various orange, green, grayish, and brown knots with matching makeup, which this author simply did not like, at all. It certainly didn't look comfortable, and it did not remind me of the fire look that he was going for.
1. Doja Cat
Spot number one goes to none other than once again, Doja Cat. This look that she wore to Coachella on one of the days is probably one of the ugliest things this author has ever seen. The colors, maroon, gray, and bright yellow, mixed on the pants are so hideous, and the top was again very tattered and looked like uncomfortable leather, which obviously doesn't appeal to this author. Overall, it was the worst Coachella outfit to appear in public at the festival in 2022.
Celebrities either make the worst or best decision when it comes to planning outfits for Coachella, but it is always entertaining and a huge event on social media for the public every year. With Coachella 2022 over, 2023 brings ever so many more celebrity outfits for this event that give irrelevant judges like this author something to discuss.
Leave a Comment
Your donation will support the student journalists of Logansport High School. Your contribution will allow us to purchase equipment and cover our annual website hosting costs.
About the Contributor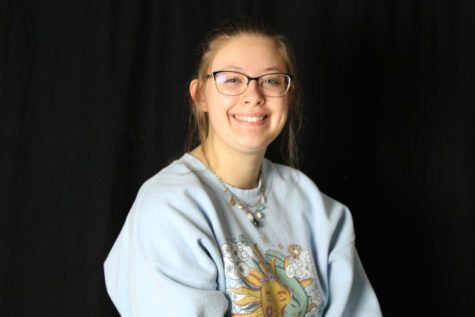 Leah Alder, Managing Editor
Junior Leah Alder is a third-year member of the Magpie staff and is the co-Managing Editor. She enjoys writing and eating her candy in class as well as...