Post COVID, Schools Struggle with Finding Quality Teachers Candidates
As school gets back in session, United States schools are dealing with a severe teacher shortage. Currently, more than 2,300 educator positions remain unfilled in Indiana.
Freshman Jacqueline Hernandez-Flores has stated her look on the situation, 
"I believe the teacher's quality has worsened. There has become more subs than actual teachers, every year at least one teacher would quit or retire early," Herandez- Flores said.
Hernandez-Flores has noticed a higher level of stress for teachers.
 "Teachers seem visibly more stressed, and it stresses everyone else out," Hernandez-Flores, "They seem to either try too hard and make things unnecessarily difficult or give us a random worksheet to figure out by ourselves."
Why is this happening? Why are so many educator positions remaining unfilled in the U.S. and why aren't they being filled? English teacher Jessica Kranz noticed that many teachers left during the pandemic, 
"That first year back (fall 2020), we wondered if teachers would leave the field, but I don't think we truly started to feel the effects of the exodus until the fall of 2021. That's when we started to notice that positions weren't being filled because there weren't candidates to fill them."
Several teachers have decided to retire early in order to save them the stress of their difficult working conditions. Many have also left their positions in favor of higher-paying jobs. More than half a million teachers have left since the start of 2020. NEA believes that the increase of teachers leaving is because of the covid pandemic. 
 "Before COVID hit, teachers were more involved and made sure we did our work. After the pandemic, many teachers struggled to keep up with the work," senior Mari Lantz said. 
Hernandez-Flores has also noticed a shift in her classmates.
"The pandemic has made me feel as if opportunities have been lost for my classmates and I," Hernandez-Flores said, "No one engages anymore, classrooms have gone quiet, and teachers have grown more annoyed."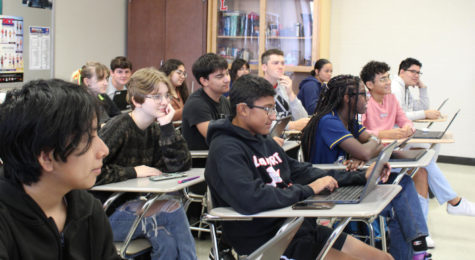 What about the schools? What are they doing to fix this problem? Many schools have had to have administrators and coaches step in to teach in the classroom. Some schools have had to combine classes. This could cause problems with student learning. By combining classes, there is less one-on-one time between the teacher and students.
The principal, Mr. Jones, explains what they're doing to get new staff,
"Our administrative team and departments focus on hiring and adding dynamic instructors to our already talented staff. We post positions not only on our website but also on the Indiana Department of Education site to give us broad exposure for our positions." Jones said, "After we review the applicants, our team, including the department chairperson, conducts interviews, contacts references, and then chooses the best candidate for our school."
Mr. Jones expresses that they have been looking at new ways to find staff.
"In tackling the shortage, we have looked at other ways to find future staff. In partnership with IUK, we participate in the Tomorrow's Teacher program. This program allows juniors and seniors to take up to twelve dual credits toward IUK's teacher education pathway." Jones said, "That's a grow your own mindset. Our Superintendent, Mrs. Starkey, talks about this. We don't do a good enough job of promoting our profession," Jones said, "That is so true. I think Tomorrow's Teacher program will provide a teacher pipeline for Logansport Schools moving forward."
Kranz looks back on her time as a teacher during COVID. 
"I was not an effective teacher. My students were not engaged any longer. There were constant challenges and headaches to attempt to overcome."
She continued to reflect on the end of the 2018-2019 school year.
"We never had a formal exit from that year, so it made the transition to the next one seem wobbly: so many what ifs," Kranz said, "I am so thankful we are back in school, able to reconvene in public education and try to regain some footing that we lost."
Schools have also been widening the application range for job pools. Letting less experienced teachers get a job and giving younger educators a jumpstart to their teaching career. To get more applications in, schools are starting to offer higher salaries and have begun to add other perks like a signing bonus or retention bonus.
Yi-Chun Lin, one of the Chinese teachers, remarks on how the teachers in Taiwan are treated, 
"Society respects the teachers; good retirement plan, good salary, good benefits, including ticket discount, free lunch, multiple holiday bonuses, etc," Lin said.
Lin compares the teaching styles of Taiwan and the US.
"The Taiwanese teaching style is more teacher-centered, but that was 15-20 years ago when I was in school," Lin said,  "Taiwanese teachers did a lot of lecturing in class, and students' jobs are doing a lot of homework to practice what they learn in class."
Lin then goes on to explain the US teaching styles.
"The US teaching style is more student-centered," Lin said,  "Teachers adjusted their teaching contents and learning materials to meet individual student's needs."
Leave a Comment
Your donation will support the student journalists of Logansport High School. Your contribution will allow us to purchase equipment and cover our annual website hosting costs.
About the Contributors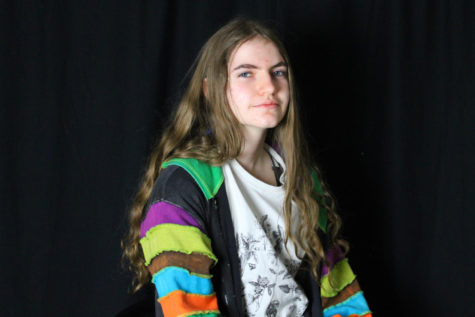 Maddison Sell, Reporter
Freshman Maddison Sell (all pronouns) is a reporter and a member of the class of 2026. She joined Magpie their freshman year (2022-23). One of his favorite...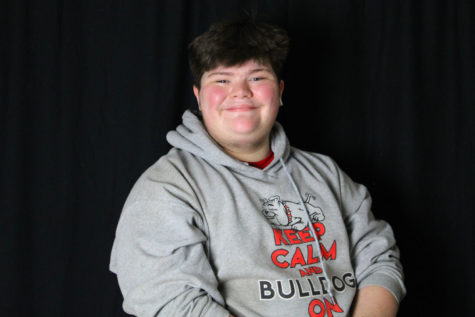 Jakson Combs, Assistant Podcast Editor
Sophomore Jakson Combs enjoys history, photography, and nature. Jakson plays three instruments: saxophone, piano, and guitar. He is in band class as well....