Freshmen on Sport Teams: Middle School vs. High School
There are countless differences between middle school and high school, including the vast differences in sports between the two. Though athletes are playing for the same school, in theory, the intensity and competitiveness of middle school teams and high school teams do not compare.
"A big difference is the girls, it's no longer an 'everyone is included' sport," Reyna Hernandez, a freshman on the volleyball team says.
"You've got to work your butt off and show that you want to be there and that's definitely been a struggle. It's a game where if somebody is down, then our teamwork really falls," Hernandez said.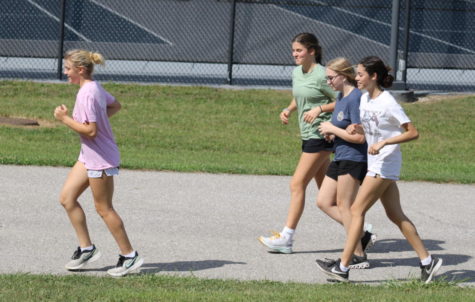 Though Hernandez describes the volleyball team as a "tight-knit sisterhood," the thirst to play reveals itself when a player is down, which really shows the competitiveness not only against the opposing team but amongst teammates. 
Olivia Gibson, a freshman cross country runner, describes the more technical differences between the middle school team and the high school. 
"In middle school cross country, you are in a big group full of boys and girls, you're not split, and its shorter distance in middle school and longer distance in high school," Gibson said, "Middle school is about a 2.1-mile course, with 15 girls running, while highschool is a 5k course, and there is only about eight or nine of us."
In contrast, Ian Alder, a freshman on the boy's soccer team, discussed the similar bond between teammates when thinking about the middle school and high school teams.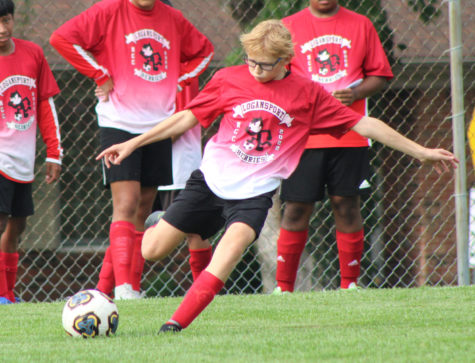 "The similarities between playing on the middle school team and the high school team would have to be the chemistry," Alder said, "The chemistry between everybody is unmatched. When we go to the field, I think everyone displays that."
Both Hernandez and Gibson agree with Alder that throughout playing on both teams, they stayed close friends with their teammates. 
"We've honestly gotten so close to each other and we are all comfortable around each other," Hernandez said, "It's basically a bunch of sisters and we all know we can go to each other for anything."
Another difference noticed by Alder is the organization of the middle school team compared to the high school team. 
"Playing on the middle school team, it was so much less coordinated," Alder said, "Games were so much shorter, and the games were so much easier. There were less practices and games. It was just so much less of a big deal than high school soccer is." 
Josh Buenaventura-Puac, another freshman on the boy's soccer team, comments on some details specific to middle school soccer compared to high school soccer.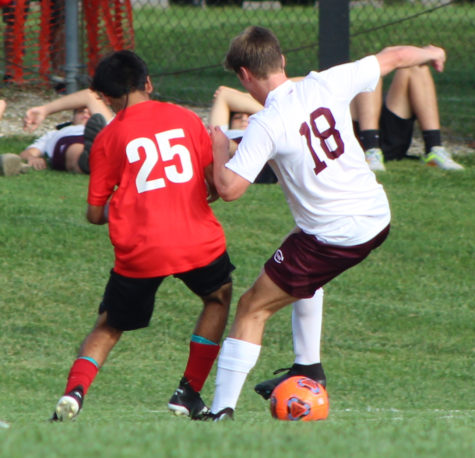 "In middle school, you don't have a lot of communication on the field," Buenaventura-Puac said, "In high school, you have to communicate with your teammates. Another detail is in middle school, you can just kinda play in whatever position you would like to play. In high school, we play in the position that helps us with our skills that we have, use them, and get better."
Though middle school teams and high school teams vary when it comes it organization and seriousness, athletes still give it their all every time they go out and perform. Alder shared a memory of grit and drive to win during his days on the middle school team. 
"In middle school, our soccer team went undefeated for the season and we won the tournament after a long day of playing multiple games," Alder says, "We all pushed through and gave it our all in that final game to make sure that we deserved that trophy."
Leave a Comment
Your donation will support the student journalists of Logansport High School. Your contribution will allow us to purchase equipment and cover our annual website hosting costs.
About the Contributor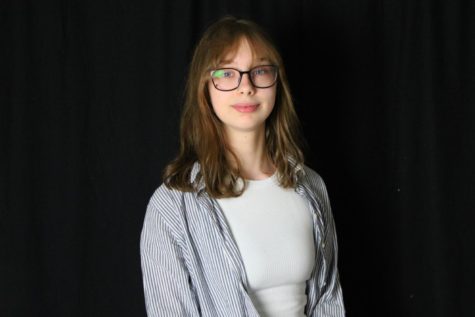 Erin Williams, Photographer
Freshman Erin Williams is a member of the Class of 2026 and serves as a photographer on the Magpie staff. She joined the staff in the 2022-2023 school...