So Much Love on Tour with Harry Styles

When summer 2021 arrived, social media exploded with talk about Harry Styles and his new radio hits all over the world. He had fans hooked from when he released his hit "Adore You" and has continued to surprise fans after his third studio album "Harry's House." Since 2021, Styles has been touring all over the country, selling out arena after arena on his "Love on Tour." After rising to fame as a hit boy band One Direction member in 2012, he began his solo career and has since released three studio albums with Columbia Records. These albums are "Harry Styles," "Fine Line," and "Harry's House."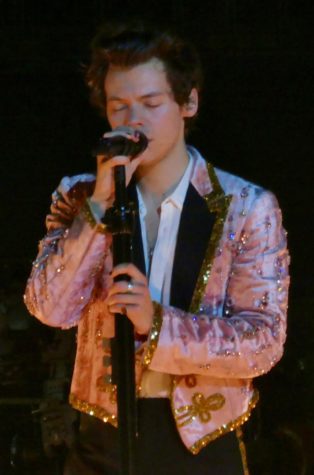 "I started to get into Harry's music in 2017 when 'Harry Styles' was released," army recruit Ashley Rivera said, "From the first song, the album had me hooked from start to finish. He has a unique way of making music even in the pop genre."
With the increase in ticket prices and many tickets being sold for a higher price, it has been impossible for fans to attend his concerts.
"I tried to get tickets for his tour, but they sold out in less than a day," Rivera said, "Honestly, it's crazy how people get when it comes to Harry. I know most people don't like him because of the way he expresses himself or the sound of his music, but I think people should give him a try."
Many One Direction fans around the world were devastated when Styles and the following boys left the band right after Zayn Malik.
"Honestly, I was more upset when Zayn left the band, and I cried for two weeks straight," graduate Ayleen Dominguez Lopez said, "It was on March 25th, 2015, and I still remember me folding clothes and hearing the news. I was devastated and I couldn't believe what was happening. My world came down even though I was seventeen at the time." 
Styles has continued to tour over the past two years since his second studio album "Fine Line" that he released in 2019. Due to Covid 19 protocols, he couldn't start his tour until 2021. During this time, he was working on "Harry's House" and would later release it in May of 2022. 
"To this day, I still remember the clock hitting twelve and going to Spotify to listen to the album," senior Yazetl Dominguez Lopez said.
In 'Harry's House' many of his songs are different from one another.
"I was a bit skeptical about the first song since it sounded like a song you would hear in a commercial, but after hearing 'Satellite' and 'Matilda,' they really resonated with me and left me speechless about the album."
With the amount of love Styles has received over the past three years, many of his fans have been worried about his health since he is set to continue his tour until July of 2023.
"The fact that Harry has been touring for almost two years now still amazes me," eighth grader Sofia Herrera said, "It's a wonder how touring for so long hasn't taken a big toll on him. Many artists at this point of touring would need a break or even a vocal coach, but Harry seems to stay on top of his game for his fans. I myself couldn't imagine performing almost every night in front of thousands of people."
Styles has been known to be a fashion icon. From his jumpsuits to the dresses he wears, fans never doubt his way of style. Many of his fashion choices have caused him and his music to be criticized by his fans and others
"He has had many fashion statements like the pilgrim outfit and the long ball gown dress that he modeled for 'Vogue'," graduate Abigail Rivera said, "One of the many iconic outfits that I remember from him was the Dorthy outfit from Harryween. He performed in a small dress, makeup, and red sparkly heels and to this day I would kill to see him in that dress in person. His way of styling doesn't involve gender norms, and I see why he might get so much backlash from people. I for one, respect Harry for being himself and letting others see him in this journey on 'Love on Tour'."
Considering how much popularity he has gained due to his many accomplishments, it's no wonder as to why people praise him so much. Especially, towards the title of 'King of Pop'. 
"He's been called many things before, but 'king of pop' isn't something I expected," said Catherine Todd. "When you think of the title 'King of Pop,' the first thing that comes to mind would be Micheal Jackson, right? Without a doubt Jackson is the 'king of pop,' no one should take that title from him. Even so, I think that it's unfair to not recognize the amount of work that he has put in and the praise he's received."   
Since shedding many layers in 'Harry's House, the highs and lows of love in 'Fine Line', and relationships in 'Harry Styles' Harry's music has resonated with many people. He definitely reveals a different side of himself to his fans and demonstrates to the world how he can write music in his own style.
"Harry Styles is one of those artists that come once in a lifetime," Ashley Rivera said, "The amount of talent that he possesses is incredible. I truly believe that he will find new ways to express himself through whatever media he chooses to do so. I'm sure he will go above and beyond with it. Even if he won't be recognized as the new 'King of Pop',  he deserves to be recognized one way or another for everything he's done with something more meaningful to the things he's done and the kind of person he is."
Leave a Comment
Your donation will support the student journalists of Logansport High School. Your contribution will allow us to purchase equipment and cover our annual website hosting costs.
About the Contributor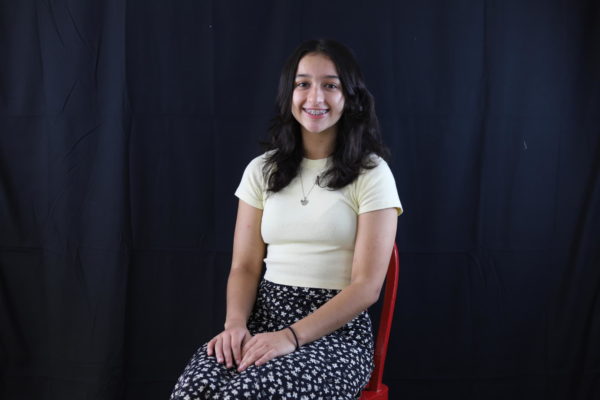 Emily Sanchez, Managing Editor
Emily Sanchez is a junior and has been a part of the staff since her freshmen year in 2020. Emily currently serves as co-Managing Editor. She enjoys writing...