Fast Friday Returns
Fast Friday is a day when students get to leave school at 1:45 PM rather than 3:25 PM. However, not all students are eligible, only students who have a C- and higher in all their classes with their own transportation. Those who have the grades, but no transportation, are sent to study halls. If they were to have grades under a C-, they would have to go to that intervention to try and get their grades up.
"In the end, we hope to increase student achievement and keep students on a path to a four-year graduation," Principal Matt Jones said.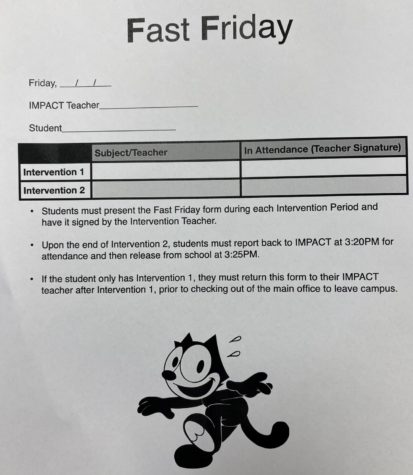 Failing grades rise to the top of critical data. In all discussions with teachers, counselors, and sometimes even students, failing grades are a result of student apathy, lack of engagement, and motivation in class. The administration team is always trying to find ways to help students. Students can achieve better even if it's just one letter grade up.
"These concerns led us to go outside the box to help combat apathy and reward students for doing well," Jones said.
According to freshman Ezariah Bricknell, the hallway to the exit was packed on the first day.
"There was almost no space to move around, maybe about 600 students in that one hallway," Bricknell said.
Bricknell was a student who got to leave the first Fast Friday. There were five staff members there ready to help. There were some difficulties, but most people got out. Students who did not have their IDs could not leave, but somewhere towards the end, they made a new line for students with no ID. It took maybe 45 minutes after Bricknell got there. Once they made a new line for students who did not have an ID yet, he got out around 2:30 PM.
"The next Fast Friday will be more organized and stress-free," Bricknell said.
Fast Friday the next time around was a lot more organized. Students who had to stay got slips for the interventions they needed to go to and students who could leave got slips to leave. Freshmen and sophomores went to the main office to leave and the juniors and seniors left through the Berry Bowl.
Freshman Dasha Caballero Oliver is a student who had to stay in a study hall because of no transportation. Caballero was in study hall G223. The teacher was very nice and couldn't have handled the situation any better.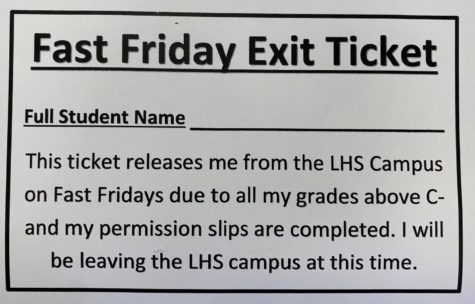 "This experience was really good, I got to work on homework and be with my friends," freshman Caballero said, "The teacher was really nice but she made us have respect and I feel like that's a good thing."
Freshman Jerika Razer is a student that stays in a study hall. She doesn't like staying in her study hall. Like most students, she wishes she could see and talk with her friends. According to Razer, the teacher does not let students talk with each other. She feels as if they should be able to talk with their friends since they have good grades.
"I don't really like being in my study hall," Freshman, Jerika Razer said.
Razer feels the teachers should walk around and actually help the students, maybe print out what students are missing/late, or what they can retake for better grades.
"The teachers should walk around and maybe offer to help," Razer said.
Fast Friday is going well for a lot of people, students and staff. According to Algebra teacher Kevin Reed, a difference is being shown in grades and the effort students are putting in. Most students were on time to class and were motivated to do their best.
"I have definitely noticed that my Impact students are more motivated to get their grades up to avoid staying. I believe I have seen this some with my regular classes as well," Reed said.
Reed is optimistic about Fast Friday. He believes that students will do better and no negative things will occur.
"I am hopeful that this will encourage students to complete their assignments and keep their grades up, and that the benefits will outweigh any drawbacks," Reed said.
Leave a Comment
Your donation will support the student journalists of Logansport High School. Your contribution will allow us to purchase equipment and cover our annual website hosting costs.
About the Contributor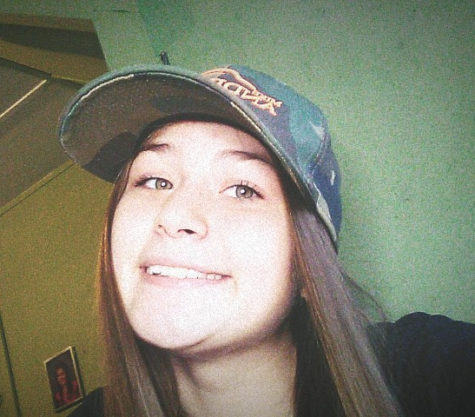 Isabelia Abbott, Reporter
I took the journalism class because I love writing and finding information about other people or things. I like writing because of the new information...