Preparing for Semester One Finals
With finals just around the corner, students begin to prepare. Many students have taken high school finals beforehand and know just what to expect. However, other students, freshmen specifically, may not be aware of how finals really work.
Starting Thursday, December 16th and ending Tuesday, December 21st, finals will be given. Every day, besides Thursday, January 17, when only the only 7th period final will be given, there will be two finals.
"LHS has an awesome finals schedule that gives students plenty of time to prepare in between. With two finals a day, students aren't going to be overloaded. Students shouldn't be so stressed for finals that they can't concentrate, but they should be 'prepared' to take the tests. Going into a final without preparation is silly. This sets students up for failure. Students should study the vocabulary and study the content. Take advantage of any study guides teachers hand out," school counselor Allison Chambers said.
Since many students have already taken finals at a high school level, they know just how to help prepare themselves.
"I usually prepare for finals by studying any notes I've taken in the class. If I didn't take any notes, I look at past homework assignments (this is usually for math classes), which I use to revise past questions to which I have the answers and work in front of me. Any study guides throughout the semester are also great sources to review. If my notes are too long or I don't understand something very well, I usually look at YouTube videos to practice or I stay after school to ask questions," junior Luna Tafolla said.
Even though it's the end of the semester, this doesn't mean it's time to slack off. Finals have a huge impact on students' grades, whether they realize it or not.
"Finals are the biggest part of your grade, bigger than any assignment. They have to be. It's important to take them seriously because in some cases, they can make or break your grade," senior Liam Gay said.
It's very important to realize that teachers aren't being dramatic on how important finals are.
"Finals are very important. They can make or break your grade. If you're on the verge of passing, study hard because finals are 20% of your grade. They will definitely make a difference. If you're already passing, don't slack; finals have the potential to bring your grade down by 2 letter grades. Usually, if you're passing and have a good grade in the class, by studying and trying on your finals, you'll be just fine," Tafolla said.
Some students may stress about some finals more than others, making them spend more time studying that material.
"My US History finals were always scary, but in that class, studying had a huge impact on my performance. It was always the difference between a good and bad grade," Gay said.
Even though finals might seem scary and stressful, it doesn't need to be.
"One of the most important pieces of advice I can give to an underclassmen for finals is to make sure to start studying early. The faster you start, the easier the workload and the faster you'll get done with studying. For all the procrastinators out there, start out small. It doesn't have to be a day where you study hours on end, but rather an hour a night or even half an hour," Tafolla said, "You'll see your test scores improve. It's also important to take concise notes and stay organized throughout the semester so your notes are easier to study and everything is laid out in front of you"
There are also other ways to get help that LHS and even the internet have to offer.
"If not, we have the internet at our fingertips. Take advantage of YouTube videos, Khan Academy, or your office hours/Fast Friday hours. This is the perfect time to study and ask questions. Last, but not least, don't stress too much over finals. Just remember, Christmas break is around the corner, so finish strong," Tafolla said.
Leave a Comment
Your donation will support the student journalists of Logansport High School. Your contribution will allow us to purchase equipment and cover our annual website hosting costs.
About the Contributor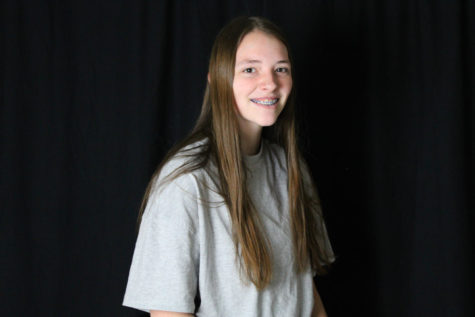 Kylee Langley, Editor-in-Chief
Kylee Langley is a junior and the Editor-in-Chief of Magpie. She has been on the staff for three years and has previously been the section editor for Arts...