The Importance and Relevance of Black History Month
Black History Month is an annual time allotted in the U.S. to recognize and celebrate the achievements and history of African Americans. Since 1976, when Carter G. Woodson and Jesse E. Moorland founded the Association for the Study of African American Life and History, Black History Month has taken place during February to coincide with the birthdays of historical figures Abraham Lincoln and Frederick Douglass.
At LHS, 3.3% of students are black/African American, but according to these students, Black History Month has not even been addressed.
"I feel that LHS hasn't said anything about Black History Month. Honestly, I even forgot that it was until I saw something on Instagram about it five days into February. I feel that something should be said on the announcements, and there should be some sort of recognition of historic black figures who have contributed to our everyday life," sophomore Layla Powell said.
In response to this, Powell posted a tweet on Twitter about the lack of recognition, and it became very popular. The tweet she feels has sparked some attention that she was not expecting but is very excited about.
"If we are being honest, I didn't necessarily have any idea of what that tweet was going to become," Powell said, "I am amazed that people listened to me and reached out to me trying to help. I didn't think anything was going to come of it. That day, I was just upset because it was almost a week into Black History Month and no one was saying anything even though we had a whole Hispanic Heritage Week. So I thought, 'what better than to post about my feelings on Twitter.' I am very glad I did because I heard there is an art gallery I didn't previously know about and people are starting to mention Black History Month, and I have an article that is being written about it. What is coming of this tweet is amazing, and I am so grateful for it."
Despite this though, other students feel angry about the lack of publicity of not only Black History Month but also African American history in general.
"I feel black history is incredibly important. I've only learned about most of black history through my own research because the school seems to exclusively talk about slavery," sophomore Treiton Calloway said, "There is so much rich history before and after slavery that I feel needs to be discussed. I want students to understand that black people have been mistreated for centuries and that racism in the government and the community is still rampant."
Junior Jaden Chin Hong also feels very strongly about this and believes that such a diverse school as LHS should especially be stressing the importance of Black History Month.
"I think Black History Month is extremely important, especially for younger black students. In such a diverse community like Logansport, it should be the school's top priority to let these younger students know they are accepted and their culture is appreciated," Chin Hong said, "The message that should be spread is black culture is a major part of American culture from music to the way we speak. This part of our culture is often ignored and should be common knowledge."
Celebrating Black History Month is important because racism is still not old news in the modern world.
"I feel that minorities have not been listened to often without a white representative to communicate about these problems, and nothing really happens until they do," Powell said, "I feel that African Americans are not being heard and/or appreciated unless a non-person of color brings it up. We could teach about it in many ways, and I feel that I shouldn't have to tell others how or what ways to. We should have already been teaching about this and learning about this."
Calloway believes that the media is a huge factor in the spreading of racism through inaccurate information.
"The root of ignorance is most definitely the media. I've seen a lot of progressive ideas on social media, and my friends actively fight against racism through posts and stories, but this doesn't stop the opposite effect from happening," Calloway said, "People constantly spread misinformation, mainly about the killing of George Floyd, which is misinformation my family has unfortunately fallen victim to, which I find disappointing. We should teach black history an equal amount to white history, or at least mention their role in white history, as we tend to ignore black people intertwining with white history."
Chin Hong looks at it from another perspective and wholeheartedly believes that racism is taught, so future generations need to be properly educated.
"I think the root of the ignorance is what we're taught and told as children. So much of what we believe in later on in life is heavily influenced by what we were exposed to in our childhood. Therefore, if we're exposed to misinformation and hateful opinions about black history, the ignorance will never end," Chin Hong said.
With all these factors, how can individual schools like LHS combat these problems or find solutions? Powell believes that first students need to recognize that they are all the same as human beings.
"Students at LHS should know that the color of someone's skin doesn't define who they are," Powell said, "We shouldn't discriminate against someone because of something they cannot control. I know there is an art gallery coming up for Black History Month, so that is a great start, but there is definitely more that could be done. As I said before, an announcement would be nice. Maybe the school could also recognize some important African American figures."
Calloway believes that not only should that happen, but black history, in general, should be included in the daily education of a LHS student.
"The school should integrate black history into social studies classes. My world history class spent one day on the history of Africa," Calloway said.
Chin Hong also believes in this, but the education should happen much earlier than a high school world history class. He believes that since childhood is an extremely influential stage, students should learn about black history during this time.
"A way to combat this problem could be implementing lessons and activities teaching about black history and culture earlier in school careers, such as elementary school," Chin Hong said.
These solutions proposed by Calloway, Chin Hong, and Powell could potentially make progress on these issues.
"I definitely think change is happening, and I am very excited, but I hope that even after Black History Month that people will still celebrate black history and change keeps occurring. We shouldn't let this fade out into nothing, and hopefully next year, people will be inspired to share their feelings, and change will occur for them, too," Powell said.
Leave a Comment
Your donation will support the student journalists of Logansport High School. Your contribution will allow us to purchase equipment and cover our annual website hosting costs.
About the Contributors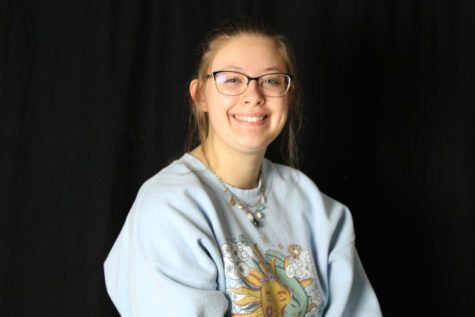 Leah Alder, Managing Editor
Junior Leah Alder is a third-year member of the Magpie staff and is the co-Managing Editor. She enjoys writing and eating her candy in class as well as...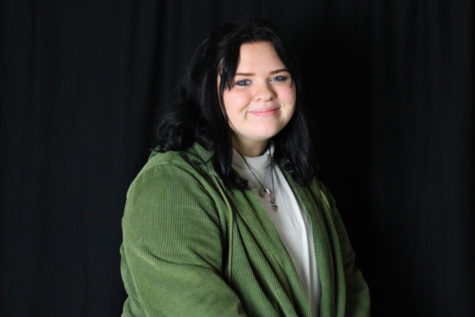 Jasmine Zimmerman, Features Section Editor
I joined Magpie because a friend recommended it to me and explained how fun it is. I have always enjoyed writing, so I decided to give it a chance. In...