AP Vs. Dual Credit: What's the Difference?
As the second semester makes its way to being halfway through, students have begun selecting classes for the 2022- 2023 school year. For mostly next year's seniors and juniors, they are met with many college-level courses to choose from. With so many options available, some may not know what the best option for them is.
At Logansport, there are many different AP (Advanced Placement) and Dual Credit classes offered, both being for college credit.
"The options for junior English are English 11, dual credit English, and AP Lang. One of the key differences between dual credit and AP is that college credit in AP hinges upon the student's performance on the AP Lang exam in the spring. Another key difference is the summer reading assignment for AP Language," English teacher Grace Scott said.
One of the dual credit English classes, offered to both juniors and seniors, is Public Speaking Communication 101: Introduction to Communication.
"Anyone planning on attending college will most likely have to take an intro speech course," English teacher Jessica Kranz said, "Take it here with me. Anyone looking for an opportunity to speak for themselves and become their biggest advocates would benefit from this class. Our structure is perhaps a little less rigid than traditional high school courses, but our timeframe is fast-paced. We follow the Ivy Tech syllabus and policies. With office hours, we are also able to provide students out-of-class work time for the speeches."
Two of these dual credit classes are taught by history teacher Bryan Looker.
"I teach H105 in the fall semester, 1492-1865 and H106 in the spring semester, 1865-present," Looker said, "Being an introductory college course, it is based heavily on lectures and getting students used to taking college-level notes. We have regular exams as well as eight essays based on in-class content. Being a college course, it is heavily tilted toward exam scores. There are, however, a handful of in-class assignments during the year. An example from this year would be a poster about the Harlem Renaissance."
As of right now, there are eight AP classes offered.
"I teach AP/ACP Physics. Unfortunately, AP Physics is seen as pretty difficult," science teacher Andrew Bever said, "AP Physics is best suited for those with a strong stomach for mathematics as physics is heavily built upon it. The content is very focused compared to 'regular' physics. 'Regular' physics covers most big topics in physics while AP covers the physics of motion very thoroughly. We do a lot of setting up of systems, creating labs, analyzing data, and working together in groups. I always ask kids if they need it for something and if they have a resilience to very different math showing up very early in the course."
Another AP course is taught by Scott.
"I teach AP Language and Composition. The class is intended to be a collegiate-level course in difficulty. I would encourage students who are focused, organized, enjoy a challenge, and are academically driven to take this class. Much of AP Language focuses on writing and rhetorical analysis. We explore numerous nonfiction pieces as well as several classic American literature pieces that are analyzed through the AP Language lens," Scott said.
There are quite a few differences between dual credit and AP. A main one is the AP exam at the end of the year.
"The AP physics exam is two parts that are pretty quick," Bever said, "The first half is about 35 questions usually, and you have 45 minutes to do it in; these are multiple-choice questions and much of the math for these particular things (if present) will be possible to do in your head (somewhat) quickly. The second half of the test is usually three questions and again the students will have 45 minutes to do it in. These problems usually have multiple parts and are seen as more difficult because of it. Now, this is a pretty fast test. My site organizer for ACP Physics through IUK has stated that part of the reason for this is that speed is valued enough that they don't extend the time limit. The idea then becomes a question of who can do the work and who can do it quickly."
For every AP class, the exam at the end of the year can look a little different.
"The AP [Lang] exam is administrated by Mrs. Karin Combs in May. The test is an almost four-hour-long exam that consists of multiple-choice questions and three essays. During the course of the year, first semester focuses on building a strong foundation and much of the second semester is prep for the AP Exam through practice essays and evaluation of past AP exam prompts and responses," Scott said.
While it is possible to get college credit for both AP and Dual Credit, it is not always guaranteed for an AP course, even with good grades.
"Dual credit is far different than AP. In an AP course, you're acquiring college credit is solely based upon an exam score at the end of the year. ACP (Advance College Project) operates just like any other college course you would take on campus. The accumulation of work leads to your final semester grade," Looker said.
However, if a student receives an acceptable grade in their dual credit class, college credit is guaranteed.
"For a deep discount, students receive college credit for this course and it will transfer to most colleges if they earn a C or better. It appears as an Ivy Tech credit. What could be better: college-level course while in high school, marked off your list?" Kranz said.
When deciding what class to take, there is no right or wrong answer. It all comes down to what the student is striving for and what they believe is best for them.
"A student should take into consideration their test-taking ability. They should weigh out whether they would like to earn the dual credit college credits or work towards a high score on the AP exam," Scott said.
Leave a Comment
Your donation will support the student journalists of Logansport High School. Your contribution will allow us to purchase equipment and cover our annual website hosting costs.
About the Contributors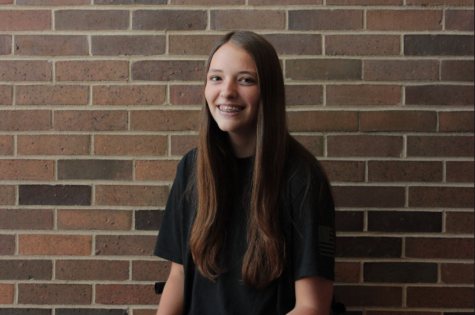 Kylee Langley, Editor-in-Chief
Kylee Langley is a junior and the Editor-in-Chief of Magpie. She has been on the staff for three years and has previously been the section editor for Arts...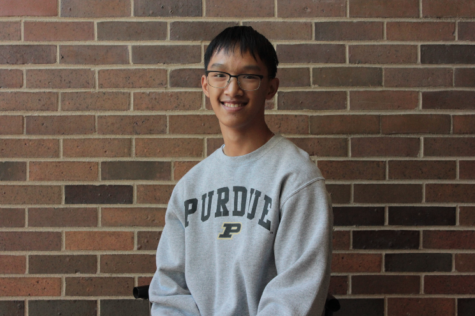 Vasan Nomany, Captions Editor
Junior Vasan Nomany is the Captions Editor and a photographer for the Magpie. This is Vasan's second year on the staff. Besides doing Magpie, he is also...