Nuevos Televisores en el Campus de LHS
Logansport High School ha puesto nuevos televisores por los pasillos de la escuela para que los estudiantes vean todos los anuncios importantes de cada día.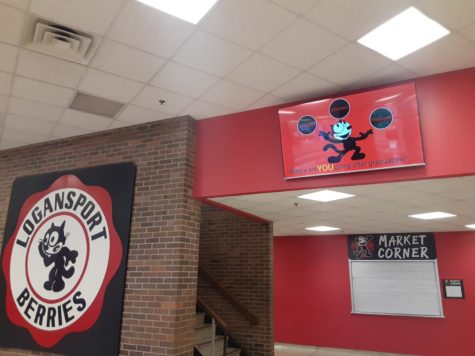 "La señalización digital es popular en los negocios comerciales y en los campus universitarios. Cuando visité universidades y vi señalización digital, siempre sentí que era una excelente manera de entregar información y mensajes. Mi objetivo había sido agregar señalización digital en todo el campus durante unos seis años. Además, soy un poco aficionado a la tecnología, por lo que algo así puede llamarme la atención," dijo el director Matt Jones.
Los televisores son un medio de comunicación de fácil acceso para recibir información que beneficia a LHS y a la comunidad.
"Con más de 1200 estudiantes caminando por estos pasillos diariamente y colocando televisores estratégicamente alrededor del campus, es conveniente que los estudiantes miren hacia arriba mientras se mueven período por período. También es una buena comunicación visual para compartir noticias escolares, anuncios importantes, próximos eventos, motivación y reconocimiento de logros, nos esforzamos constantemente para mejorar la comunicación entre nuestra comunidad escolar," dijo Jones.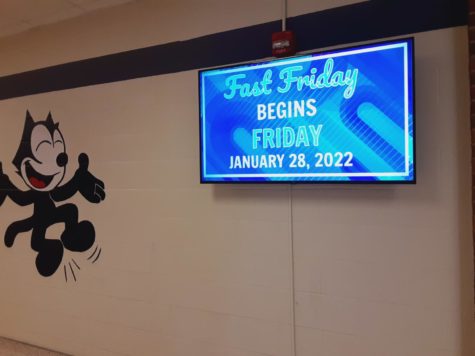 Estudiante de LHS expresa que le gusta los anuncios que brindan los televisores.
"Creo que son un poco geniales, y me gusta cómo hacen diferentes anuncios. Al principio, los miraba cada vez que pasaba junto a ellos, pero ahora normalmente no lo hago solo porque sé que muestran las mismas cosas. Me gusta lo que muestran. Es genial ver cosas del sitio web de LHS en los televisores porque rara vez he visitado el sitio web. Me gusta donde colocaron los televisores. Y también creo que son una buena adición a la escuela, y estoy seguro de que pueden hacer otras cosas geniales con ellos además de exhibir un calendario o anuncios," dijo el estudiante de último año Alejandro Munoz.
Es interesante ver las imágenes que se presentan en los televisores dijo Raúl Rodríguez, un estudiante de último año.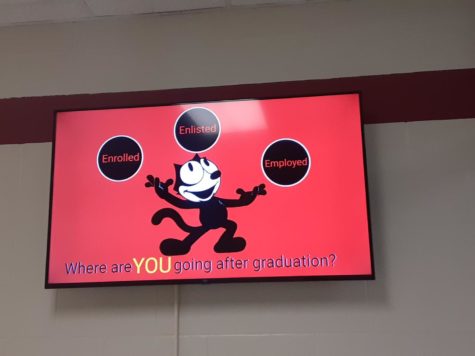 "Todos los días siempre miro los televisores por si tienen algún anuncio o alguna información importante, las imágenes que muestran como anuncios o logros recientes son interesantes, también me gusta como los tienen en varios rincones y verlos en cada periodo mientras uno camina a clase. También me gustaría que tuvieran más actividades como deportes," dijo Rodriguez.
Sin embargo, la estudiante de último año Dulce Méndez argumentó que la mayoría de las veces los estudiantes no los miran.
"No creo que sean necesarios muchos televisores en la escuela. Muchos estudiantes están hablando con otros o en su teléfono y la mayoría de las veces no los miran. Pienso también que los recursos monetarios utilizados para los televisores se podrían haber utilizado para otras actividades y suministros más importantes. Apenas veo la televisión, normalmente estoy ocupada con otras cosas y, sinceramente, no creo que lo que se muestra en las pantallas sea útil, La mayoría de las veces son fotos de la escuela y no es realmente útil," dijo Mendez.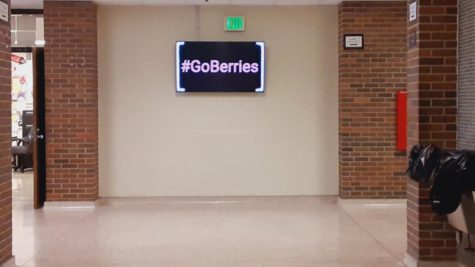 Daniel Báez estudiante de último año dijo que deberían presentar diferentes anuncios en los Televisores.
"Creo que los televisores nuevos son un gasto innecesario, porque casi no los veo seguido y la verdad deberían poner cosas diferentes en los canales y también colocarlos donde llamen más la atención de la gente de la comunidad y así sería mejor que todos los vieran," dijo Báez.
Leave a Comment
Your donation will support the student journalists of Logansport High School. Your contribution will allow us to purchase equipment and cover our annual website hosting costs.
About the Contributor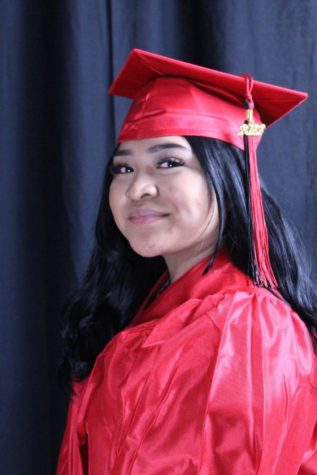 Rosalinda Marcos, Sports Section Editor
Being on the Magpie staff has helped me a lot. I cannot begin to describe the immense impact my three years as a staff member have had on me. So many life...