Learning to Play the Game
Soccer is an important sport. The players can exercise and have fun at the same time. Many students in the Logansport community grow up playing soccer at home, Logansport Soccer Club, or school.
Most of the girls on the LHS team are new. As a first-year player, junior Cassidy Cuppy is still learning the fundamentals.
"This is my first year in soccer. I struggle with understanding footwork and how not to foul all the time. My hesitation when shooting is bad, so the defensive positions are more my style," Cuppy said.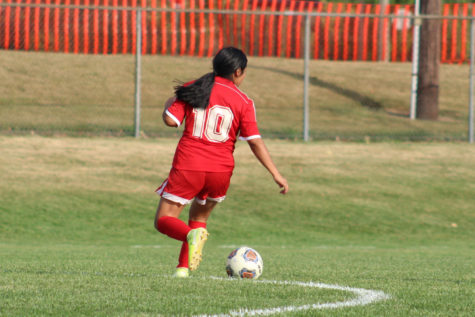 So, the team has had its ups and downs, its good and bad games.
"The worst game by far was Harrison; most of us were new, and it was still the beginning of the season," Cuppy said, "We weren't ready, so it was not the outcome that we were looking for. I believe the game was 7-0, Harrison. The best game was against Kokomo, where we beat them with a shoot-out 7-5; then the next game beat them 4-0. Now, we are on to sectionals where we hope to beat them a 3rd time."
She may struggle with some stuff, but she's a good player.
"I don't like how one goal from the other team easily gets in our heads. I believe that we need to develop more mental toughness," Cuppy said.
Cuppy started playing because one of her friends convinced her to join and end up liking it.
"I love soccer because it brought me back to a team sport. Soccer is by far my favorite sport I've played in high school. Coach Todd and coach Neil are the best, and I truly couldn't ask for better coaches on and off the field. They strive me to become better each and every practice and game. My friend, Alexa Herrold, got me to join soccer by telling me how much fun it is, which she wasn't wrong. I thank her for bringing me to a sport I love so much today," Cuppy said.
She loves practicing with the team but hates it when they bring each other down.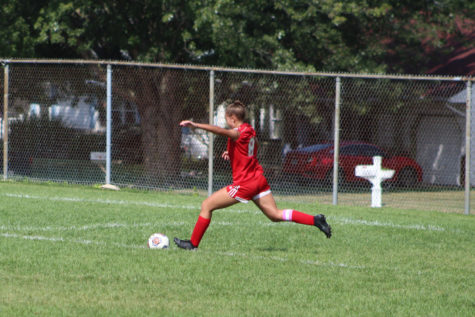 "I like practicing with all the girls; they are really fun to talk and play with. What I don't like is when we don't talk during games. I think our best game was against Kokomo. We went to overtime, and then to PKs (penalty kicks)," Cuppy said.
Freshman Vanessa Santos doesn't recall a bad game but still struggles to do more tricks.
"Honestly, I don't remember our worst game. The thing I struggle most with is trying to do tricks because I'm still trying to learn. I got into soccer because I wanted to try it and my friends convinced me to," Santos said.
Santos is an amazing player, but she struggles with doing tricks.
"My worst experience was probably one of the first I ever played," Santos said, "We lost 4 -0, and I was really hard on myself that day, and I wished that I did better. My best ever game was by far when we played Oak Hill. It was our last game of the season for the JV team, and the varsity team played first, so we had some time to get prepared and get in the right mindset. When it was time for the JV game, we went in and did our best, the game ended with us winning 2-0."
Even though her first game was not the best, sophomore Lauren Saldivar managed to win her last game for the JV team.
"What I struggled with the most was at the beginning of the season. I didn't have that much confidence in myself, and I would doubt my abilities a lot," Saldivar said, "I've since gotten a lot better at trusting myself, so there isn't as much doubt as there used to be."
There is not much of what she doesn't like about the sport
"The rush of running around back and forth is so amazing and even when I'm not in the game I love cheering for the team," Saldivar said.
The girls won their first round of the Class 3A McCutcheon Sectional against Kokomo 2-1. It was their third win against Kokomo this season. However, their season came to an end with a 3-0 loss to Harrison in the next round. The team ended up with a final record of 11-7-1. In their last 14 games, they went on an 11-2-1 run.
Leave a Comment
Your donation will support the student journalists of Logansport High School. Your contribution will allow us to purchase equipment and cover our annual website hosting costs.
About the Contributor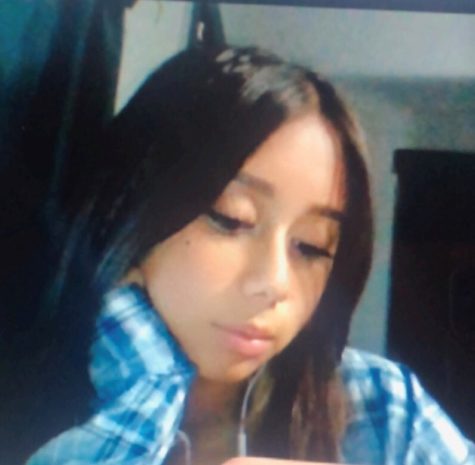 Alexandra Balcazar, Reporter
Journalism has never been a passion to me until now. I've moved a lot and gone through so many schools; not one of them had a Magpie or Journalism class....