Thriving New Downtown Businesses
Downtown Logansport has been booming with business recently, and the people in town are starting to take notice, especially the new restaurants opening up like Old Style Inn, U-Know Pizza, and Taqueria El Puesto.
With new restaurants opening up, this means the expansion of Logansport. Sooner or later the town will have to expand to open up more businesses, and with that knowledge, the town can only predict that it will increase as the years go by.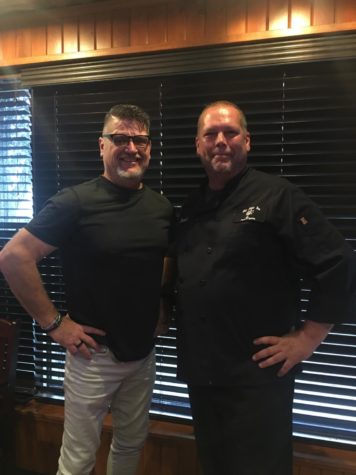 "Downtown restaurants help to make Logansport a destination with a variety of options like connections with families. I think in part it does help since everybody is always on the go. Families are able to sit and enjoy a meal together since most downtown restaurants are sit down," real estate agent Memi Rennewanz said.
A popular and well-known restaurant that just opened back up is Old Style Inn. Perry Rennewanz, the owner of the Old Style, decided to buy the building in May of this year and reopen in June.
"I actually loved the building, and for me to buy the building, I had to take the restaurant with it. I wasn't interested in opening the restaurant back up, but when it was all said and done, I had to do both," P. Rennewanz said.
P. Rennewanz stated that he also has big plans for the Old Style and that this is only the beginning for the restaurant/bar.
"In the future, our beer garden will be finished. We're going to add a couple of buildings out there along with a bakery and a gift shop. I'm also considering buying a different building that is close to Old Style so we can open up some more walls," P. Rennewanz said.
Shannon Rottet, a former employee and head chef of 22 years, also stated that he was ecstatic when he heard about the reopening of the restaurant.
"I started out working at Old Style 22 years ago in 1999, so over the course of all of these years, it's also been a second home to me. When we shut down three years ago, I thought that we would never open back up, but when Perry reached out and asked if I was interested in wanting to come back, I said absolutely and walked away from my factory job," Rottet said.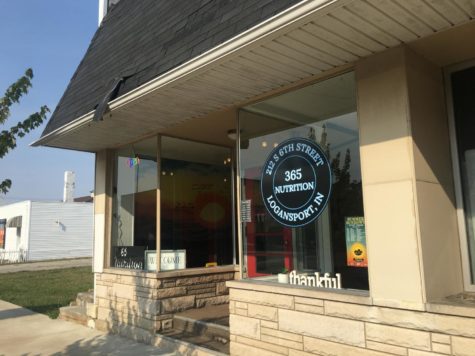 When asked by both employee and owner, they all recommended trying the same dish, the beef stroganoff.
"It is a time-consuming dish in the kitchen, but I suggest that everyone come in, in the fall, and get a good and hearty plate of our beef stroganoff," Rottet said.
Other foods like salmon and the filet can also be found at the Old Style. Folks can simply take a few minutes to drive there instead of traveling so far.
"One of my favorite dishes would have to be the beef stroganoff. It is unbelievable along with our filet, which is wrapped in bacon, and our salmon. People travel all the way from Indianapolis and Lafayette to try our food," P. Rennewanz said.
Another popular business that is well-known downtown is 365 Nutrition.
"We opened our first nutrition club on October 1, 2019, in Columbia City. Once we were ready, we wanted to go and impact another community, and Logansport fell right into our laps," Stefani Scharland said.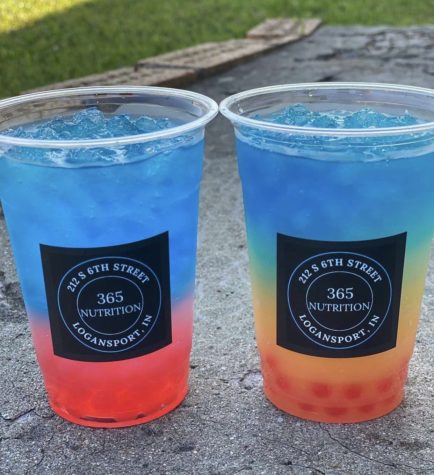 Stefani and Dave Scharland, owners of Nutrition in Columbia City, stated that their first nutrition club has been open for almost two years and 365 has been open for four months. In this time, they have been known for some of their best meal replacement shakes and high-protein coffees.
"We sell meal replacement shakes that are 200-300 calories, less than 15 grams of sugar, and 24 proteins. We are also known for our energized teas that have 25-35 calories and 160-200mg of caffeine," S. Scharland said.
Not only do adults work there, but students do as well. Kiley Harrison, a junior at LHS, stated that she works on a regular basis juggling sports, clubs, and schoolwork.
"I started working at 365 Nutrition on August 15th, and I work every morning before school and I go back after school every day. I like the relationships that I've made while working there," Harrison said.
Some of the drinks that are recommended by Harrison and S. Scharland are high-protein ice coffees and their blackberry lemonade tea bomb.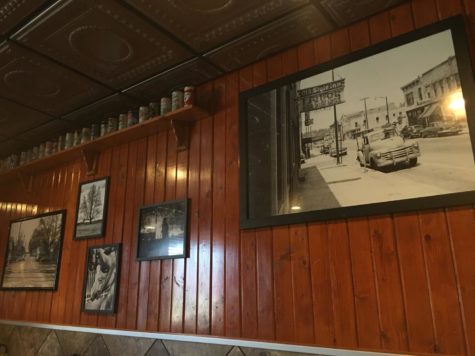 "The blackberry lemonade tea bomb is my personal favorite because it has a mix of sweet and sour. It's perfect for the morning or the afternoon. I tend to have a really sensitive stomach, so the blackberry lemonade tea bomb it has a blackberry lift-off, and it is more settled for sensitive stomachs which helps me throughout my day and when I have practice. I still get the energy from the tea bomb without it upsetting my stomach. And it tastes really good too so that's always a plus," Harrison said.
The increase of businesses is always an important thing, and the people supporting downtown businesses can also go to different restaurants like Mr. Chips and Salsa, Walley and Ollie's, Black Dog Coffee, and The Record Farm to have a fun time with family and friends while taking in the beauty of downtown Logansport.
Leave a Comment
Your donation will support the student journalists of Logansport High School. Your contribution will allow us to purchase equipment and cover our annual website hosting costs.
About the Contributor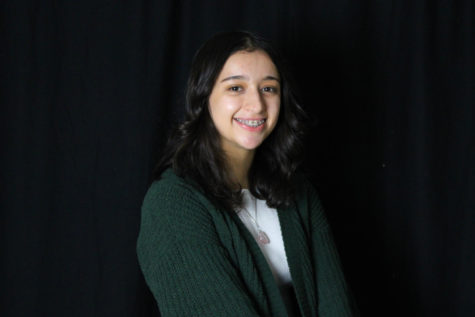 Emily Sanchez, Managing Editor
Emily Sanchez is a junior and has been a part of the staff since her freshmen year in 2020. Emily currently serves as co-Managing Editor. She enjoys writing...