"Encanto" Movie Review: Disney's New Smash Hit
For many years, we've always relied on Disney to entertain us and even make us cry. From the catchy songs to the liveliness of the animation, Disney has always left a special place in our hearts for their movies for generations now. With the release of the new Disney film "Encanto" in late November, it has gained a lot of attention in the last two months.
The film "Encanto" is set in Columbia and tells the story of the Madrigal family. After a devastating tragedy, each Madrigal family member is given a magical gift as well as a chamber that correlates to their gift when they are of age. Because the main character, Mirabel, is interested in her family's past, she sets out to discover the truth and discovers more about her family than she ever imagined. The film has a lighthearted, caring tone to it, and it has a way of connecting with families, and the songs will cause you to keep watching and singing along.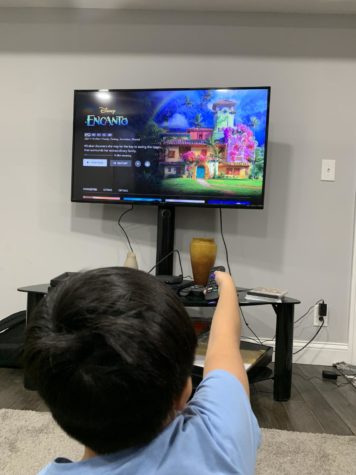 "I really enjoyed the movie 'Encanto,' not only because of the beautiful colors and animation but also because of how it portrays how many families of color act, and I really enjoyed the ending of the movie because of the emotion that the characters were expressing to each other, which I personally resonated with," junior Joel Herrera said.
Just recently, the representation of different cultures has been popular among Disney, and it has touched so many people, especially people of color.
"I think that the movie did a very good job of describing how generational trauma works in a family of color," Herrera said, "Because families of color are mostly immigrants/minorities here in the U.S., a lot of pressure is put on the next generations to do better than the last and to be perfect all the time so that our family's sacrifices would have been worth it, and I think that this movie is trying to show that it is ok to not be perfect and to let yourself be vulnerable."
The characters in the movie also made a huge impact on people, leaving them feeling like Disney did the right thing when making the movie.
"My favorite character was Luisa. I believe Disney made a big step and made the right decision letting her have big muscles and still be as feminine as she was. Kids can look up to her. They deserve to know and believe that women can be strong, physically and mentally," senior Ashley Rivera said.
Many others were also impacted and resonated with the film after watching it.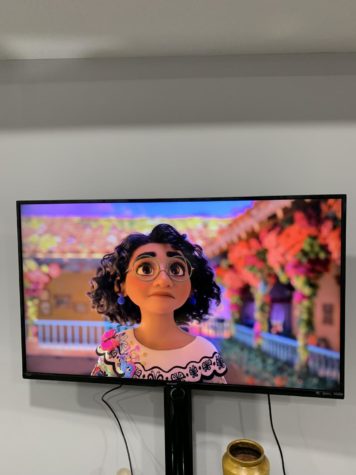 "I think 'Encanto' was a great movie with a positive message about the importance of family and friendship. 'Encanto' portrayed lots of wonderful aspects of Colombian culture and society. As you may know, I was born in Colombia, so I was happily surprised to see my country portrayed in a good light. Oftentimes in American pop culture, we are depicted as armed criminals, killers, and drug traffickers in movies and TV series. I was impressed to see how Disney took the time to research what Colombians are like. I was glad to see how Disney showed that Colombians tend to be really high-energy, and genuinely joyful people, even in the face of adversity," Spanish teacher Andres Valencia said.
The movie also portrays respect towards the Latino culture. From the characters' skin tones to the different hair types, Disney made sure to include it all.
"Disney did well with the traditional clothing," "Valencia said. "You could tell they were dressed representing different styles and regions of the country. Even with small details like the food, they did a great job! They had our traditional 'arepas' and 'buñuelos.' I noticed that when the family was eating breakfast, they had Colombian bread on the tables, and they were drinking fruit juices. They had the traditional 'tinto,' which is like an espresso with lots of sugar. And as the main course of their breakfast, they had 'pericos,' which is a very particular way of making scrambled eggs with veggies. All those little things made the movie even more special."
The music plays a huge role when coming to this movie as well. Two months after its release, the song "We Don't Talk About Bruno" has been the most popular song and is Disney's new top song. It has made number two on the Billboard Hot 100, surpassing the popular song "A Whole New World" from "Aladdin" in 1993 and "Frozen's" top hit "Let it Go."
"Encanto" was an excellent film that accurately shows Columbian culture while also recognizing the beauty of the country and its people. It's undoubtedly a family-friendly film that everyone should see at least once. For many generations, the hope that Disney will continue to develop films that highlight for audiences the contrasts between countries and how their uniqueness should be cherished.
Leave a Comment
Your donation will support the student journalists of Logansport High School. Your contribution will allow us to purchase equipment and cover our annual website hosting costs.
About the Contributor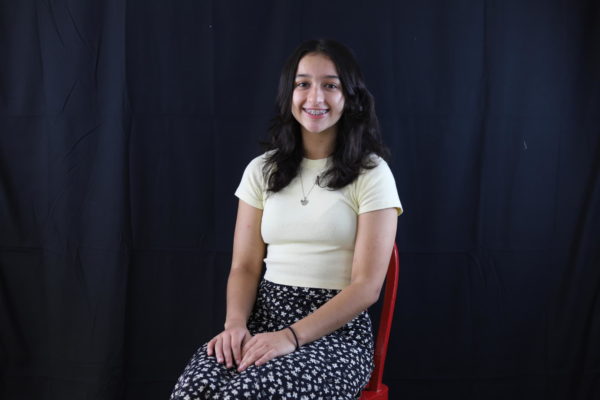 Emily Sanchez, Managing Editor
Emily Sanchez is a senior this year and has been involved in Magpie since her freshmen year in 2020. She currently serves as co-Managing Editor and enjoys...