A Variety of LHS Talent
On October 14-15, Logansport High School will be hosting its very own Variety Show. English 11 and Theater Arts teacher Anthony Kinney will direct, and McHale Performing Arts Center Facility Manager John Vales will handle the technical needs.
The first show on the 14th is after school for parents and families to come and watch from 7:00 PM to 9:00 PM. The second show, which is on the 15th, is during Period 7, and students can buy tickets to go and watch their friends perform and cheer them on.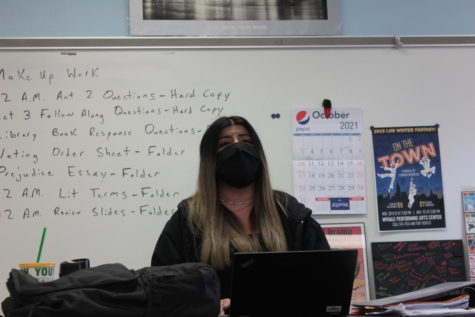 The reason it's called a variety show and not a talent show is that the kids are doing it for more of a "hey look at my cool talent" reason, and they don't get anything if they win.
"We do it more as an exhibition, not a competition. Part of that is because of timing because we only have so much time to do," Kinney said, "So, we try to get as many acts as we can for that. So, it's just for exhibitions; it's just a chance for students to be able to show their talent to both the community and to fellow students as well."
This year will be the third year that Vales has helped with the Variety Show. Both Vales and Kinney have good feelings about the Variety Show.
"I think it's overall a good thing. There is less pressure for the performers, and it keeps the focus on the individual performing. Performers don't need to worry about competing with others like they would if this was a talent show," Vales said.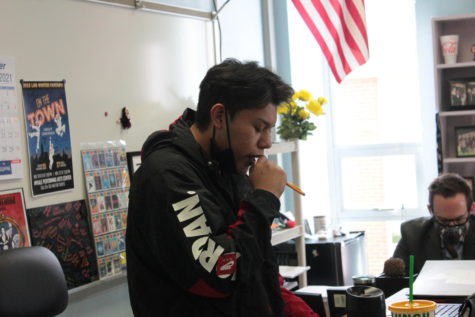 The Variety Show can allow people to show off their hidden talents.
"I like it because always in the Variety Show we get quite a few people who don't do the plays; they might be in choir, or they might not be and maybe this is the one chance that they get to be able to perform in front of people to do that, you know," Kinney said, "People sing at home all the time in the living room or in the car; whatever it is, this gives them the opportunity to do that in a real sort of welcoming environment. It's a really positive experience for the people who do it."
Because of COVID, they are doing things a little differently since everyone has to wear a mask.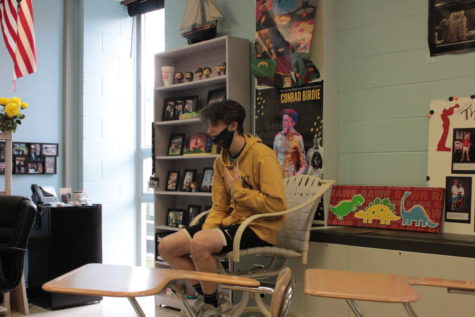 "It might be a little bit harder when we do the plays; we deal with a lot of people who have been in plays and performed a lot, so they're a lot more used to it, so it might be a little more difficult," Kinney said, "If they're a little nervous being up in front of people, the mask might actually help them in a way too since it's partially covering the face. But, we'll work with people really well on that."
Freshman Emily Flora tried out, singing and playing the guitar to the song "This Is Home" by Cavetown. Flora's family members and a few close friends will be attending the show to watch her play.
"I've been wanting to play and sing in front of a larger audience because usually I only play in front of my best friend," Flora said
Another student, freshman Kiara DeInnocentes tried out. Being a flute soloist, she is playing "Ballet Of The Shepherds" from Armide. She isn't very worried about performing in front of people.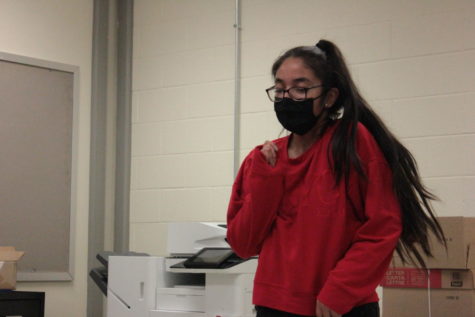 "I am not scared to perform for the show. Not for flute at least. I'm playing "Ballet Of The Shepherds." I've used it in competition before," DeInnocentes said.
Some students love the idea of trying out and performing in the Variety Show, but it can also be a little nerve-racking. So, sometimes they don't try out.
"I think it can be nerve-racking for anyone to perform on stage for an audition or in front of an audience. Good or bad it's part of the performance experience. I don't think anyone should be nervous about the audition. It's a necessary formality to organize the show," Vales said.
Variety Show Line-Up
MC Welcome – MCs will also introduce each act.

Ashley Sedano – Singing – "idontwannabeyouanymore"

Justin Snay – Piano – "Ad Astra"

Lucia Torres – Singing – "Your Song"

Ismael Rodrigo – Rapping – "100 mil"

Emily Cole – Dance – "House of the Rising Sun"

Luna Tafolla – Singing – "All of Me"

Ricardo Perez – Electric Guitar – "Crazy Train"

Jaden Chin Hong – Singing – "Ain't No Sunshine"

Kiara Deinoccentes – Flute – "Ballet of the Shepherds"

LHS Dance Team – "Mi Gente"

Finley and Liam Gay – Duet – "My Way"

Andy Rojas – Dancing – "Michael Jackson Medley"

Isaiah Chanley – Rapping – "Different"

Emily Flora – Guitar and Singing – "This Is Home"

Caleb Conrad – Dance – "Arsonist's Lullabye"

Eduardo Lopez – Guitar and Singing – "Te Apuesto"
Leave a Comment
Your donation will support the student journalists of Logansport High School. Your contribution will allow us to purchase equipment and cover our annual website hosting costs.