News Briefs: The Foreign Language Department Ends the Year
May is Asian American and Pacific Islander Heritage Month. To celebrate, the Chinese classes have been putting on many activities.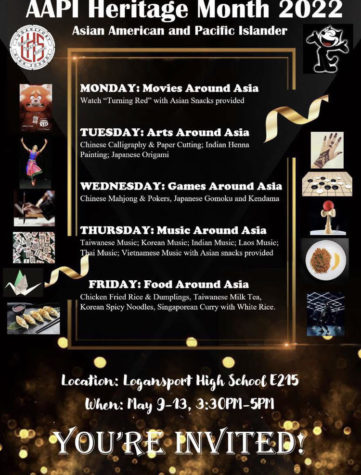 Twenty LHS Students and thirty National Changhua Girls' Senior High (CGSHS) students met on a Google Meet on April 27 to discuss previous videos CGSHS students sent to the Logansport Foreign Language Department. During this meet, students had the opportunity to learn about six different Taiwanese cultures, including Taiwanese religion, food, and many other broad topics. Junior Kendall Sweet explains how meaningful the call was.
"I made friendships with girls thousands of miles away, and I am really grateful for the opportunity that was given to us, and I learned so much about their personal lives and school," Sweet said.
Another celebration the Foreign Language department is putting on is Asia Week. May 9th to May 13th is Asian Week, where students can celebrate by gathering and learning more about Asia. On Monday, the theme was Movies Around Asia, where students could gather after school and watch "Turning Red." The theme for Tuesday was Arts Around Asia. After school students learned how to create Chinese calligraphy & paper cutting as well as Indian Henna Painting and Japanese Origami. On Wednesday students can enjoy Games Around Asia, where they can play games such as Chinese Mahjong & Pokers, Gomoku, and Kendama. On Thursday, students get the opportunity to celebrate Music Around Asia. To conclude Asia week, Friday afternoon students can enjoy the Foods of Asia.
"I've really enjoyed being a part of the Chinese club and participating in all of the activities this year. I've felt so involved, and I love being able to be me and express my talents all while learning," freshman Dragon Delnnocentes said.
Students Awarded at Ball State J-Day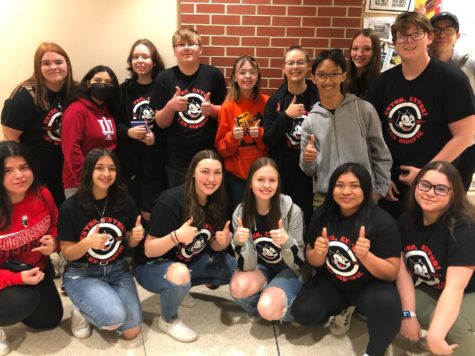 The "LHS Magpie" and "Tattler" took a field trip to Ball State University for J-Day on April 29. J-Day is a journalism conference where students and reporters can attend courses on a variety of topics related to journalism and yearbook, as well as an awards ceremony where students are awarded for their different articles and photos.
The awards that were won by the "LHS Magpie" and "Tattler" were sophomores, Kylee Langley, for her excellent news story, Leah Alder an honorable mention for her news story, Gretchen Prifogle an honorable mention for her photo story, and senior Lacey Ogle an honorable mention for her student life spread about last year's spirit week.
"I was awarded for a news story I wrote previously this year. It was about the tragedy of Humberto Sanchez and how the community had come together to help honor him. This is actually the second award I have gotten for this article, and out of all my stories, I am extra proud of this one. So, I am really happy that other people feel the same way about it," Langley said.
Dance Team Closes Their Year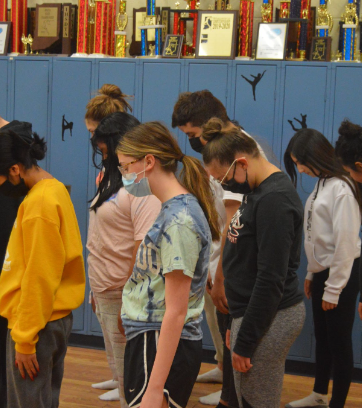 Logansport High School Dance Team will be holding a showcase on May 24, 2022. They will show every dance they've done since the start of this year. This will include a couple of group dances, solos, duets, trios, and student choreographed dances. The show will be about an hour long.
"I am so proud of my dancers. They have worked so hard this year, and their talents will be on display at our showcase on May 24th. They will be performing their competition pieces, solos, duets, and small groups choreographed by student choreographers. This year has been a challenge as we navigated our first year of competitions since 2019. I think I can speak for the whole team when I say I am excited to see the years work on stage." coach Sarah Fisher said.
Leave a Comment
Your donation will support the student journalists of Logansport High School. Your contribution will allow us to purchase equipment and cover our annual website hosting costs.