News Briefs: Local Hoosier Sarah Cahalan Appears on Jeopardy
Sarah Cahalan, a Logansport High School graduate and one of the daughters of choir directors Susan and Tim Cahalan, appeared on Jeopardy on April 4th as a contestant. She had previously passed audition tests with just her general knowledge to make it onto the show, but studied very vigorously prior to her appearance. She said although it was nerve-wracking, she is very grateful and happy for this achievement.
"I was really pleased with how I did," Sarah Cahalan said, "I went in not caring if I won or lost, I just thought it was cool to be there, but I hoped I wouldn't do too poorly, and I didn't. I didn't get any questions wrong, and I even ran one category, a pop music category called 'Hits of the Decade.' That's pretty rare in Jeopardy, so I was proud of that. I was also excited that my game included some pop culture questions. For example, I got to answer a question about Orlando Bloom that he later shared on his Instagram story, which was fun, and that the Final Jeopardy category was 'Current TV.' Overall, I have gained some material things from Jeopardy, about 150 new Twitter followers for one thing, and the prize money, but the best part has been gaining this incredibly fun new experience that I'll remember for the rest of my life. The whole process has been so great, and I'm extra proud that I got to represent Logansport in the process."
The people of Logansport are thrilled to have a Hoosier of their own appear on such a widespread and popular tv show in pop culture such as Jeopardy, so Sarah's unique experience still remains a very popular topic. "It was very enjoyable and it's kind of cool to see someone from such a small town involved in such a big thing," Jasmine Zimmerman said.
Cast List
On April 3 and 11, Logansport Junior Civic Theater had auditions for the upcoming musical, "Beauty and the Beast." Thirty-five students received a call back for April 14. They ran from about 5:00 p.m. to 11:30 p.m.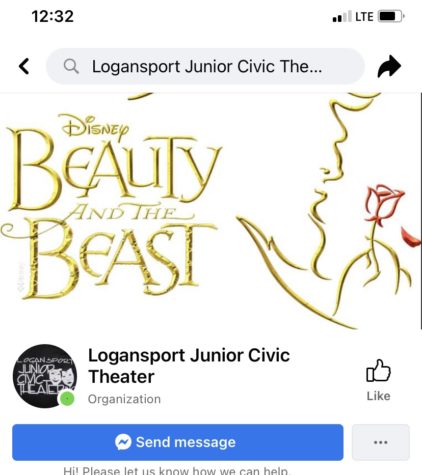 Overall, there are 141 students (ages 5 to graduating seniors) cast in the show.
The cast features students from Pioneer Regional School Corporation, Logansport Community School Corporation, Logansport Community School Corporation, Lewis Cass Schools, and Kokomo.
"I tried out for Bell and got it. I decided to try out because I love the close-knit community and friends I get to see. 'Beauty and the Beast' is one of my favorite Disney movies, and JCT has been my safe place for years to just be who I am without the worry that I'm being judged. This is also my last opportunity for a high school play, and there isn't any other way I'd rather go out," senior Maggie Fincher said.
The directors are Chris Pearcy, who is a teacher from Logansport High School, and Dan McDonald from Pioneer High School. The musical director is Ja'Shon Burks from Lafayette Jefferson High School, and the choreographer is Karen Rigle for Kristie Wright School of Dance.
"Callbacks was a tough process this year since so many students gave great performances and continued to top themselves in each scene or song they performed during the audition process. It was very difficult to make final cast choices. This cast is incredibly talented top to bottom. I'm looking forward to working with them to develop what will be a tremendous show this July. Don't miss it," Pearcy said.
The musical is scheduled for July 29-31 at McHale Performing Arts Center.
Leave a Comment
Your donation will support the student journalists of Logansport High School. Your contribution will allow us to purchase equipment and cover our annual website hosting costs.
About the Contributors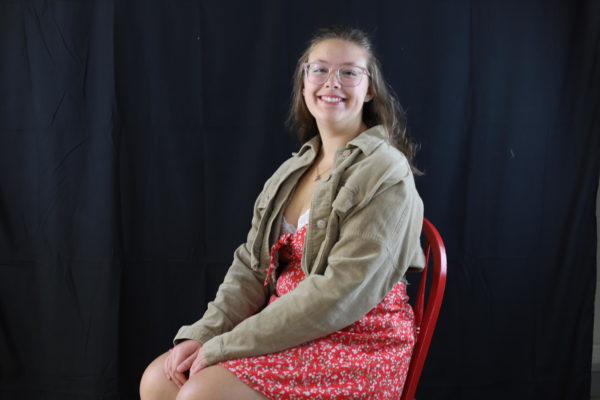 Leah Alder, Managing Editor
Senior Leah Alder is a co-managing editor on the Magpie staff and has been a member for four years. She is also a member of many extracurriculars, including...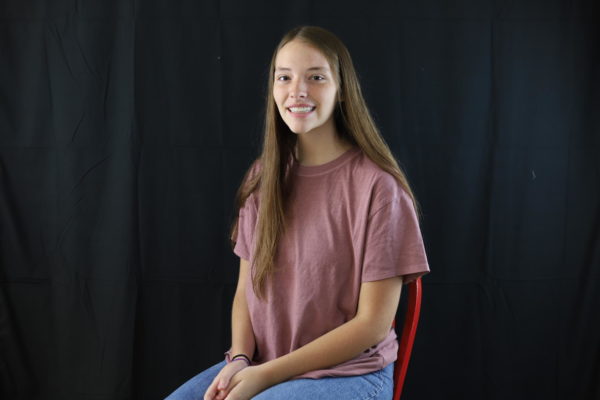 Kylee Langley, Editor-in-Chief
Kylee Langley is a senior and the Editor-in-Chief of Magpie. She has been on the staff for four years and has previously been the section editor for Arts...