"Turning Red" Movie Review: Pixar's New Movie Heads Straight to Disney+
Following the release of last year's big hit "Encanto," Pixar and Disney collaborated once again on another film called "Turning Red," which was released in February. This story is set in 2002 in Toronto, Canada, and follows the main character Meilin Lee, popularly known as "Mei Mei," going through puberty as a thirteen-year-old girl. With these changes comes an unusual power where she can turn into a red panda whenever she gets excited or experiences high levels of stress. Throughout the film, she is torn between being the perfect child for her mother and her adolescent life with her friends, which leads to an adventurous few months of her attempting to contain the panda within her.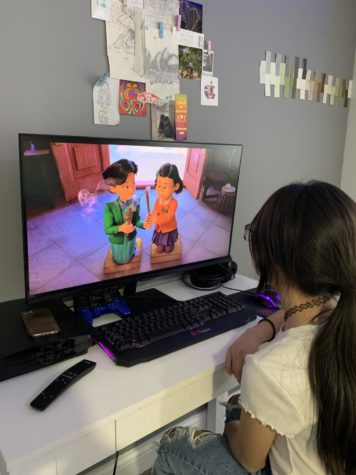 As a 13-year-old would do, she is obedient to her mother by helping out with her family temple or gushing over the cutest boys with her three best friends Miriam, Abby, and Priya over their favorite boy band called 4*TOWN. Meilin can be described as the confident school nerd who spends time with her best friends, who are Meilin's safe place. Meilin's mother Ming can be described as a hard-working and overbearing mother who at times can come off as crazy since she is very protective over her daughter due to her panda releasing.
"I enjoyed the movie because of how well it seamlessly showcased the life of a young 3rd generation girl from an immigrant family and how the pressures of living up to your ancestors' sacrifices can affect the generations that follow in different ways. I think Disney did an amazing job in showcasing that it is okay to be comfortable in your own skin," junior Joel Herrera said.
After this new coming of age movie was released, many parents were skeptical over the fact that the film talked about periods, parental issues, and the fact that the film could not relate to a younger audience. It has led to many parents not allowing their children to watch it, but others were 100% on board with this decision the directors made.
"From my understanding, a major reason there's controversy about the movie is because they talk about a woman's menstrual cycle. They're the first Disney/Pixar movie to ever talk about periods so upfront. They show pads in one scene and also say the word 'period,' which took me by surprise. Social media, and as a society altogether, tend to beat around the bush when talking about women's developing years. So, it makes sense that there is controversy about it," college student Abigail Moore said.
Parents were not only outraged that the film discussed periods, but they were also upset that they discussed how Meilin is depicted as a thirteen-year-old girl for younger audiences to witness.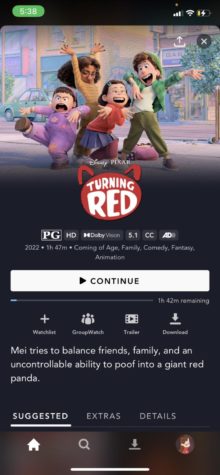 "Another reason is because of a drawing the main character, Meilin, drew of her crush. Some type of mermaid thing. A lot of adults were saying it was inappropriate and unrealistic to have this young girl 'fantasizing' about something that looks so erotic. But, I think most girls who have gone through puberty can agree they had weird, quirky things they did. The movie has a new approach to what puberty is like for a young girl. A realistic one at that. Rather than showing a young girl who's constantly moody and snarky, they show the complexity of what it's like to be 13," Moore said.
Throughout the film, there is a great deal of diversity. With the main character announcing to the audience that she is a Chinese Canadian, it is clear that her circle of friends is diverse. In the film, Priya is an Indian Canadian and Abby is a Korean Canadian.
"I think Disney did really well with how different the characters look in the sense that they're all friends, but they're all obviously of different nationalities. But, also really different personalities. Every character had a unique trait about them, and after seeing why the directors chose to draw them that way, I think they did an excellent job of representing different ethnicities. I also think it was nice to include Tyler in the film. At first, he kept making fun of the girls, but in the end, he ended up liking the boy band. I don't think you really see boys in movies into boy bands," senior Ashley Rivera said.
With the Coronavirus still circulating, Disney announced that "Turning Red " would be released on Disney+ on March 11 rather than in cinemas. They explained that "The delayed box office recovery, particularly for family pictures, spurred the release of 'Turning Red' on Disney+ rather than in theaters," which led to the decision to turn the film into a Disney+ original.
"I don't agree with them not releasing it in the theaters because it's a movie that many people can relate to," freshman Kailyn Langley said, "It deals with family, culture, and seeking validation. I think that it could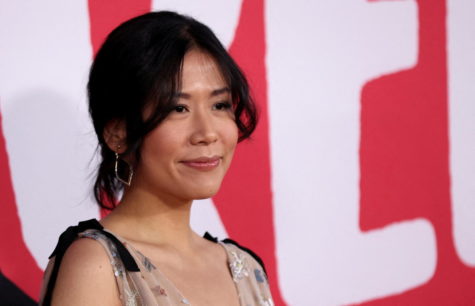 have helped people in certain ways and made people realize they truly aren't alone. I love that Disney was able to make something that kids today are able to relate to and have something to know that they don't have to be perfect. In older Disney movies, they tried to make all their characters look a certain way and have an almost perfect life, but they are starting to move away from that and deal with more realistic movies. They've become more diverse, accepting, and overall more relatable to people."
For the final review of the film, if you're interested in coming-of-age films that feature younger kids going through the same challenges we go through on a daily basis, this is a film to watch. The film successfully conveys that no one is perfect, which is why we can so easily relate to it. I give this film a ten out of ten, and I hope that after seeing it, people will learn something and enjoy it.
Leave a Comment
Your donation will support the student journalists of Logansport High School. Your contribution will allow us to purchase equipment and cover our annual website hosting costs.
About the Contributor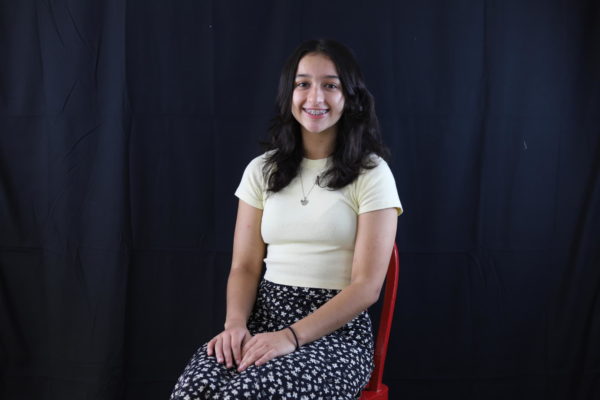 Emily Sanchez, Managing Editor
Emily Sanchez is a junior and has been a part of the staff since her freshmen year in 2020. Emily currently serves as co-Managing Editor. She enjoys writing...