Student Streaming
Nowadays, in today's world, most people prefer watching TV on streaming services on their smart TV instead of their TV's cable. Some of these popular streaming services include Netflix, Hulu, HBO Max, Disney+, and many others.
"My most preferred streaming service would have to definitely be Netflix. I've had it for the longest, more than any other streaming platform, and to be honest, I don't know how to work any other ones," sophomore Ashlynn Rivers said.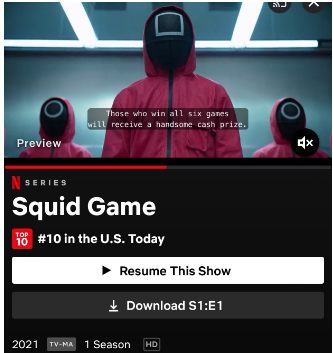 During the early 2000s, media devices like VHS tapes and CDs were coming to an end as streaming services like Netflix and YouTube began to grow in popularity for streaming online video.
"The VHS tapes and CDs just steadily shrunk as DVDs took over and more people bought digitally. I loved the change over to DVDs at the time. The DVDs were of better quality, and you didn't have to mess with trying to pull out the VHS film when it got stuck in the VCR. When Netflix started streaming, I was actually already a member. At the time, you'd have to pay for 2 to 3 movies at home, create a list, and then they mailed you your first discs. Now, I pretty much use streaming apps. It is much more cost-effective for my family and the variety of shows is astounding," English teacher Chris Pearcy said.
Some students started using streaming services as kids, but others remember when they would watch their favorite TV shows on cable channels like Disney Channel and Nickelodeon on their family TV.
"All the ads on Disney Channel promoting those monster truck toys are what I remember from my childhood. Netflix doesn't have ads, which I also like. I really wish Disney Channel was still airing on TV so other generations could have a magical childhood just like I did when watching TV," sophomore Sarahy Jimenez said.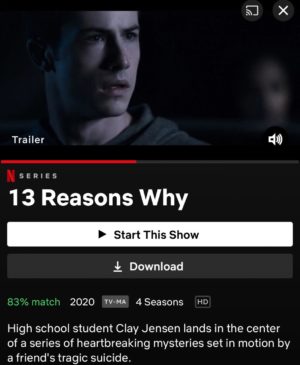 Shows like "Squid Game," "You," and "Tiger King" have grown in popularity since the new seasons have aired this year. With "Squid Game" only airing in September of 2021, it has escalated in popularity in a matter of two months. It has been named the most popular series in Netflix's history and a favorite among students and people all around the world.
"I thought that 'Squid Game' was very different from any other shows that I've seen recently. The thing that made it really stand out was most likely that it was a K-drama, and that they filmed it in a different county. With it growing in popularity so fast, I think that it was because of the plot. The fact that there is a secret organization picking a bunch of people in debt to participate in child-like games where the winner receives a large payment of money and are faced with elimination each time they lose a game is what made it so interesting and kept me wanting to watch," sophomore Aaron Banuelos said. Another show that has been popular among students is called "13Reasons Why".
This show has gotten popular over the years since it aired. It is about a teenage girl named Hannah Baker who leaves tapes after committing suicide. The plot of the story has had fans on their feet and begging for more after watching the first season. It ended in June of 2020 with 4 seasons.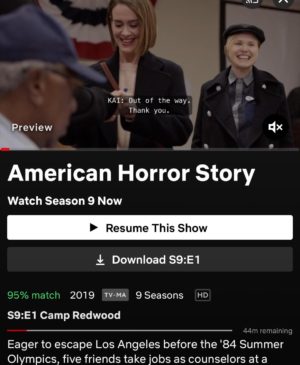 "On Netflix recently, I've been watching '13 Reasons Why,' I know that when it came out, it was very popular and everybody started watching it because it talked about suicide. I knew that it was much more than that, and I wanted to know what the characters' reactions were to receiving those tapes. What I like most about the show is that it is the closest show to depict life as a teenager nowadays, especially in 2021. It also talks about mental illness and how social media can be cruel. After watching this show, it has made me grateful for the friends and teachers I have now and to not take anything for granted," senior Ashley Sedano said.
Most of the popular shows that have the interest of students are drama-based. Whether that being horror-based or teen-based it gives younger audiences to explore and gives them a challenge by predicting what might happen next.
"My favorite show would have to be "American Horror Story". It's a pretty popular show on Netflix, and it's a great show to binge-watch. I actually watched it during the long quarantine in 2020. My favorite season would have to be about the witch house or the asylum. It really does keep you on the edge of your seat. You can't explain it; you just have to watch it," sophomore Lillian Pherson said.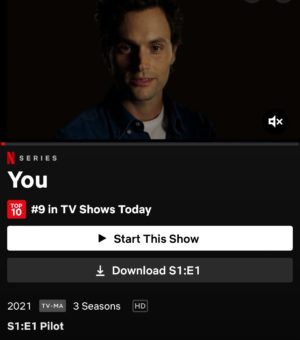 After watching so many shows there always seems to be a favorite among students. These shows may leave a special place in students' hearts and will lead them to binge their favorite shows. Binging means to eat, watch, or participate in an activity to an excess. In this case, students are watching their favorite shows repeatedly since it gives them a sense of happiness and enjoyment.
"Something that I enjoyed on Netflix would definitely be the show
"You". The plot keeps you wanting more and it makes it hard to stop watching. It was definitely one of the first shows that I ever actually binged and I feel that these are the exact things that keep students binging. Even if it's a subconscious need to figure out the end of a story or watch a show to its full completion just to get that good feeling of knowing you did it. Modern shows have plots that are just hard to stop watching, so we continue to watch," sophomore Xander Wilson said.
Leave a Comment
Your donation will support the student journalists of Logansport High School. Your contribution will allow us to purchase equipment and cover our annual website hosting costs.
About the Contributor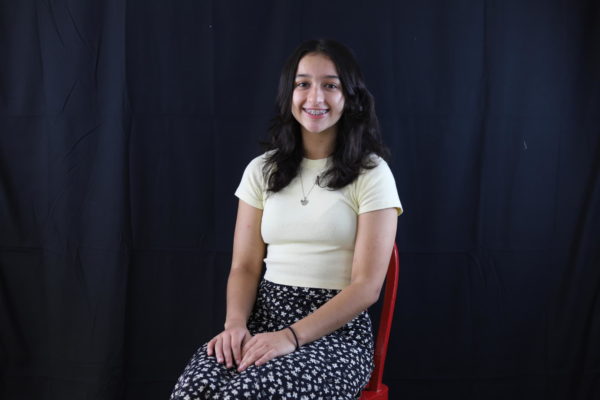 Emily Sanchez, Managing Editor
Emily Sanchez is a senior this year and has been involved in Magpie since her freshmen year in 2020. She currently serves as co-Managing Editor and enjoys...