News Briefs: Dr. Benjamin Anderson Wins Hoosier of the Year Award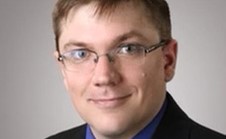 The Indiana Society of Chicago awards the prestigious Hoosier of the Year Award every year to one person they feel deserves it. This year, the award was given to Dr. Benjamin Anderson in recognition of his hard work and the efforts of healthcare workers around the world helping to progress through the COVID-19 pandemic. Dr. Anderson was one of many doctors who played a huge role in helping others during this rough time.
"As the medical director of the Hospitalist program at LMH, it fell to me to develop a plan for how we were going to treat COVID patients. There was no consistent guidance early in the pandemic because the virus was so new, so most hospitals had to develop their own approach. I read everything I could get my hands on from facilities across the world as the virus moved from China throughout the various countries. Through those efforts, and the efforts of many other people, we were able to have a plan in place before the virus got to Logansport," Dr. Anderson said.
Although Dr. Anderson feels very honored to have received this award as an individual, he preaches that this award was won as a result of all Logansport doctors and healthcare workers alike striving to better the health of everyone.
"I would like to stress that I feel very strongly that this is a collective award. Everyone at the hospital put forth an immense effort to keep our community safe and to treat those who became ill. I am incredibly proud to have been a part of LMH during this time," Anderson said.
Dr. Benjamin Anderson treats patients at Logansport Memorial Hospital and Camden Health Center.
President's Day Off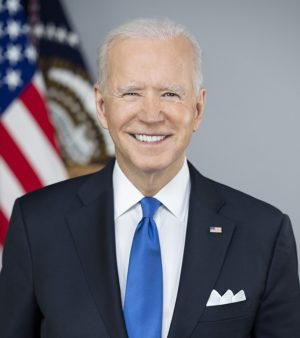 President's Day is a holiday celebrated all over the nation since the 1880s. This year, it took place on February 21. It is viewed by most people as a respectful holiday that shows our appreciation for our past presidents and what they had done for the country. However, for students, it is normally just seen as a day off from school when they have no homework and fewer responsibilities.
"I do think it gives Americans time to reflect on which presidents have been more influential than others. Which presidents were more influential is purely subjective, of course. It is nice, for students especially, to get a day off in a very long semester. Unfortunately, like all of our other holidays, the retail sales industry simply uses it as another opportunity to earn more revenue," world history teacher Vincent Huffman said.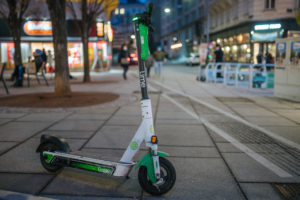 Logansport City Council Sets the Stage for a New Electric Scooter Program
On February 7, the Logansport City Council passed an ordinance to set the stage for a new electric scooter program in town. The program will operate in the Logansport area and will be available within the time range of 4:00 a.m. in the morning to midnight. At most, there are expected to be 75 electric scooters within the city and anyone wishing to use them must be 18 years or older.
Leave a Comment
Your donation will support the student journalists of Logansport High School. Your contribution will allow us to purchase equipment and cover our annual website hosting costs.