Veteran Assisant Coach Matt Lange Takes Position as Boys Basketball Head Coach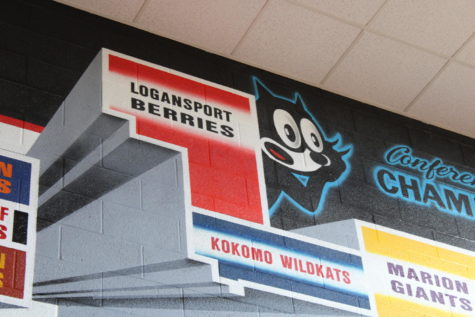 After years of experience in the Logansport basketball program, Matt Lange is the new head coach of the boy's basketball team at LHS.
Lange has coached basketball for 11 years. He started his high school coaching career during the 2011-2012 basketball season under head coach Mark Victor.
"I have coached at many levels along the way, from the YMCA league to middle school to freshman and JV," Lange said.
Victor resigned from the head coach position in 2013. Following Victor's resignation, Patt Skaggs took over as head coach. Lange was a part of Skaggs coaching staff from 2013 to 2019. 
Lange was a part of the coaching staff when the Berries had a 23-1 record in 2017 when the Berries won the NCC title for the first time in 40 years. 
Lange was the assistant coach to Drew Schauss from 2019 to 2021. Schauss then resigned from the head coach position for a job at Avon High School. 
"Coach Lange is one of the most selfless and hardworking individuals I know," Schauss said. "He understands how to prepare the players in practices and scouts to compete on the floor each night. He knows what it takes to win games in the NCC and develop good basketball players. I could trust him with anything. It made it easy to have him as an assistant. He was a quick learner that had the ability to teach our team what they needed to know in an efficient manner."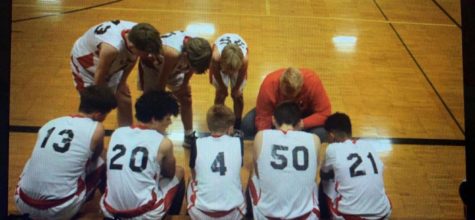 Lange was the eighth-grade basketball coach when Sherron Wilkerson was hired as the head coach for the 2021-2022 season. 
"Making the transition from assistant to head coach has allowed me to implement my style of basketball," Lange said. "I can now take all the knowledge that I acquired over the years and put it to work."
Lange's coaching staff consists of Adam Hasset, Hayden Deaton, and Steve Isaacs.
"Matt and I were both varsity assistant coaches under Pat Skaggs and Drew Schauss," Hasset said. "I definitely believe that we will be more successful this year than we were last year.  Matt's emphasis on skill will, without a doubt, make a difference in the success of our season."
Last season, under coach Sherron Wilkerson, the Berries finished their season with a 3-19 record and were 10th in the NCC with a 0-8 conference record. 
"I think that coach Lange is an excellent hire," Hasset said. "I can speak for both of us when I say that we are here for Logansport basketball.  If you want to build a successful program, you have to have people who are dedicated and willing to put in the time for that to happen.  Coach Lange is invested in this community and truly cares about Logansport basketball.  He has the knowledge and work ethic to turn the program back around." 
The Berries started their preseason workouts on Monday, Oct. 3.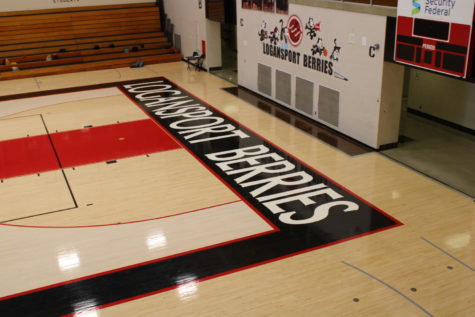 "We are all very excited about the new season," Lange said. "We have some key guys coming back and will add some guys who did not play last year. Everyone will have a key role, from the returning guys to the guys that are coming back out this year. All these guys mean the world to me, and I expect them to give all they have for this team."
I expect that we go out and play with heart and intensity. If we do this, it will be a great season." 
Matt Lange will not be the only Lange on the court for the upcoming season. His youngest son, Logan Lange, is a freshman.
"Having children in the program has taught me that every moment goes by very quickly," Matt Lange said. "We should enjoy those moments and put everything that we have into them. As far as my coaching style, nothing has changed. Any kids know what is expected out of them, and they continue to do a great job of living up to those expectations." 
The Berries will open their season facing off against the Plymouth Rockies on Wednesday, Nov. 16 at the Berry Bowl.
View Comments (1)
Your donation will support the student journalists of Logansport High School. Your contribution will allow us to purchase equipment and cover our annual website hosting costs.
About the Contributors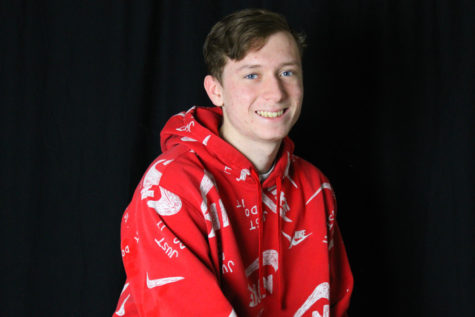 Payton Herr, Sports Section Editor
Senior Payton Herr is a reporter for Magpie and a member of the 2023 class at Logansport High School. He joined Magpie during the 2022-2023 school year....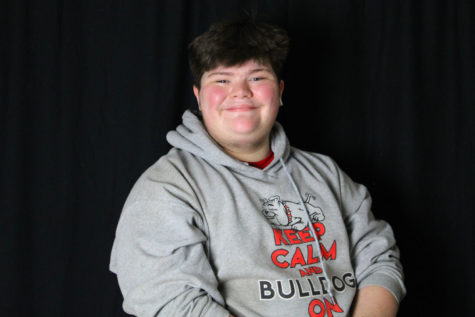 Jakson Combs, Assistant Podcast Editor
Sophomore Jakson Combs enjoys history, photography, and nature. Jakson plays three instruments: saxophone, piano, and guitar. He is in band class as well....