Fairview Elementary Teacher Jordan Helton Continues To Go Above and Beyond
High school students often reminisce about their time in elementary school. As students get older they learn to appreciate that time in their lives just a little better. Someone that makes this time even more special and memorable were some of the teachers that students were fortunate to have.
A teacher that is making an impact and difference in students' lives right now at the elementary level is Jordan Helton.
"Earning my bachelor's degree in education has been a great accomplishment, and an even greater reward getting to educate young minds. I love learning all about each student's individual needs and personalities," Helton said.
Helton graduated from Western Governors University in Elementary Education and currently teaches 2nd grade at Fairview Elementary School.
"I am a LCSC graduate and having phenomenal educators led me to become a teacher," Helton said, "I am extremely grateful to be working alongside my former 2nd-grade teacher, Mrs. Newlin. Life has really come full circle to teach with someone that had such an impact on my educational journey. Although my life's journey took a winding path to finally end up an educator, I am thankful for those opportunities that have shaped me into the person I am today. Sometimes I think we have to walk through the valley to reach the top of the mountain. Having reached the mountain top, I could not be happier to be a teacher for LCSC in hopes to inspire other students to become future educators."
After students and staff nominated her as a top teacher, it was clear just how amazing she truly is.
"Mrs. Helton is one of those teachers that will always go the extra mile to build a relationship with her students so they can learn, and she actually just completed her formal teacher's program to get her teaching license. She has been a substitute for Fairview and has taken several long-term leaves. She was an instructional assistant for a semester, and then she was a student-teacher here. So, this is home for her," Fairview principal Christine Hess said.
As Hess mentioned, Fairview is definitely home for Helton.
"I joke with my students that Fairview is my second home. Some of them think I live in the school. But in all honesty, it is one of my favorite places that offer students a safe place where I am able to interact, influence, and teach. My students think that I am the one teaching, but they have taught me to be a better person. They have shown me that together we can accomplish goals and handle the unexpected," Helton said.
Handling the unexpected is just what Helton has done this year alongside her students.
"This school year began with unexpected trials and tribulations," Helton said, "I received a diagnosis that, quite honestly, turned my world upside down. I had to make huge decisions while juggling my teaching career. Despite these challenges, I learned that I can do hard things. Learning through my challenges has made me a better educator. The theme of my classroom has become 'I can do hard things,' and my students remind me and each other daily that this is possible."
No matter what Helton has faced this year, it has not interfered with how much she is there for her students.
"The most important part of my job is loving the students and understanding that they
face difficult times just like adults. Students need a constant in their life that they know they can come to in good or difficult times. I want to be there to celebrate student successes, and support them in a time of need. Loving my students is just as important as teaching them, and I am glad to do it," Helton said.
Not only is Helton making a difference in students' lives, but her students are also impacting her life as well.
"Teaching has allowed me to see the world through a different lens," Helton said, "It is difficult to see a student struggling and fighting battles I may know nothing about. I understand that sometimes students just need grace and support. There is also no better feeling than to see a student finally achieve their goals or step out of their comfort zone and try something new. Also, knowing that you had a role in helping them achieve that success is beyond wonderful. Teaching has made me a better wife and mother too. It has allowed me to teach my daughters to always be kind, no matter what. You never truly know what is going on in someone's life, so just be kind."
Although many people believe teaching is purely for academics, that is far from the truth.
"Teaching is not just about academics. It is about loving the student for who they are and investing in their individual personal growth. Through all this, my class has developed strong empathy skills, and I could not be prouder of them. They are truly kind individuals that are ready to impact the world in a positive way," Helton said.
Leave a Comment
Your donation will support the student journalists of Logansport High School. Your contribution will allow us to purchase equipment and cover our annual website hosting costs.
About the Contributor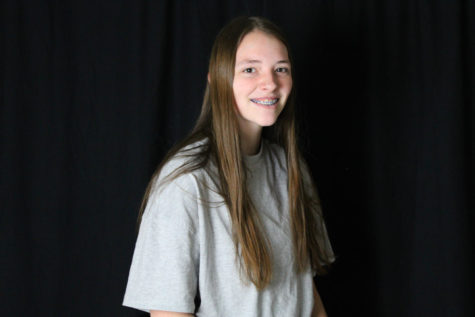 Kylee Langley, Editor-in-Chief
Kylee Langley is a junior and the Editor-in-Chief of Magpie. She has been on the staff for three years and has previously been the section editor for Arts...