Top 10 Best Moments of the 2022 Grammy Awards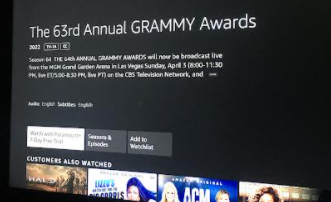 This year's Grammys was jam-packed with noteworthy performances, big surprises regarding winners, and lots of drama, but a lot of good came out of the Grammys too, so she is naming the top ten best moments.
10. Jon Batiste Winning Album of the Year
This author is not kidding at all when they say that they have never heard this man's name in their entire life, nor about the album he won with, "We Are." Based on research, this author learned that Batiste is famous for his piano playing and his jazz music abilities, which is undoubtedly great, but never has been something this author was invested in, so it was just another ambiguous winner to this author.
9. Foo Fighters' Achievements
All three categories in which this group was nominated they won, which is great, especially considering their huge recent loss. But this author doesn't know all that much about this group or their music, so it definitely wasn't a huge deal to this author, and there were others that this author felt were more qualified, like AC/DC or Chris Cornell.
8. Bruno Mars and Paak Win Song of the Year
Although this author likes this song, they have never once heard of Paak, but they both swept the floor that night when they won Song of the Year over so many others there. This author was personally rooting for Adele and appreciation for her album "30," thus this moment's ranking.
7. The Lesser-Known Performers
In between commercial breaks, the Grammys showcased lesser-known artists on the MGM roof to show their talent and appreciation. Although most of the artists who performed were not really the taste of this author, it was still really cool and nice of the Grammys to show off artists who don't receive nearly as much appreciation as others for their work.
6. Lil Nas X's Live Performance
This author is personally a huge fan of Lil Nas X and his album "Montero," so when he performed these songs at the Grammys with Jack Harlow, it was simply great. Was it the best performance of the night though? No. So, it's deserving of this ranking at number 6.
5. Olivia Rodrigo's Multiple Wins
Rodrigo not only performed her hit "Driver's License" fantastically live, but she took home two Grammys. Although this author doesn't necessarily agree with her winning Best Pop Vocal Album, this author is still glad she got some awards and recognition for her album "SOUR" that broke records as well as TikTok at only the age of 19.
4. Billie Eilish's Live Tribute Performance
Billie Eilish paid tribute to Foo Fighters' drummer Taylor Hawkins, who died on March 25, by singing her own song "Happier Than Ever." It was a beautiful tribute and paid homage to the member well, so it is fitting for 4th place.
3. Doja Cat Wins Her First Grammy
Doja Cat has been 0-for-10 with her Grammy nominations until this year when she won the Grammy for best pop duo/group performance for her song "Kiss Me More" featuring SZA. In her reaction to winning her award, after first taking the "fastest piss" of her life, she cried on stage, and anyone could tell that this win meant a lot to her. This author loves Doja Cat and her work and even though she thinks that she should've been nominated for and won more, it was a very well deserved win for her and was a great moment at the Grammys.
2. BTS's Live Performance
If you know this author at all, you know that they possess quite the obsession with BTS. But despite that, their live performance of "Butter" at the 2022 Grammys was nothing short of spectacular. There are multiple show-stopping moments in this performance, like the dance break in which the members pull a jacket trick where they all take off their jackets at the same time in a unique fashion, and all of the card tricks and card throwing they included that emphasized the talent and difficulty of the routine. That's why this author places this performance as a very close second in the best Grammys moments.
1. An Important Message
The President of Ukraine himself, Volodymyr Zelenskyy, sent in a video at the Grammys, that played live on the broadcast, addressing the war going on in his country and speaking on music and resilience before introducing John Legend to the stage to sing "Free." This author thought this moment at the Grammys was amazing and memorable for a great reason, bringing awareness to a large group of people being devastated by things happening in Ukraine. It is because of this that this author puts this moment at number one for the best Grammys moment.
With the Grammys at a close for 2022, this author hopes to see more amazing music and artists arise and take critical acclaim for their work at next year's ceremony, and hopefully, she'll be more pleased with the actual winners.
Leave a Comment
Your donation will support the student journalists of Logansport High School. Your contribution will allow us to purchase equipment and cover our annual website hosting costs.
About the Contributor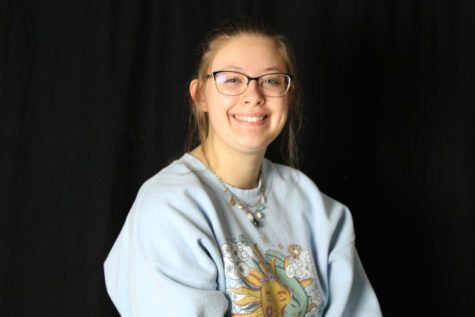 Leah Alder, Managing Editor
Junior Leah Alder is a third-year member of the Magpie staff and is the co-Managing Editor. She enjoys writing and eating her candy in class as well as...