Recognizing Mrs. Heywood
Silvia Heywood was recognized by Key Club for her wonderful teaching ability, which is often displayed in her classroom. Both students and teachers have described her as going above and beyond in her role at the school. 
"Mrs. Heywood is always advocating for her students and assisting them, along with their parents, as they navigate school and life off campus," principal Matt Jones said. "She is a go-getter, thorough, and takes on assigned tasks at a moment's notice. Mrs. Heywood teaches various courses, from math labs to science, to English learners. Being bilingual, she is a great resource not only for her students but also for her colleagues."
Being bilingual has given her the opportunity to assist her students and her colleagues with problems that involve some language barriers. She has been known to help her students with problems they experience in understanding their classwork. Silvia Heywood is also involved with the Diversity Club and has been a helping hand to the Hispanic community within the school.
"I am a sponsor for the Diversity Club, and it is an honor to sponsor students from all different races, nationalities, languages and backgrounds," Silvia Heywood said.
Silvia Heywood has shown to be very fond of the school and is always willing to help students if they need help.
"I feel humbled," Silvia Heywood said. "I am very honored to be recognized with this. It is a privilege to work with the LHS students."
One thing that Silvia Heywood tries to do is prepare students for life after high school.
"She has helped me with all of my homework, and she is very nice," freshman Paloma Diaz said. "She tells her class to work hard because the other grade or out in the world is not easy."
Silvia Heywood's pathway through life is inspiring, considering she started as a teacher's assistant and ended up as such an incredibly helpful and essential part of the community.
"I have known Mrs. Heywood since she started working here at the high school, and she started working as an instructional assistant," English teacher Jitka Nelson said. "So, this has been years,  probably fifteen. Mrs. Heywood used to be an instructional assistant in my English as a second language class. Then, she worked on her degrees for teaching English and other subjects,  so she clearly built herself into the correct position."
As someone who works to help the immigrant community in Logansport, Silvia Heywood has shown her generosity time and time again.
"Mrs. Heywood does many things that really stand out, but really what is important to know is that she does many of these things without many people really knowing," Nelson said. "A lot of these things are helping migrant families and immigrants beyond the school classroom. So, not only she teaches the children, but she may also be helping the family if they do not have transportation to go to a medical office. She helps them make those appointments in the medical offices. She has delivered groceries to families who did not have enough to sustain on the paycheck the father brought home."
Silvia Heywood's generosity does not only extend to the younger generations, but to their parents as well.
"Mrs. Heywood is really involved in the community and with the community of our parents as well, besides what we see her doing in the high school," Nelson said. "So, that really is the hidden secret and the hidden magic of her because she is really connected with the power of parents. As you probably know, if the parents can support a child's education, then that really is the most important thing that we can ask. But, for many of these parents, it's not very easy if they have just come to this country and they are just beginning to establish themselves in terms of getting a job and finding places in town, like finding and establishing a bank account for them. So, Mrs. Heywood has been really helpful with that."
Silvia Heywood has had many people around her that show their appreciation for what she does, her husband being one of them.
"I am as honored as she is," Jack Heywood said. "She is a hard worker, and she just never gives up. She cares about her students, and I am honored that we have this opportunity."
Leave a Comment
Your donation will support the student journalists of Logansport High School. Your contribution will allow us to purchase equipment and cover our annual website hosting costs.
About the Contributors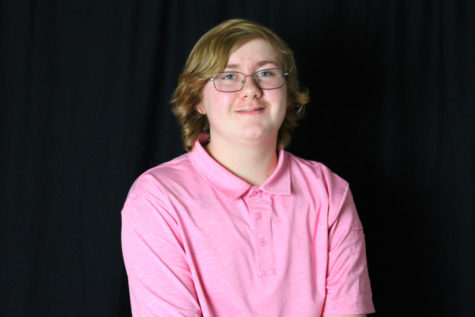 Benjamin Atkinson, Reporter
Benjamin Atkinson is a junior at LHS. He has been a reporter for Magpie for nearly a year, and some things he loves about Magpie are the people he works...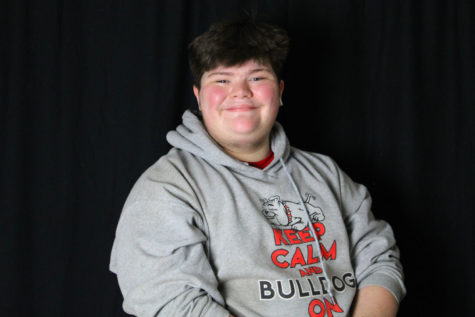 Jakson Combs, Assistant Podcast Editor
Sophomore Jakson Combs enjoys history, photography, and nature. Jakson plays three instruments: saxophone, piano, and guitar. He is in band class as well....