The New Non-Toxic Social Media App
Gas refers to gassing someone up, or complimenting them. Gas is an app that asks students to do just that by having them answer questions with prompts. These prompts can be submitted by other students. Students can then vote for students who they think best fit the prompt. If students receive a vote, they get a "flame" for being selected. 
For example, a girl from 11th grade voted for junior Vasan Nomany in response to the prompt, "This is their sign to ask me out."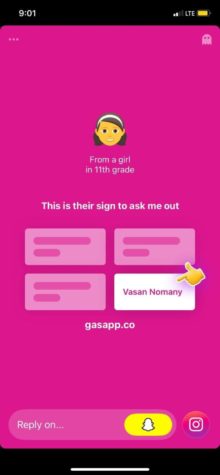 "I was like, 'Oh my god. I need to show Gretchen this,'" Nomany said, talking about his girlfriend, junior Gretchen Prifogle.  
Gas has become so popular that it has 1 million daily active users and is gaining 30,000 users per hour according to co-founder Nikita Bier on his Twitter page. It is also ranked number one on the IOS app store.
Gretchen Prifogle gives her perspective on Gas.
"I think the app was so attractive because you didn't know who was sending you the compliments," Prifogle said, "I liked the app because it gave me a chance to make people's days better if I didn't get a chance to talk to them that day."
 Sophomore Aden Waldron doesn't seem to like the app. 
"It probably gained popularity so fast because it succeeds YOLO and LMK, two anonymous Q&A apps associated with Snapchat," Waldron said.  "I do not like the Gas app. I feel like everyone overhypes it because a simple anonymous Q&A app is seen as popular enough to surpass TikTok's downloads in a very short time. All you do is vote on randomly generated polls."
To better understand the Gas App, Nomany explains the inner workings.
"Gas is an app where it pretty much just gives you 12 questions and four names to choose from. You can shuffle the names so you get others but only three times," Nomany said. "Then, it sends the person you choose a notification that says 'This person voted for you.'"
Junior Payton Mucker says that Gas got old fast within LHS. 
"In my opinion, it quickly lost popularity among my friends and the hype of Gas slowed down," Mucker said. "Honestly, it's not the best app, but it's definitely eye-catching and intriguing for people to download. So, with that, I can understand why it's so high on the app store."
Several problems have arisen from the app. Bier has used his Twitter account to combat alleged reports of human trafficking. 
"It's been a strange hoax to combat–since there is truly no way for the Gas app to be used for trafficking," Bier said on his Twitter page.  "We don't even support messaging or surface location anywhere."
Leave a Comment
Your donation will support the student journalists of Logansport High School. Your contribution will allow us to purchase equipment and cover our annual website hosting costs.
About the Contributors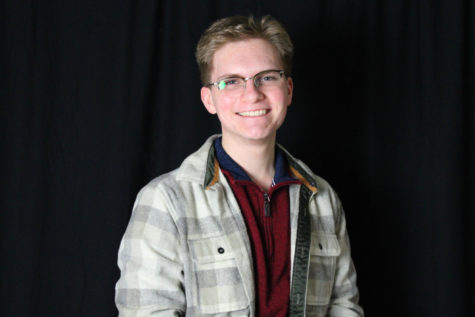 Justin Snay, News Section Editor
In his second year on staff, sophomore Justin Snay is the News Section Editor. He enjoys everyone on staff and wants to continue to learn and work with...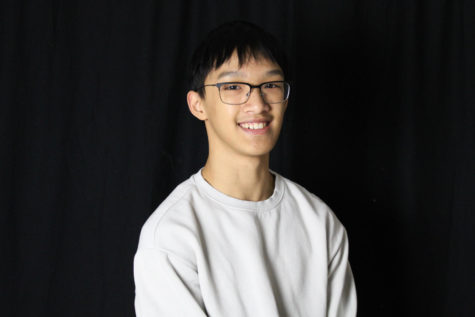 Vasan Nomany, Captions Editor
Junior Vasan Nomany is the Captions Editor and a photographer for the Magpie. This is Vasan's second year on the staff. Besides doing Magpie, he is also...