Future of Esports
When a person looks back on high school sports, he or she thinks of Friday night lights or early Saturday morning tournaments. With new times, comes new technology, and LHS has a new esports organization.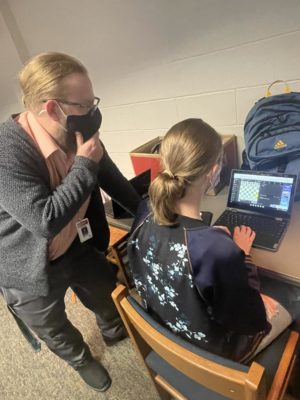 Last year was the first year for the new organization, and with COVID-19, everything was online for every category of video games. This year, they are headed in a new direction with matches in person, which is preferred by the whole team.
"Esports this year will be a whole different experience. I know that Mr. McCord is open to traveling to other schools for competitions. Going to different schools rather than playing online is a different environment," junior Nick Todd said.
With sports in high school, there is a status that people have to tell, which is not necessarily true. Whether it be football, basketball, or whatever they may play, there is a popular game version that is also played along with the sports.
"Having esports in high school allows for something different. Esports isn't like other sports; anyone can play, no matter what your status may be," Todd said
Students have to learn in sports and esports that sometimes when you lose you have to hold your head up high. A loss is a loss no matter if it is online or in person.
"Esports has taught me that it's ok to lose. It has also taught me to be respectful of my opponents," Todd said.
The hardest part for most people is actually showing up to tryouts. Some don't believe they are good enough but could end up being a top 5 player from the start. With esports it is very open, and it is not a rigorous tryout.
"It is very easy to join; all you need to do is fill out a form on Google, and anyone can join," Todd said.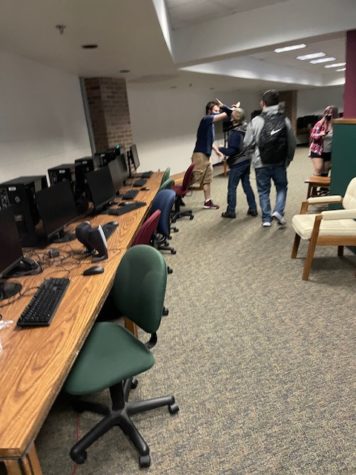 One of the main reasons people are playing sports is to get to the top and get to the professional league. Many students across the country do not have the money to attend, so they go with scholarships as their way out. Esports is also now offering students scholarships for their skill level at a specific video game. It's a great opportunity, not everyone has the physical gifts of many athletes.
"So, allowing kids to get scholarships is almost like evening out the playing field. It's a great thing they have done," Todd said.
A person could not walk in and play every video game due to their being a skill gap, just like a person cannot play every sport. There are different situational settings a person has to master within different games.
"The common thread of all esports practices is competition experience. In order to improve, you need to face off against real people. For example, in Chess, you must anticipate your opponent's strategy, and the more strategies you've seen, the better your predictions become. If you keep getting taken out early in Valorant, you'll need to hone your aim and reaction speed to be quicker than your opponent," McCord said.
Practicing in esports is harder than most would think. A player has to be on their feet at all times and locked in for upwards of an hour and a half for certain games like Valorant. Other games are fast paced and have quick mini-matches where players have to win a set, which is best 2 out of 3.
"Practice is for exercising fundamentals and game strategies. It is also essential due to the great amount of rapid decision-making that is required in competitive esports," coach David Packard said.
Like all other sports, students aren't just running around with no one to tame the students and help them keep their head in the game. A coach's role in high school esports is just as essential as in sports.
"Organizing online interactions can be tense, particularly when technical difficulties arise. However, overall, I think esports lends itself to flexibility, accessibility, and ease of access, which should be priorities in any student-centered extracurricular activity," McCord said.
With such a community as large as esports, it has come to be more accepted every year. Making it a growing industry with a lot of money and potential money to be made. Having industries form in just a matter of 5-10 years should make people wonder what will form with another decade of esports.
Leave a Comment
Your donation will support the student journalists of Logansport High School. Your contribution will allow us to purchase equipment and cover our annual website hosting costs.
About the Contributors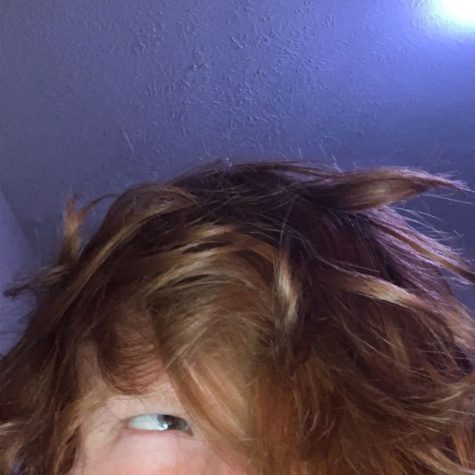 Chandler Achey, Reporter
Magpie has made this school year more enjoyable for me and most people in that class. Being able to write stories and let people read your pieces that...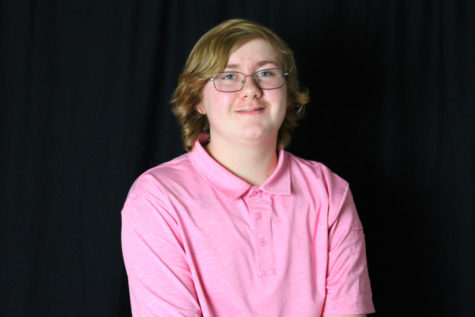 Benjamin Atkinson, Reporter
Benjamin Atkinson is a junior at LHS. He has been a reporter for Magpie for nearly a year, and some things he loves about Magpie are the people he works...