The Experiences of the Lilly Finalists
They were finally a senior at LHS. They had heard about something called the Lilly Scholarship and knew that it would help them. They wrote essays, chose a college, and filled out all of their personal information. After waiting for a while, they heard that the results would be sent out. They hurried home to get their letter. Finally, they got their results. They were a finalist. This was a cause for celebration. This year, the Logansport finalists are Gracie Kitchell, Halle VanCuren and Luna Tafolla.
"I found out about the scholarship from my mom and counselor," VanCuren said. "The scholarship has been given every year since 1998, so it's pretty well-known."
Created by the Eli Lilly Foundation, the Lilly Scholarship is a full-ride scholarship to any college in the state of Indiana. Of course, getting the scholarship has its own set of challenges.
"There is a personal essay, a statement of activities and then a personal statement of goals," Tafolla said. "After you submit those, you have to put the college that you want to go to and fill out your personal information, and there's your application. If you do become a finalist, they will set up an interview, and then get back to you in December."
The essays proved to be quite a struggle for some of the applicants.
"I had trouble finding inspiration for the application essay," Kitchell said. "But in the end, I was really proud of how it turned out. The day of the interview for finalists, I had to also be at a choir concert, which was a challenge trying to make it to both, but I made it just in time."
As with all scholarships, the Lilly Scholarship is a financial help. This leads some people to hope for a change in the way the finalists are picked.
"I wish Cass County would base their requirements for the application more towards the student's home income," Kitchell said. "If someone has the money to pay for college, but still wins the scholarship, that takes away from the students who work hard but don't have enough money to continue their education past high school."
That being said, becoming a finalist is something to celebrate.
"I was ecstatic when I found out that I was a finalist," VanCuren said. "I was also nervous because when you find out that you're a finalist, you find out your interview time, but it was all very exciting. I had heard that morning that notification letters were going to be in the mail that day, so the whole morning and afternoon, my mom and I were constantly checking the mail. Even if I don't win the scholarship, I'm very proud of myself for being a finalist."
Leave a Comment
Your donation will support the student journalists of Logansport High School. Your contribution will allow us to purchase equipment and cover our annual website hosting costs.
About the Contributors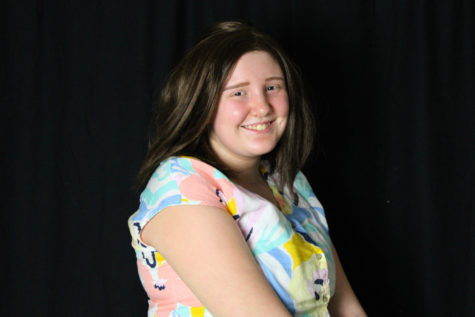 Veda Fagner, Reporter
Freshman Veda Fagner is a reporter for Magpie. She loves the atmosphere of the class and always looks forward to it. Outside of writing, she loves to read,...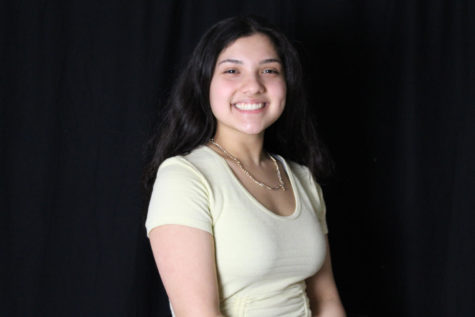 Jennifer Anaya-Serrano, Assistant Photo Editor
Sophomore Jennifer Anaya-Serrano has been a part of the Magpie staff ever since 2021. Starting off as a photographer and bettering her way to become Photo...