Mask On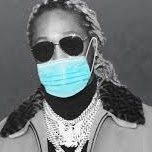 Since our return to school in early August, masks have been mandated on school grounds. Do students and teachers actually follow through with these rules?
A few students worry that their teachers aren't following rules to keep them and their students safe.
"Our teacher doesn't ever wipe down our desks. You should wipe down the desks [in this classroom] here more than in any other room," said an anonymous senior.
Some students insist that wearing a mask is incredibly important.
"We all have to wear masks, so why don't you?" senior Whitney Hoagland said after seeing another student not wearing a mask.
It is apparent that some students are willing to bend the rules for their own personal beliefs. While this may be the case, some students argue that masks aren't a requirement.
One problem students and teachers notice is how fast students take off their masks as they walk out of school. Some students walk out of the doors at 3:25pm and instantly take off their masks, despite being in large groups as they walk out to their cars.
"It's like they just don't care," freshman Jacob Hopper said.
There are even students who attend other Cass County schools that argue that there are times where wearing a mask in public shouldn't be required.
"If you're socially distanced and facing the back of someone's head, I feel you should have the privilege to take it off," said Pioneer High School sophomore Izzy Baker.
Another problem seen by high school students is the lack of mask-wearing at athletic events. It would seem that COVID goes home with the students at 3:25, but that is definitely not the case.
Senior Claire Kitchel is the Co-Captain on the LHS Volleyball Team and witnesses a lack of mask-wearing firsthand at her games.
"It makes me uncomfortable," Kitchel said.
Players in all sporting events notice a lack of mask wearing, and it affects them.
"I believe society today has a big problem with lacking empathy for those around them and make decisions based on their own personal gain," Kitchel said.
A lack of mask wearing can affect a player's confidence, and potentially disrupt the game being played. Wearing a mask should be everyone's duty, at all times of all school operations.
Wearing a mask is a topic highly debated amongst students and teachers, but the rules are the rules. Students should wear masks on school grounds, at athletic events, and everywhere else where masks are required.
Leave a Comment
Your donation will support the student journalists of Logansport High School. Your contribution will allow us to purchase equipment and cover our annual website hosting costs.
About the Contributor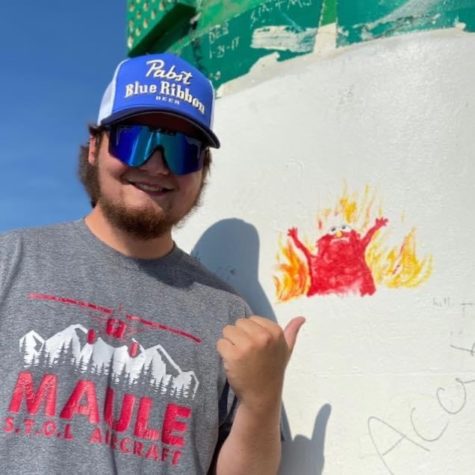 Ethan Hopper, Reporter
I find that writing for an audience helps me understand the world around me, especially the audience that I'm writing for. Magpie gives me the confidence...