Entrepreneurship Class Works to Help Single Mothers
Single motherhood is defined as a mother who does not have a husband or partner. Without a partner, this often leads to the mother having a very limited amount of help, support, and being more likely to face financial instability to raise her children.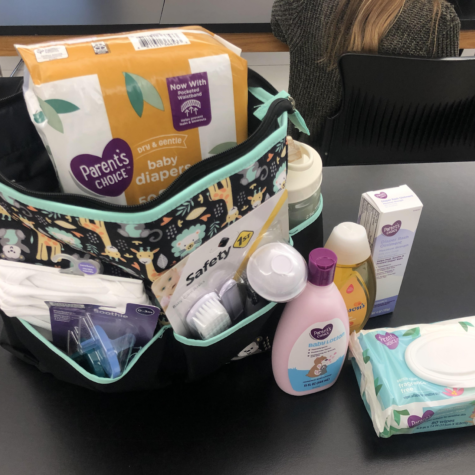 According to the CDC, in 2020, Indiana has the 16th highest percentage of babies born to unmarried mothers.
"There has been an increase in teen pregnancy within the last year. Typically, teen pregnancy coincides with single mothers. I feel the need for supporting young and single parents is high. Cass County is within the top 10 in the state of Indiana in infant mortality," Jade Herr, Director of Obstetrics at Logansport Memorial Hospital, said.
As students have begun to see this issue throughout their community, a Century Career Center class began to plan what they could do for these mothers and their babies.
"This was definitely a team effort amongst classmates. We were discussing digital citizenship skills in our Entrepreneurship class with Mr. Lange when he proposed doing something for the community with the assets we gathered. We all brainstormed about problems within our community and where we want to take this project. We did extensive research about the community until we narrowed in on helping single parents while utilizing online platforms," senior Kali Ditto said.
With Logansport having a significant amount of single parents, the class thought this would be a great focus point for the project.
"In Logansport, more than twenty percent of people are single parents. This makes up an incredible chunk of the population, and some of us have even grown up with single parents that have struggled. Overall, we just felt that this demographic was one that needed assistance right now. Along with this, we narrowed down our selection even further by deciding on helping single but new mothers, as in people who just had a baby. To specify, it doesn't have to be only for people who just became parents, but also for 'repeat' parents with a newborn," Ditto said.
The goal of this program is to help get the family started off on the right foot when leaving the hospital.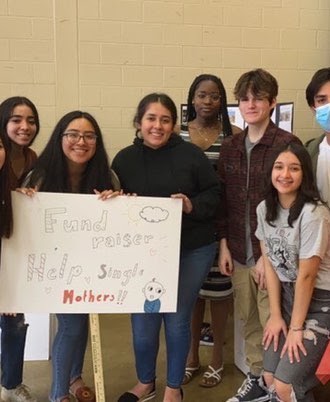 "Our Connect2Care program can help support them for up to a year. Continued support for the mother and newborn helps provide them with the resources to be successful and hopefully will reduce our infant mortality rates. Our goal is to ensure every newborn sees their first birthday," Herr said.
A huge challenge that single parents face is being financially stable. A way that the class came up with helping mothers in that situation is by making a basket full of products to help them get a head start.
"We include a variety of products that are necessary for a newborn in our baskets. Some of the aforementioned supplies include diapers, baby wipes, baby shampoo, lotion, Desitin, pacifiers, etc. Because children are costly, assisting these women makes a huge difference. Although this is a fast project, we aim to pass it on to future students with creative entrepreneurial ideas, and it has the potential to go much further," junior Jasmine Diaz said.
Since this project is focusing on an issue outside of the school, there was a lot that had to be done to make sure it ran smoothly.
"Starting the fundraising was a little nerve-wracking," Diaz said, "We weren't sure how far it would go. We were so eager and full of ideas that we filled the whiteboard with our wonderful schemes and set a budget for each basket as well as a financial objective for our concept. We decided to separate into groups after finalizing all of the minor details. There was a group for social media, financing, pitching, and basket development. Each of our groups actively worked to make our concept a success. The basket group was brainstorming what to add in the diaper bags and what the hospital, sadly, does not provide expectant moms. Every penny we spent and gained was funneled via the finance team. This resulted in a more realistic budget. The social media team was smaller, but they accomplished a great deal. They made a TikTok account in order to attract some followers and had the photos taken for the GoFundMe page."
Another important group that made sure the fundraiser ran smoothly was the pitch group. In order to go ahead and do this project, the class had to get approval by many different people, including Logansport Memorial Hospital President and CEO Perry Gay.
"The pitch group, of which I was a member, was in charge of developing a presentation to convey the idea to Mr. Jones, Perry Gay, and Mrs. Starkey. We sent emails to firms that could be willing to give and to staff proposing our proposal. We immediately set to work after receiving Mrs. Starkey's approval and Perry Gay's feedback, as we were on a tight deadline. I am a member of the Future Leaders group and have an officer position. I presented the proposal to our club, and we were able to secure some funding from our previous fundraisers. To be honest, there are a lot of people involved. We have staff on our side, Mr. Lange working diligently to see this through, and help from all corners. This was a project that we started and had to complete in three weeks," Diaz said.
For any kind of fundraiser to be successful, it is important to get the word out.
"In regards to getting the word out, we have utilized our digital citizenship skills by creating Facebook posts, publishing TikToks, sharing the information on our Snapchat and Instagram stories, and have sent emails to multiple businesses all across Logansport. The community sharing these posts and the GoFundMe link has helped us tremendously and has shown us the power of social media," Dito said.
After getting approval, the class found many ways to make money for the baskets.
"As mentioned, we created a GoFundMe to take straight donations, which has really taken off," Dito said, "As of class this morning (May 6), we have over $700 in just these donations. Our goal for the page is also set at $2,500, which is planned to close at the end of next week. Along with that, we have sold things like drinks, donuts, cookies, etc. during events like the Multicultural Festival and during passing periods at the entrance of the Career Center. We are also selling candy and a nice note to send to the teacher of your choice. This purchase will then allow you to vote for a teacher that has volunteered for another event we are having, which is to either duck-tape chosen teacher to the wall or pie them in the face. We felt that these are fun and exciting things for everyone at LHS to get involved with while still putting the proceeds to our incredible cause."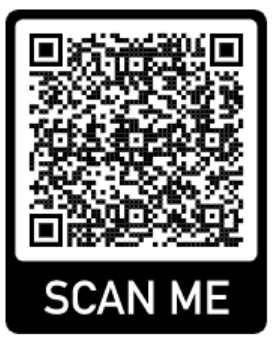 As the fundraiser has been going on for a few weeks, there are many people to thank for the success.
"The only other thing I would like to add is how thankful we are. We are so grateful for groups like the Magpie, the staff, the students, and just the community of Logansport as a whole. If it wasn't for you all wanting to release an article for us, the staff contributing with donations and sharing all of our posts, and students participating in ways like buying our snacks and sharing the posts, as well, we wouldn't be anywhere as successful as we already are. We
aren't even halfway finished and are already so far along with reaching our goal. As a class, we are ecstatic at what has been accomplished so far and are so positive for the future ahead with this project, all because of this phenomenal community. Our hope is that we can continue this project every year for the other Entrepreneurship classes to come," Ditto said.
Leave a Comment
Your donation will support the student journalists of Logansport High School. Your contribution will allow us to purchase equipment and cover our annual website hosting costs.
About the Contributor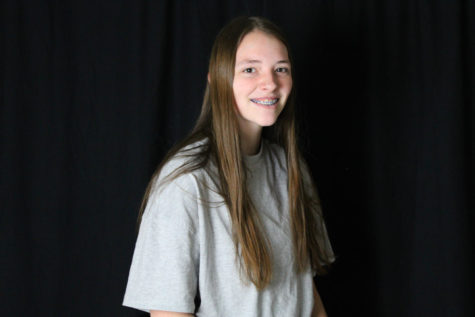 Kylee Langley, Editor-in-Chief
Kylee Langley is a junior and the Editor-in-Chief of Magpie. She has been on the staff for three years and has previously been the section editor for Arts...