Revolution Community Church Creates New Student-Focused Night
Revolution Church held its first student night on Nov. 6th and its second one on Dec. 4. The goals were to encourage students from grades 6th through 12th to love God, live differently, and lead the way.
"It's a really fun atmosphere. There is so much work and intentionality that goes behind designing everything to make it a safe welcoming environment," English teacher Grace Scott said. "I think it's a safe place where students can go have fun and learn more about what Jesus is all about, just have a good time with all their friends and grow their faith."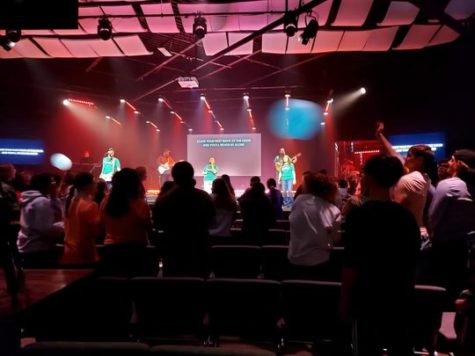 The church is a place for any student to come. Some students may not believe in the same things, but everyone is welcome.
"I really would recommend coming to any student, if you want to have fun, laugh with your friends, have some good food, and just have a good time," Scott said.
For some students, this was their first time, whereas others have gone for years like sophomore Emma Brown, who has been coming to Revolution with her family for around seven years.
"I started coming here when I got with my girlfriend," sophomore Tate Strong said.
"I like the music and the vibe."
When looking around the room, there were students from different schools. Some of them were student-athletes that people see on the field or court, students that belong to the clubs, teachers, and staff members. There will be people that attendees have never met, and it can be a great way to make new friends.
"I love everything about the student night, and I was so excited to see so many familiar faces, my students, and then it has been so cool to on Sunday mornings seeing that they brought their families," Scott said. "I have had this dream for a long time that we would have something specific for the youth of our community. I see a tremendous need for it here just in my student's mental health, and I know when I was a teenager how much it helped to have my faith to rely on. I think that it is important that the young generation has that foundation."
The student nights are run by students who help lead. They have adults up there with them, but they are able to have some freedom as well. Sophomore Ashanta Curry lead the first service, and she lead the second one with help from sophomore Emilia Rozzi.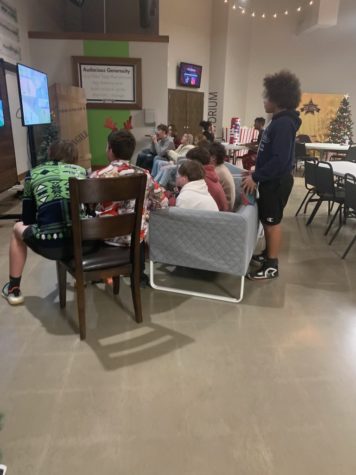 "I love that Emilia Rozzi volunteered to be a part of it and hosting," Curry said. "One of my favorite parts of hosting is the skits and getting to see everyone be engaged and smile and laugh. I hope that maybe one day we will get the whole room filled and have a lot more interaction. That more people will get comfortable coming up on stage with me so that it isn't just the same people over and over again."
The first night had over 50 students, and they hope to continue growing numbers as it continues. As it gets a larger number of people involved, Revolution wants to be able to meet more often than once a month.
"It's a good group of people. So, before the new pastor was here, there were only around ten people who came, so I feel now we have a good amount of people," Brown said. "I feel the bigger group of kids that we get and the more people involved, it will help us to do more stuff."
The next student night is going to be held on Jan. 8, 2023, from 6 to 8 p.m. There will be food, drinks, games, prizes, music, and more.
"We would like all students to check out the student night regardless of what they believe," lead pastor Nathan Pelehowski said. "You don't have to have a certain belief or be a certain gender. You don't have to believe in certain things. You can come here, and you will be welcomed. We will teach church stuff because we are a church, but this is a place for all students regardless of that. You don't have to believe anything we do. We just want you to be able to come here and be yourself and have fun."
Leave a Comment
Your donation will support the student journalists of Logansport High School. Your contribution will allow us to purchase equipment and cover our annual website hosting costs.
About the Contributor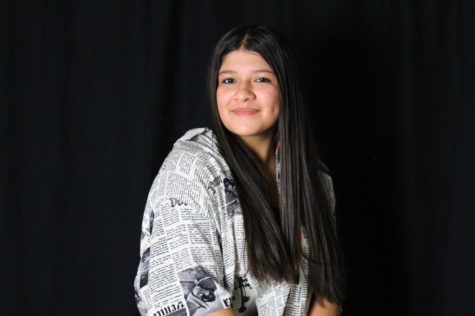 Reyna Hernandez, Photographer
Freshman Reyna Hernandez is a new Magpie staff member. She is a photographer, but also enjoys helping with social media and writing about events happening...