Preparation for the Upcoming Lunar New Year
As the date gets closer and closer, the Chinese Club is hard at work preparing for the Lunar New Year, January 27, 2023. 
"First, we ordered some Asian snacks with lucky bags, accessories, and stationeries for the New Year vendor's part," Chinese teacher Yi-Chun Lin said. "Second, we applied for some grants from Indian Language Roadmap, IU East Asian Studies Center, MAC Grants, and LHS Alumni Foundation. Third, we have been recruiting performance players like dancers, singers, and musical instrument players. We practice in room E215 daily until the event date. Fourth, we have invited the Culinary Club, Dance Club, choir, and other clubs to join our celebration. Fifth, we will engage more parents and community members to join us." 
One can anticipate many exciting events and intriguing vendors during the Lunar New Year celebration.
"Asian food and vendors and talented performers can be expected at the Lunar New Year celebration night," Lin said. "Asian snacks, free with LCSC ID, Lunar New Year canvas bag, Chinese knots, traditional fans, Asian style coin bags, rabbit style necklaces, bracelets, Asian style bookmarks, mini red lanterns, styled cute pens, cute keychains, rabbit year dolls, Asian style, and Rabbit style earrings, etc."
Lin continued to explain her favorite parts of the Lunar New Year.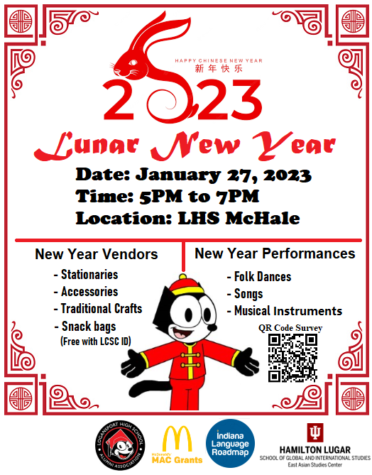 "I'm always looking forward to the food part, and after family members all finish their food at the dinner table, red envelopes, with money inside, will be distributed from the elders to the younger kids," Lin said. "I enjoy the gathering and reunion of the family members and the unification of the whole community."
Students have been hard at work learning about their events. Freshmen Nathalia Hernandez is one of the students who are going to be performing in the Lunar New Year event.
"For the Lunar New Year Festival that is hosted by the Chinese Club, I will be performing a song on the ErHu," Hernandez said. "I will be performing a duet with Dragon. In preparation, I have been arriving at school early and heading straight to Mrs. Guan's classroom to practice the instrument and helping out with preparations from time to time."
The Lunar New Year as a whole has a lot of cultural significance in many Asian countries.
"The festival signals the beginning of spring and the start of a new year according to the lunar calendar," Lin said. "Lunar New Year to us is like Christmas to you. It's the holiday where the family and friends will have some break time to spend with each other."
Lin Lao Shi continued.
"This is a big event for all the community members who celebrate the Lunar New Year, which will improve the building of the diversity, equality, and inclusion global community in Cass County."
Leave a Comment
Your donation will support the student journalists of Logansport High School. Your contribution will allow us to purchase equipment and cover our annual website hosting costs.
About the Contributors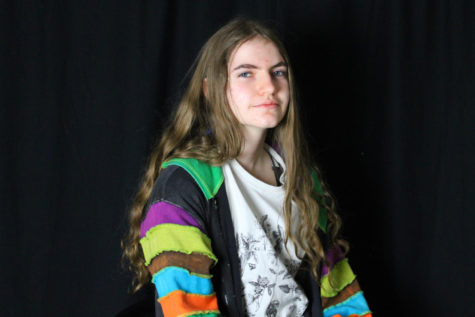 Maddison Sell, Reporter
Freshman Maddison Sell (all pronouns) is a reporter and a member of the class of 2026. She joined Magpie their freshman year (2022-23). One of his favorite...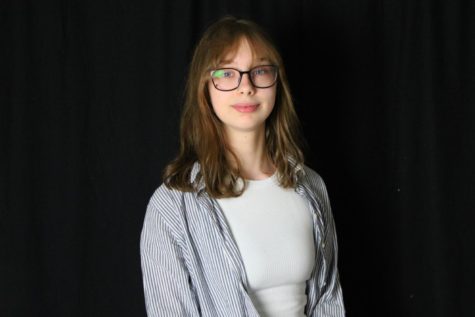 Erin Williams, Photographer
Freshman Erin Williams is a member of the Class of 2026 and serves as a photographer on the Magpie staff. She joined the staff in the 2022-2023 school...