The Meaning Behind Handprints for Seniors
A Spanish translation of this article is available as "el significado de huellas de manos para los Estudiantes Graduantes."
In 2011, the LHS community began a tradition that each year seniors leave a handprint after graduation and have an artistic design about what happened that year. This handprint wall is a place for seniors to leave their handprint, a sense of accomplishment.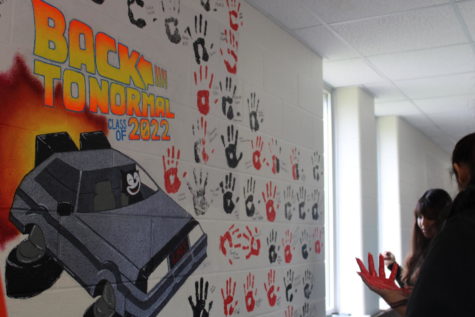 "When designing the handprint wall, I got some insight from several of our seniors, asking them what exactly happened this year that made it special. We all thought, 'Well, to be honest, nothing. Nothing happened this year. It almost feels normal.' After combating the pandemic, hybrid, mask mandates, etc., this year has felt the most normal since 2019," senior Katelyn Tu'itavuki said.
However, Tuitavuki was the only student who submitted a design.
"Unfortunately, I was the only senior to submit a handprint wall design this year. It was completely different from the one currently on the wall. Mrs. Werner, Lily Walthery, and I brainstormed and ended up with 'Back to Normal,'" Tu'itavuki said.
COVID-19 is no longer affecting schools like two years ago now. Daily school life is back to normal.
"The mural is located on the sky bridge, and it happens to be the busiest area of ​​school. While painting, I inadvertently eavesdropped on numerous conversations. Students rush to class, catch up with their friends, or hold hands with their lovers. It reminded me of how things were before Covid-19. It's finally starting to fade, and everyone seems so caught up in their own lives and themselves that they forget what's happened these past two years. I think it is finally time for us to move on and get on with our lives, preparing ourselves for the many trials and tribulations that are sure to come our way," Tu'itavuki said.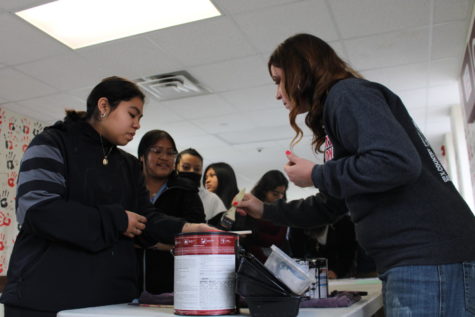 Senior Magdalena Miguel said that she is the first child in her family to graduate from LHS.
"The handprint is very important to me because I will be the first child in my family to graduate in Logansport High school and in the U.S for the first time. It means a lot to me because I studied and worked and never gave up. I love the design. It's very impressive. I like the colors and the patterns." Miguel said.
Handprints are memories for seniors.
"For me, putting the handprint on the wall means a memory for the class of 2022, and it also means the four years that I have been in the LHS school with a good education. I also think it's great because that way other years will see handprints of us. Also, seeing them motivates us to graduate. It is important for every student, because of the motivation they have and the purpose of graduating," senior Jessica Ruby said.
The meaning of 'Back to Normal' for students graduating this year.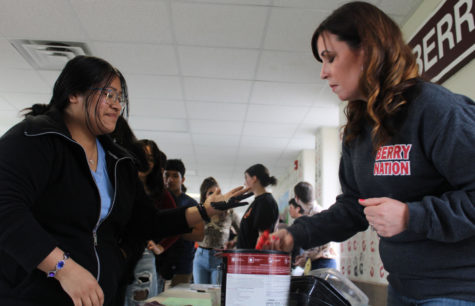 "I like the design, and it is unique in itself. When I saw the design and the words 'Back to normal,' I thought to myself that the last two years went by fast and how this year slowly started to get back to normal and how there is no mask mandate and the last two years were hectic. But, also the handprint for me means that I have completed my four years of high school, and I am finally ready to graduate. I like the design and it stands out, when I see the design, for me, it means a lot because in my opinion. It has no representation, but the words back to normal mean that in recent years everything has been gradually returning to normal. I know it's a reference to a movie, but I don't really have an opinion on it but it may be important to others. I just want to tell freshmen that school years go by quickly and just live in the moment and do your best in school and achieve your goals in life," senior Maria Juan said.
Senior Daniela Nunez said that she finally accomplished something that she has been dreaming of.
"The design of the handprint wall means that I have made it through my high school years successfully. I think that it's an amazing experience to have been able to come all this way and have my own handprint on the wall as a recognition for my hard work. I really liked the design because we will get to experience our graduation with no more masks and be able to bring all our family. It's important to me because I'm proud that I finally have my 'mark' on the wall. It also means that I have finally accomplished something that I have dreamed of, and I'm thankful for all my hard work. When I see the design it represents to me how the four years of high school were difficult because it was very challenging through these four years, but this is a recognition that not only I made it, but all of my fellow classmates have as well, and the meaning behind the handprint and the design is both the dedication and effort we have all done throughout the years," Nunez said.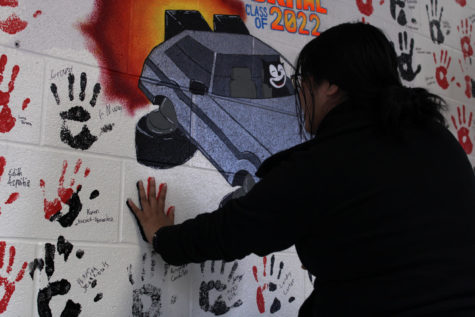 In conclusion, Class of 2022 says goodbye to LHS.
"I would like to say thank you to Mrs. Myers (English 12 teacher) and Mrs. Lin (Chinese teacher) for being amazing teachers throughout my experience in high school. I am very thankful for them because they guided me in the right pathway. Both of these teachers have amazing personalities, and they are an inspiration to me. Class of 2022 is about to graduate, and I'm sure we are all anticipating our graduation, but it's sad to say goodbye to all the staff at LHS who have helped us become brighter for our future.
Thank you staff and Mr. Jones for your dedication and hard work. We will remember you," Nunez said.
Leave a Comment
Your donation will support the student journalists of Logansport High School. Your contribution will allow us to purchase equipment and cover our annual website hosting costs.
About the Contributors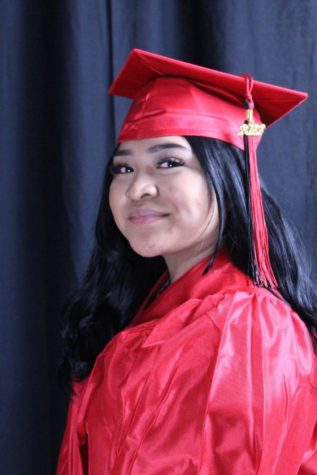 Rosalinda Marcos, Sports Section Editor
Being on the Magpie staff has helped me a lot. I cannot begin to describe the immense impact my three years as a staff member have had on me. So many life...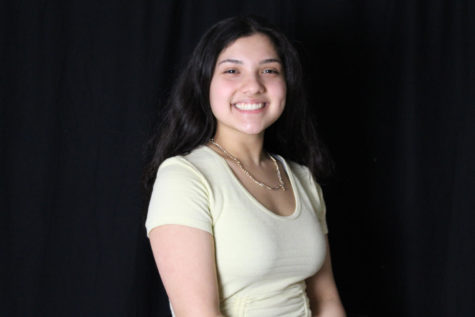 Jennifer Anaya-Serrano, Assistant Photo Editor
Sophomore Jennifer Anaya-Serrano has been a part of the Magpie staff ever since 2021. Starting off as a photographer and bettering her way to become Photo...