Juan Perez's Record-Breaking Career
Juan Perez is just an ordinary Logansport High School student, but when he steps on the soccer pitch all of that changes.
He is one of the most versatile and dangerous strikers in Indiana. He led the state in goal scoring this year and managed to break the career goal scoring record at LHS. He also climbed the ranks to fourth all-time goals in the state.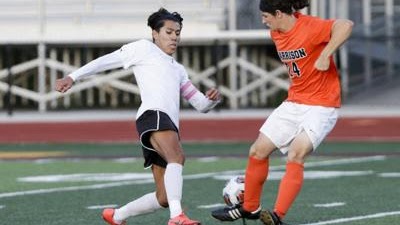 "Juan broke a 25-year-old scoring record for LHS by scoring 112 career goals. We are very proud of Juan. He has worked very hard to become a very good soccer player. Him setting a new record for a program that has existed for three decades is very significant. I think it speaks volumes to the talent level that is produced at LHS, not just by Juan but by his teammates as well," Athletic Director Brian Strong said.
112 goals, let that sink in. Juan was scoring almost every game with one or two goals at least. Some games he would score five goals or more, that does not happen on a regular basis in soccer. To accomplish all of this, Juan had to put in an unparalleled amount of effort, sacrificing hours upon hours to develop his craft.
"I would show up early to practice to work on my finishing because I knew if I couldn't convert the chances I got in games, I wouldn't have gotten anywhere near the school record," senior Juan Perez said.
"In the off season, Juan plays for the Indy Fire ECNL team. They practice two days a week and sometimes three. An hour and ten minute drive one way and a 6 year commitment to the program. That is a lot of dedicated work, and few players have that drive," said Varsity Head Coach Mike Turner.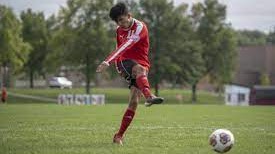 Every practice and every game, Juan was not only striving to make himself better but the team better, too. He lived to be on the pitch, and the competitive spirit inside of him was fuel to his motor that kept pushing him past everyone else.
"Varsity practice started at 5:00 and Juan always came up right after school. He would join in on some of the keeper drills to work on his speed and specific finishing on the ground and bending shots. This would help our keepers get in good practice against one of the better strikers they will see," said Turner
The rate at which Juan was working did come with a price. At times the sport could be very taxing on his body and on his mind.
"I had a lot of stress coming into the season, knowing that I had a chance to beat the school record, but as the season went on, it all just went away. I think that's the main reason why I was able to beat the school record," Perez said.
What Juan accomplished in four years is no small feat, only three other people in the history of Indiana were able to score more goals than him. This goes to show that the Logansport Soccer Program is formidable and that it will hopefully continue to push out more players of Juan Perez's caliber.
"Setting the record is huge for our program. It is not just Juan's record it was a team effort. Ever changing every year, a lot of moving parts, those parts are what make up the team each year. Juan's success is shared by all and he respects that. Future players will see his record and his success knowing that it came from our system of play and hard work," Turner said.
Not only should the record mean a lot to the soccer program and the school in general, it should mean the most to the man who accomplished it.
"It means a lot to me because I wanted to leave this high school knowing that I accomplished something in my soccer career," Perez said.
This is not the end to Juan Perez's career. He will continue to play soccer at Holy Cross College, where he will most certainly continue to score more and more goals.
Leave a Comment
Your donation will support the student journalists of Logansport High School. Your contribution will allow us to purchase equipment and cover our annual website hosting costs.
About the Contributor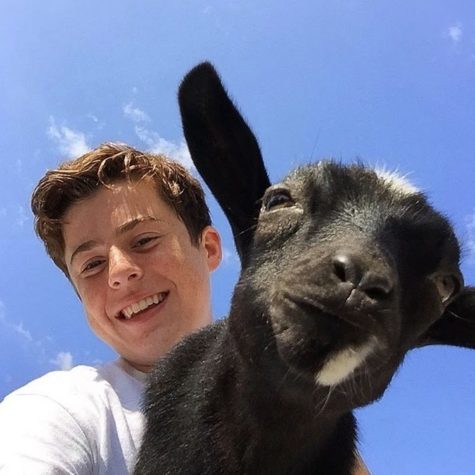 Sam Dexter, Reporter
Being on the Magpie for four years has helped me put my voice and the voice of other students out for the rest of the school to hear. Each and every piece...