Winter Concerns
The winter brings people many new things to think about. Holidays being around the corner, bundling up to try and cope with one's weakness to the cold, and making sure you have enough time to heat your cars in the morning. But what concerns do students at LHS have for the winter?
For many, this can be a time where driving is scarier than ever. With roads destined to become icy and filled with snow, this worries many student drivers at LHS.
"Seeing as I almost wrecked the other night coming home from work, I'm very concerned because half the high school doesn't know how to drive. High schoolers like to go fast, and there's black ice. Odds are they'll lose control of their cars," senior Sarah Bodemuller said.
As students start to experience the cold weather, it makes one think if students will become more cautious about their time on the road.
"I think people will be careful once they realize they are not invincible. I know it took almost sliding off the road for me to take driving in colder weather seriously," senior Katie Ashbaugh said.
Others however do not have the same faith in student drivers.
"Students will not be more careful this time of year. I know that when 3:25 hits, everyone is speeding out of that lot over 20 mph. I think I'll just retire my car for the season," an anonymous sophomore said.
Aside from the nervous thoughts about driving, there's also COVID-19 concerns rising among students and questioning whether students will be safer during these times.
Will COVID be worse during the winter and flu season?
"Unfortunately, I think so. The U.S. has reached near 14 million cases, but even so, a lot of kids around LHS have created an environment that promotes not wearing masks properly, or the idea that it isn't a big deal at all," junior Evan Gay said.
Many students believe that cases in the school will simply just continue to rise.
"Winter already brings contagious colds and flus, but now we have COVID to worry about. The virus will spread easier during winter months, and our cases are already at the highest point they've been. It will also be hard to decipher whether it's a cold or a virus, so testing is even more vital," an anonymous sophomore said.
As many new concerns rise during the winter months, one can only wish the best for LHS students. Aside from that, a hope is that the students themselves will also do their part in making this season less of a pain for everyone else as well.
Leave a Comment
Your donation will support the student journalists of Logansport High School. Your contribution will allow us to purchase equipment and cover our annual website hosting costs.
About the Contributor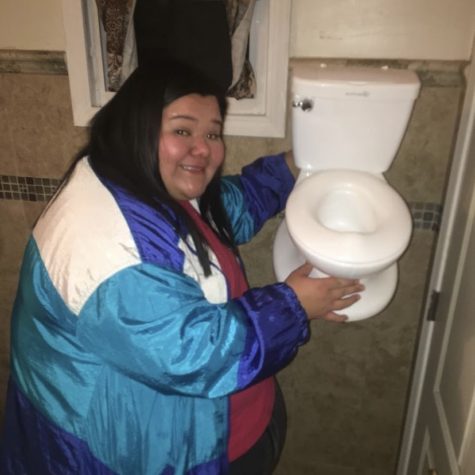 Lesley Alcala, Reporter
Being on the Magpie staff has helped me in more ways than I thought it could. It has benefited my social skills and has helped expand my creativity. I...