Profile: 10 Questions Vogue Style with Basketball Coaches Sherron Wilkerson and Chris Keisling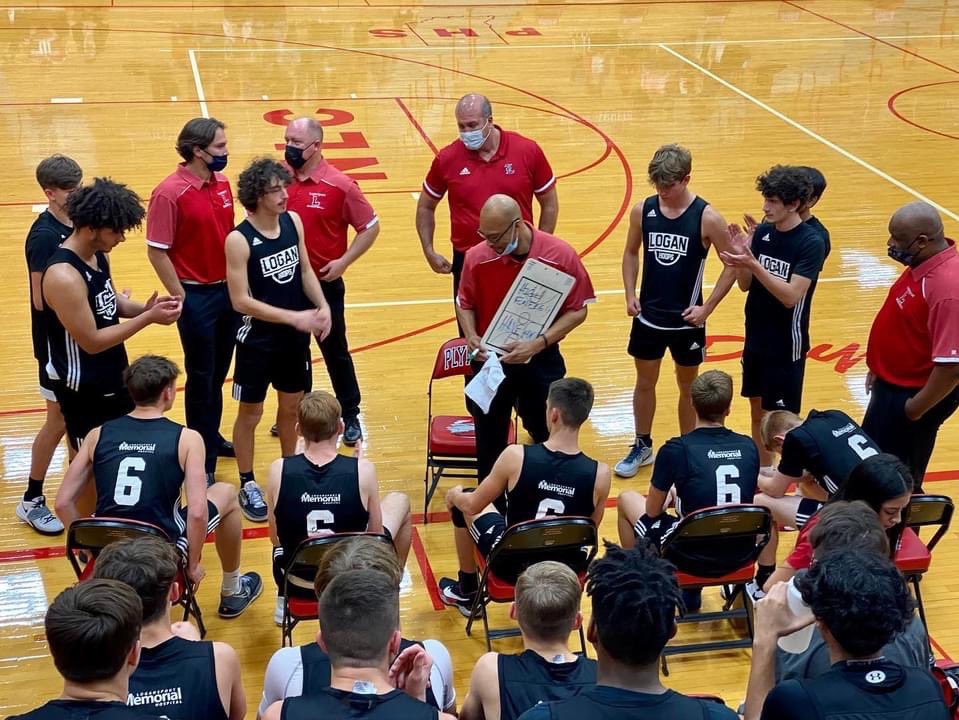 Sherron Wilkerson
Sherron Wilkerson is the new boys' basketball coach at LHS. He has not only coached but has played at many different levels, including professionally. Being from Indiana himself, he led Jeffersonville to a state championship and then later played at Indiana University for coach Bob Knight. During his years playing in high school, he was originally named Mr. Basketball in 1993 and a McDonald's All-American.
How long have you been coaching?
I have been coaching for 23 years at every level of basketball with the exception of the NBA. I started coaching at the 5th-grade level. From there, I moved up to the middle school-aged student-athletes. I had several coaching stops at the high school level, junior college level, NAIA college level, and I have also spent three years at the Division I level. I have coaching experience at every level of basketball, including professionally.
How was your basketball career before coaching?
I got cut from the team my 8th-grade year, which motivated me beyond belief. I lost 9 games in 3 years of playing varsity basketball. I won 3 Sectional Championships, 3 Regional Championships, 2 Semi-State Championships, and played in the State Finals two years in a row, getting beat in the semi-finals by Richmond in 1992 and beating Ben Davis for the State Championship in 1993. I was Mr. Basketball and a McDonald's All-American. I attended Indiana University and played 3 years for Coach Bobby Knight. I then played in Europe for almost 10 years, making stops in Sweden, Germany, Russia, Turkey, Brazil, Italy, and Israel.
Who is your favorite basketball player/team? Why?
My favorite basketball player is Michael Jordan, and my favorite team would be the Chicago Bulls because of Michael Jordan. He is my favorite player because of his discipline, work ethic, commitment, and he did not accept losing.
Do you have any other hobbies or things that you enjoy doing?
I love golf, and I read a lot of theology in my off time. I am a total introvert and love my personal time.
What is a surprising fact or detail that most people don't know about you?
I am an empath that truly cares about people and their well-being.
Are there any specific basketball memories that stick out to you the most?
My basketball memories are mostly about my failures. There is not much to be learned from successes; however, our failures teach us lessons that successes can't match.
What is the most difficult part about coaching?
The most difficult part of coaching is parents. In this life, there is only one relationship that is truly unconditional, and that is parent and child, and most parents do not hold their own child to the same standards as they hold others.
Are there any coaches that have influenced your coaching style?
My high school coach Mike Broughton (who is the current Indiana All-Star Director) provided a foundation for me that I still use to this day. Bobby Knight built upon that foundation, which I continue to lean upon as we speak. I was able to spend some personal time with Rick Pitino and truly value the way he teaches the game. Coach Izzo at Michigan State is one of the best leaders in all of sports. There are many more, but these are the coaches who have made an impact in my personal and professional development.
What advice would you give to young athletes today?
Maximize your opportunity to get a free education at the collegiate level.
What do you hope to bring to your players this basketball season?
Love and the joy of playing basketball again together as one unit.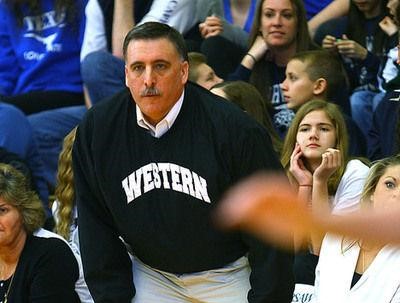 Chris Keisling
Chris Keisling is the new girls' varsity basketball coach at LHS. Before coaching, he was principal of Rochester High School, taught and coached basketball at Lewis Cass Schools, coached varsity girls' basketball at Western High School, was assistant principal at North Miami Middle/Senior High School, and was a teacher/boys' basketball coach at Northfield High School in Wabash. Needless to say, he has a lot of experience.
How long have you been coaching?
Thirty-five years, I was a varsity boys coach at Tri- County High School and Northfield High School and a varsity girls coach at Western High School. I've had all levels of boys and girls over the years.
What made you decide to coach basketball?
I loved the game when I played, and I had family growing up that coached, which grew my interest.
How was your experience with basketball before coaching?
Yes, I played high school basketball at North Miami.
What is a surprising fact or detail that most people don't know about you?
Tough one – hmmmm.
Are you married/do you have any kids?
Yes, I'm married to Karen (her maiden name is Dixon). We have 4 children. Three are married, 2 grandchildren, and a grandchild on the way.
Do you have any other hobbies or things that you enjoy doing?
I enjoy woodworking, fishing, and hanging out with family and friends.
What do you think the most rewarding part of being a coach is?
The relationships that are built and watching athletes and teams improve, the challenge of building a winning program and seeing your athletes move on in life and become successful adults.
How do you keep your team motivated?
I believe you do it through accountability and positive encouragement.
What advice would you give to young athletes today?
Do what you enjoy doing, whether it is basketball or another sport, and give it your best effort, and have fun while doing it.
What do you hope to bring to your players this basketball season?
A positive winning attitude that carries throughout the season, and a team that is ready to win the sectional.
Leave a Comment
Your donation will support the student journalists of Logansport High School. Your contribution will allow us to purchase equipment and cover our annual website hosting costs.
About the Contributor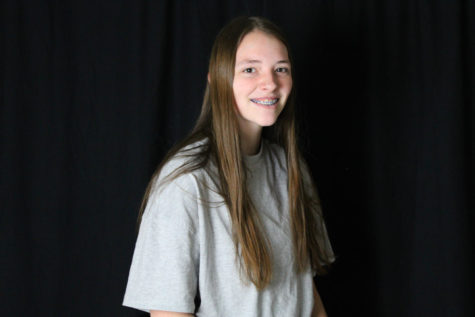 Kylee Langley, Editor-in-Chief
Kylee Langley is a junior and the Editor-in-Chief of Magpie. She has been on the staff for three years and has previously been the section editor for Arts...