Celebrating the New Year with the Chinese Club
Chinese New Year, otherwise known as Lunar New Year, is a festival that celebrates the beginning of a new year based on the lunisolar calendar. For comparison, places like the United States use the Gregorian calendar. 
Lunar New Year is about welcoming the new and the good while removing the bad and the old according to Royal Museums.
Chinese New Year is an important holiday for many families. It's a week where families can reunite and have a fun time whilst celebrating traditions. Some of these traditions include offerings to ancestors, watching lanterns, and watching lion and dragon dances.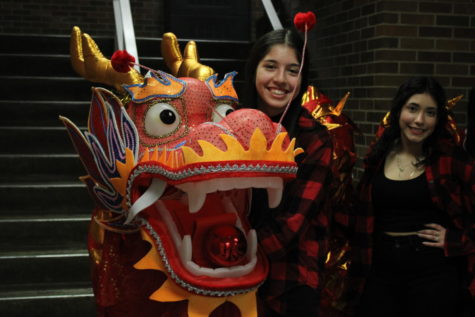 Chinese teacher Guan Laoshi holds this celebration close to her, similar to the way Americans celebrate Christmas and other holidays.
"It is the combination of Christmas, Thanksgiving, and Easter in China and other East Asian countries that celebrate the Lunar New Year," Guan said.
A significant role in celebrating Lunar New Year is by celebrating one of the twelve animals of the zodiac. The year 2023 will be celebrating the Year of the Rabbit. It is said in legend that people born under this zodiac sign are quick-minded and vigilant.
The rabbit is said to be the luckiest animal out of the twelve, so it represents longevity, peace, and prosperity in Chinese culture. According to the Five Chinese Elements, this year's rabbit is a Water-Rabbit. Personalities are altered depending on what element a person is born with. The Water-Rabbit appears every 60 years.
This year's Lunar New Year began the celebration on Jan. 22. The dates change every year because the lunisolar calendar is typically 21-51 days behind the Gregorian calendar. Chinese people will have a week off from work to begin the public holiday.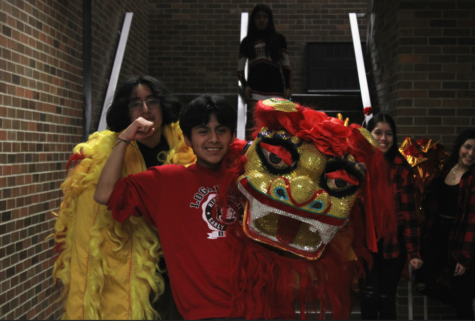 With the Lunar New Year Festival celebration coming up at LHS on Jan. 27, members of the Chinese Club express their excitement for the occasion. Sophomore Kiara DeInnoentes, looks forward to the red envelopes, or 红包 (hong bao) that are usually given to the younger generations by the older generations.
"I love the red envelopes and love just being able to interact with people more often," DeInnoncentes said. "It's kind of like a gathering season to me."
Chinese teacher Lin Laoshi celebrates the Lunar New Year by going out to eat at authentic Chinese restaurants with family while wearing red for good luck.
"I always go to a more authentic Chinese restaurant to have a small 'feast' for my family and wear something red to get some good luck," Lin said.
The Chinese Club will be having a Lunar New Year Festival on Jan. 27 from 5 p.m.-7 p.m. in McHale PAC. Tickets will be sold during all lunch periods for $2.00. There will be a wide variety of vendors and performances like poems and dances.
View Comments(1)
Your donation will support the student journalists of Logansport High School. Your contribution will allow us to purchase equipment and cover our annual website hosting costs.
About the Contributor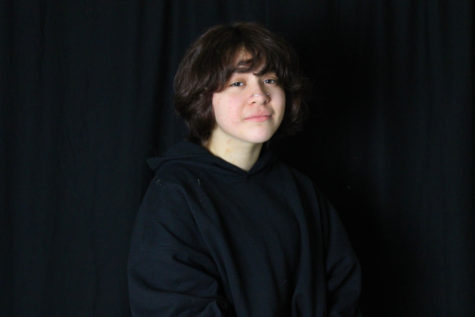 Dominique Zamora-Arias, Photographer
It's freshman Dominique Zamora-Arias's first year on Magpie. They like to write sometimes. Dominique likes to listen to music and hang out with friends....