The Story of Damar Hamlin
A terrifying accident in sports history happened at Paycor Stadium on Jan. 2 during a Monday Night Football game between the Buffalo Bills and Cincinnati Bengals. Bills safety Damar Hamlin was running downhill to make a tackle when Bengals wide receiver Tee Higgins lowered his helmet directly into Hamlin's chest. 
"I remember watching the game, and it looked like a common play on both sides of the ball," senior Grayson Long said. "It was a hard hit and a hard fall to the ground, but you see that in football all the time. I was completely shell shocked when I witnessed Damar stand up and fall straight on his back." 
Hamlin was not getting up on his own, and watchers could hear the commentators, fans, and the whole stadium go dead silent. 
"After seeing the replay of what happened, my instant reaction was that he had commotio cordis happen," athletic trainer Sydney Latham said. "This is a rare event where you get struck in the heart with force, and it happens at the right exact time where there is no beat in the cycle of your heart rhythm."
As soon as Hamlin fell, players from both teams were waving their hands over to the sidelines for the trainers and medical staff to rush onto the field as fast as they could. 
"Without the proper training and protocols that the medical staff on the field had for their emergency action plan, who knows how this situation would have played out," Latham said. "How fast they acted allowed them to save his life. I saw somewhere, from other athletic trainers, that it was between nine and twenty-five seconds of them starting CPR on him." 
Hamlin's life was rescued on the field by the medical staff team, but he was still exhibiting signs of a balanced presence, so he was taken to the closest hospital in Cincinnati. The National Football League made the decision to entirely cancel the game out of respect for not just Hamlin's life, but also that of his family, the audience, the team, and the coaches. 
"As an athletic trainer, when you have to perform CPR on someone, that is traumatic for you," Latham said. "When you are a teammate, coach, fan, and even a parent, the amount of mental health that is now in effect for all of them from something so traumatizing, there is no way that those men would have been able to play without that being in their minds."
Being a parent in this situation is a roller coaster of emotions that can not even be put into words because it was such an unexpecting injury. 
"I was watching the football game with my husband and two sons, who have played football for years, and the first thing that came to mind was to stop and pray for this player and for his family," English teacher Julie Gaumer said. "As traumatic and horrific as Damar Hamlin's injury was, it was not a typical situation. I honestly believe that most parents have two possible perspectives during an athletic event: to be consumed in worry and fear for an injury, or to cover their child in prayer, trust, and faith that he or she will be protected. I prefer to focus on the latter. It gives me more confidence to know that my children are in God's hands, and he will guide and direct their path as he chooses." 
Hamlin's first words upon awakening on Thursday were written on a clipboard while he was still in a serious state and being intubated. According to a doctor, he wrote, "Did we win?" "You won the game of life," they replied. 
"I teared up when I read that because it just shows his character and how he was not worried about himself at that moment but how his teammates were doing," Latham said. "I think it's safe to say that that's a quote for the ages because he did indeed win the game of life." 
The next game the Bills played, they were up against the New England Patriots in an important AFC matchup that would determine the playoff picture. The Bills were elected to receive the ball and on the first play of the game, Nyheim Hines returned the kickoff 96 yards to the house. 
"I thought it was one of the best moments in sports history, and it was only right that it happened," Long said. "The whole stadium was going crazy and everyone felt the energy of Damar present watching. You could see fans and teammates holding up hearts with their hands dedicated to him." 
Outside of the NFL, other professional sports and athletes were reaching out with prayers for Damar and his family. NBA star Donovan Mitchell sent wishes to Damar and his family after scoring a franchise-record 71 points in a game for the Cleveland Cavaliers. Sports or not, the whole world came together, and it has reached so many people on many platforms. 
"Not to bring any of my own views into what I believe in, but to see grown men pray together and newscasters stop to say a prayer on live television is some powerful stuff," Latham said. "So, I definitely think that even though this traumatic and unfortunate thing that has happened to him will potentially change his life, it has changed the entire world." 
View Comments(1)
Your donation will support the student journalists of Logansport High School. Your contribution will allow us to purchase equipment and cover our annual website hosting costs.
About the Contributors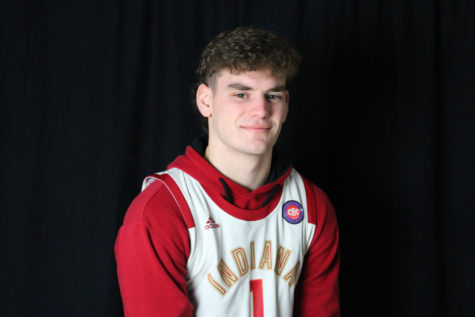 Jeremiah Miller, Reporter
Senior Jeremiah Miller is a new member of the Logansport High School Magpie. On the staff, he mainly covers sports/opinion articles. One thing he loves...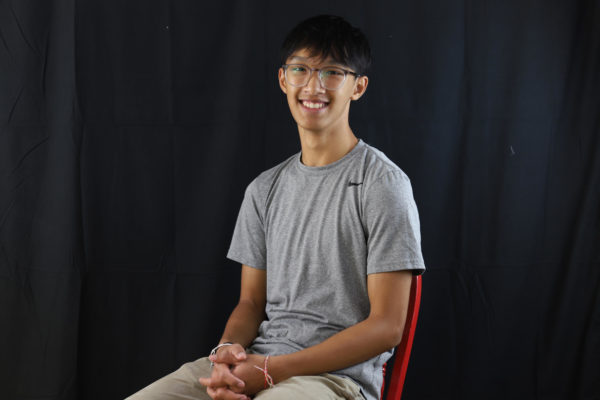 Vasan Nomany, Team Leader
Junior Vasan Nomany is the Captions Editor and a photographer for the Magpie. This is Vasan's second year on the staff. Besides doing Magpie, he is also...