Fincher Awarded with Boys January Magpie Athlete of the Month
It's been an exciting way to enter the new year for junior Jake Fincher. The two-sport student-athlete recently won an NCC title in the 100-yard butterfly and set a new school record in boy's swimming. 
In recognition of his fantastic achievements, Fincher was awarded with the January Magpie Athlete of the Month, having been selected by staff and students.
"I feel pretty accomplished, "Fincher said. "I'm definitely grateful for it, and I think I deserve it. I work hard every day, even through the tough days. Sometimes it's hard to stay motivated. I'm very passionate about athletics, especially swimming. This month has definitely been the best I've ever had competitively, so it's definitely a nice time to win athlete of the month." 
For the Berries, Fincher has been a huge aid to their success. 
"Jake is a coachable and humble person," head swimming coach Mike Shannon said. "I keep telling everyone on the team, 'You will compete in the meet the way you practice. So, work hard in practice, and when it comes time to compete, you will be successful.' Jake encompasses this, and it is contagious. He is a leader in and out of the pool, as well as a great person. He and others have led this team to be a family.  When the athletes like each other, they will push each other to be better, and that is what Jake does. He pushes others to be better."
Fincher's swimming career came by surprise. 
"My swim career started as a freshman," Fincher said. "Originally, my plan was to split 50/50 between diving and swimming since I had prior experience with diving, and I wanted to swim. After a few practices, I realized swimming was more of my sport. I definitely wouldn't be the swimmer I am today if not for my coaches, teammates, and everyone who came out to support me. My freshmen and sophomore swim seasons were the most fun I have ever had in a sport."
Support is a key to success for Fincher. 
"Swimming is a tough sport, and without the amazing team I had back then, I know I wouldn't be the swimmer and person I am today," Fincher said. "Every day the team continues to push me and continues to make memories with me as we grow as a group. Having a team this close really helped me with staying focused on my goals while still having enough fun to stay focused and motivated in my sport."
Leave a Comment
Your donation will support the student journalists of Logansport High School. Your contribution will allow us to purchase equipment and cover our annual website hosting costs.
About the Contributors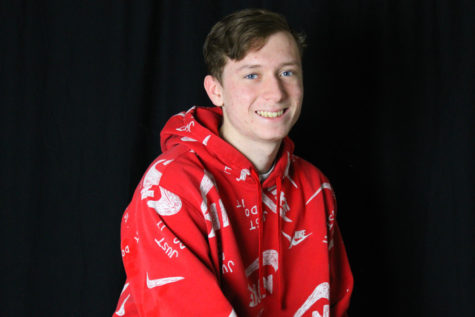 Payton Herr, Sports Section Editor
Senior Payton Herr is a reporter for Magpie and a member of the 2023 class at Logansport High School. He joined Magpie during the 2022-2023 school year....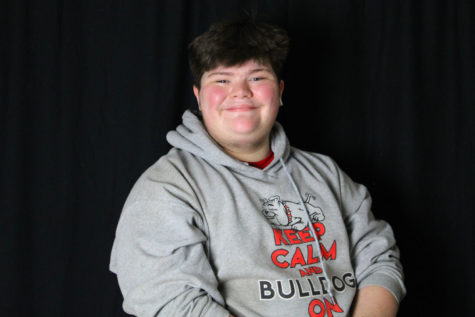 Jakson Combs, Assistant Podcast Editor
Sophomore Jakson Combs enjoys history, photography, and nature. Jakson plays three instruments: saxophone, piano, and guitar. He is in band class as well....