The Mental Tumbles of Gymnastics
Expectations are high for the gymnastics team considering their past record: 9-time NCC champion, 13-time sectional champion, previous regional champion, 2-time state qualifiers, and 15 individual state qualifiers. Coaching the Lady Berries are Haylee Osburn, Jaime Descoteaux, and their head coach, Kelley Platt. 
Platt was a gymnast herself and graduated in 2016. She has a total of 15 State medals and placed in the top 5 overall gymnasts in all four years of high school.
"Transitioning from gymnast to gymnastics coach was tough, but I love this sport more than ever," Platt said. "Working as a coach at a younger age was tough at times, but I've been coaching for seven to eight years now. I'm not perfect, but improving every day."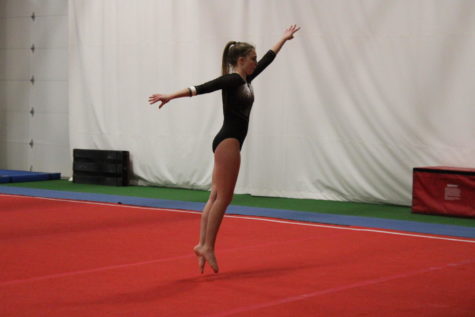 The Lady Berries have had six meets so far in their season, and they are doing exceptionally well. So far, junior Jaelyn Benish has won 6th and 5th place awards in the all-around, and freshman Rylee Zimmerman won 1st place in the all-around at three meets. As a team, the Lady Berries have achieved many high scores this season, but most recently, a score of 95.8.
"The season so far has been phenomenal," Platt said. "We are a young team and small but mighty. We are progressively getting better each meet. The girls are doing very well, focusing on a new skill and better execution."
A difficult aspect of any sport is injury. Suffering injury can be devastating even on professional teams with many alternates. However, since Logansport only has five gymnasts, injury can have more effects.
"Lexi Brown is out for injury," Zimmerman said. "With fewer people, there are fewer opportunities to get a higher score. We depend on everybody to stick everything, and if there is someone out, we don't have any room for error."
Having one gymnast down and only four able to compete has added pressure on the Berries. Another difficult aspect of the sport is mental blocks.
"The hardest part of gymnastics is definitely mental," freshman Tatianna Jones said. "As a gymnast, you can get the biggest mental blocks even if it is just practice. It's something you cannot just push through. You just have to stall and take your time until it goes away. Physically, when you get going, your adrenaline just kicks in."
Although gymnastics is a strenuous sport physically, a majority of Logansport's gymnasts believe it is more mental.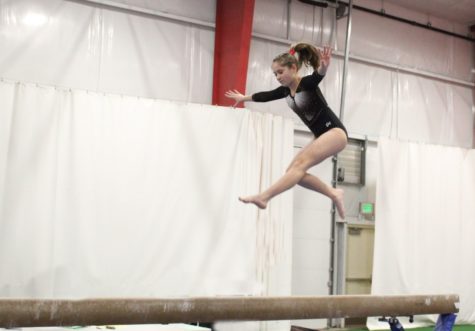 "Gymnastics is a mental sport," Coach Platt said. "You're flipping through the air and walking on a four-inch beam. It's easy for the girls to get nervous in their heads. As a result, we come to the gym very positively. We always have to cheer each other on and pick each other up, making us work as a team very well."
Living up to the criteria that others create can be difficult for gymnasts. 
"The greatest challenge most gymnasts face is having to live up to the expectations of the example kid," Jones said. "It is tough on your mind and body. Everyone needs to play to their best ability and be their model, not just one kid."
The mental challenges of the sport cause the athletes to be very self-critical. This requires coaches to constantly bring the athletes up. 
"They are working on bettering themselves and that causes them to be very hard on themselves," Platt said. "As a coach, I try to lighten the mood and help them understand they are a great athlete with the skills to succeed."
Leave a Comment
Your donation will support the student journalists of Logansport High School. Your contribution will allow us to purchase equipment and cover our annual website hosting costs.
About the Writer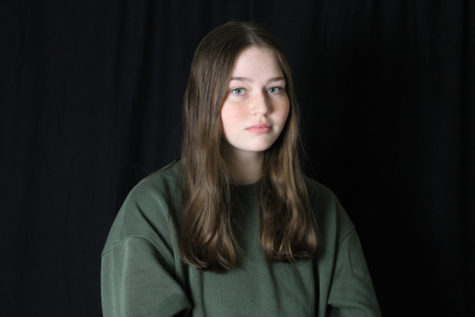 Golda Kitchell, Reporter
Golda "Goldie" Kitchell is a freshman at LHS. She has always loved to write, but last year she also took on photography. Currently, Goldie is a sports...