Review: 'La La Land' Still Shines Like a 'City of Stars'
Lights, camera, action! Have you ever witnessed a slash mob scene of people dancing on top of cars while singing their hearts out on a random highway? Well, I have in the film "La La Land." Winning over six Oscars, two Grammys, and many other awards, this film was an iconic masterpiece that should have won it all. Ryan Gosling and Emma Stone are just two of the many actors in the movie. The film's director, Damian Chazelle, is renowned for directing movies such as "Babylon" and "Whiplash" with a 30 million budget and earning 447.4 million in return for "La La Land." 
As of Feb. 8 "La La Land" is planned to hit the stage of Broadway performing the same music by Hurwitz and bringing in some new songs that will be worked on by the same team from the film and directed by Tony award-winner Barlett Sher. Six years of a concert version of the film started touring all over the world, it is finally coming to the big stage for everyone to see and enjoy. 
This film was set in none other than sunny Los Angeles and follows two love interests named Mia Dolan and Sebastian Wilder. Mia is an aspiring actress who moves to Los Angeles in hopes to become a successful movie star. Sebastian, also known as "Seb" in the film, moves to Los Angeles in hopes of opening his own jazz nightclub where he can bring back what started it all for this musical genre. Throughout the film, they stumble across each other in various locations, sharing iconic songs and dance numbers. It shows both characters reaching for their dreams, but slowly drifting apart from each other only to lead them to their happy ending.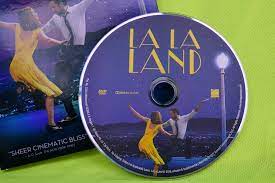 The beginning of what I call a masterpiece started when Chazelle had the idea of making a low-budget musical about a Boston jazz musician titled "Guy and Madeline on a Park Bench" during his years at Harvard in 2007. He partnered with classmate Justin Hurwitz, who is known for composing this film and "Whiplash." A senior thesis statement turned into this sensational film that changed the way I view films now. The view that some others may call "boring" is what makes this film unique and beautiful in its own way. 
The colors, the cinematography, and even the music, all of these things are what make this film so successful. The music for one cannot be forgotten. Iconic songs such as "A Lovely Night" and "City of Stars" are one of my personal favorites and according to Bustle.com, when ranking the songs from one to ten these two were ranked in the top three. This backs up my opinion as to why these songs are the greatest following "Mia and Sebastian's Theme."
The way the colors have a way of bringing the film to a whole new light is phenomenal. Chazelle's use of saturated colors wasn't just for the look; it represented the way Mia and Sebastian's relationship grew throughout the film. For example, at the beginning of the flash mob scene, Mia is dressed in white and Sebastian is dressed in brown while the dancers and extras are dressed in bright saturated colors. This represents the disconnect from the traditional Hollywood glamor, but slowly getting sucked in. 
Overall, it's a beautiful film. It portrays the bittersweet reality of love that fails to be shown in typical romance movies. People often get carried away with the idea of sacrificing everything to be with someone they love, but this movie redefines the concept of love in the most beautiful way: love is not when you want a person all to yourself. Love is when you want the absolute best from the person, and if that means letting go of that person so that they can chase their dreams, so they can become the best version of themselves, then so be it. Love, in its purest form; it's selfless. It's the choices we make, the ones we don't, and who will influence those choices. 
Leave a Comment
Your donation will support the student journalists of Logansport High School. Your contribution will allow us to purchase equipment and cover our annual website hosting costs.
About the Contributor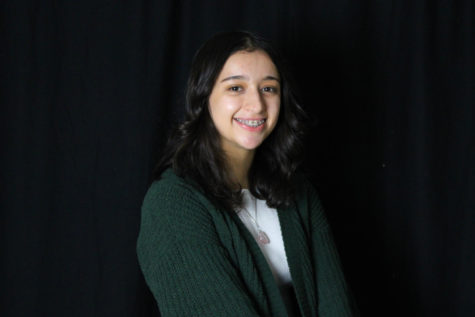 Emily Sanchez, Managing Editor
Emily Sanchez is a junior and has been a part of the staff since her freshmen year in 2020. Emily currently serves as co-Managing Editor. She enjoys writing...