It's So Much More Than Laziness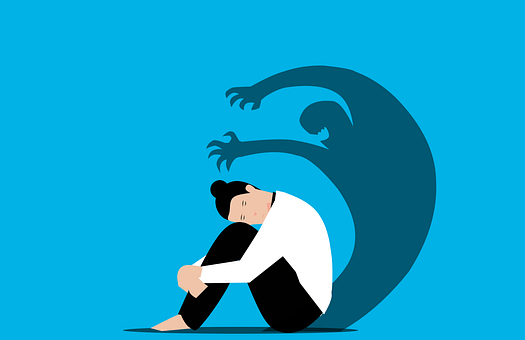 There is a lot expected from teenagers. They're expected to go through seven classes, complete assignments, do well on tests, watch their siblings, participate in extracurricular activities, go to work, and still manage a social life on top of everything else. Teens are left with little to no time to relax or do anything for themselves. For teens who don't have good support, anxiety, depression and self-harm can be the result.
High school classrooms across Indiana have an average of 25 students. Of those students, 31% of them have some type of anxiety disorder, and 8.1% who do can have severe physical and mental setbacks as a result.
"There isn't enough attention brought to anxiety disorders," sophomore Eli Jarvis said. "There are still people struggling with anxiety and depression daily without getting any help."
The American Psychological Association states that 10% of teens say that stress causes them to get lower grades than when they're not stressed. Stress causes 37% of them to feel overwhelmed. Out of all teens, 40% say they're irritable and neglect home responsibilities due to stress, and 59% say balancing all their activities causes stress.
Stress and anxiety play a large role in the lives of high school students. Motivation and inspiration are as rare and little as a 4.0 G.P.A. Teachers and family members can seem to care more about grades than mental health students fall into anxiety can push them into a dark and scary place that can be hard to get out of.
When someone is in a dark place in their life, it can feel like they have no one to turn to. They feel like there is no choice for them. This is when most teens turn to drugs, alcohol and violence. But, it doesn't have to be that way.
When you have the time, list different ways to positively react to stress. This can be things like deep breathing, walking, listening to music, or whatever helps you destress. Then, rank them on a scale from zero to 10 from things you are most likely to use to things that you are likely to use. Now, even if you can't do what you would typically do, you have an entire list of new things you can try.
Anxiety and stress can be hard subjects to talk about. People will react to it in different ways so it's important to keep an open mind when talking about it.
"When I get anxious I tend to fidget a lot," Jarvis said. "I shake my hands or tap my foot. It's hard to ask for help with my anxiety though because I'm scared of what people will think of me. I know it's common to have anxiety but no one ever talks about it."
Leave a Comment
Your donation will support the student journalists of Logansport High School. Your contribution will allow us to purchase equipment and cover our annual website hosting costs.
About the Writer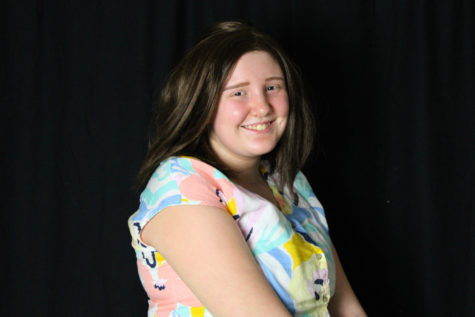 Veda Fagner, Reporter
Freshman Veda Fagner is a reporter for Magpie. She loves the atmosphere of the class and always looks forward to it. Outside of writing, she loves to read,...