Netflix Versus Hulu Versus Other Streaming Services
Netflix and Hulu are some of the most used streaming entertainment apps. As of this year, Netflix is #1 among the best on-demand streaming services apps while Hulu is #5. There's a rivalry between these two services as many believe Netflix is better, and many others believe Hulu is better. Both are better than each other in many different ways.
Netflix is generally cheaper than Hulu, and Netflix has way more option plans than Hulu. Netflix provides plans like basic with ads, basic, standard, and premium, while Hulu only provides just Hulu and Hulu with no ads. Netflix's starting plan starts at $6.99, and Hulu's starting plan starts at $7.99. 
With Hulu, you can access recently-aired shows that aren't generally on cable TV and are not offered by Netflix. So, Hulu is the best option for you if you want newer content to watch, and if you are more into reality TV. There is a plan on Hulu that provides Hulu, ESPN+ and Disney+, which helps you save so much money rather than getting all of those services separately. 
Netflix comes with double the content that Hulu has. Even though Hulu has newer content, Netflix provides you with double the hours of entertainment and loads of content to watch. When you sign up with Netflix, it has three different types of plans that come with no ads at different price ranges.  
Netflix has been around since August 29, 1997, and it started off as a DVD service. In January 2007, it became a streaming service available to the public. Hulu was established on March 12, 2008, so that makes it 15 years old. Over the years, there has been upcoming competition between streaming entertainment apps. Apps like HBO Max, Disney+, Peacock, and Prime Video have entered the world of streaming, and it has caused a lot of tension between those who were already around like Netflix and Hulu. Lots of these streaming services have shown creativity in their apps so that they could attract more customers. 
Streaming services like Amazon Prime Video have exclusive originals, live sports, and film premieres that come in great competition with Hulu because Hulu also provides services like on-demand tv and live sports. HBO Max and Hulu are somewhat of the same streaming app because HBO channels and on-demand HBO shows and movies can be found on Hulu. There is still competition, however, because HBO Max still has its own personal app.
Disney+ is one of the biggest competitors of Netflix, and it has only been around for two years. Netflix has 213 million subscribers, and it is around across 190 different countries. Right behind it is Disney+, with 116 million subscribers and 53 countries. Although Disney+ is not spread around the world as much as Netflix, it is very close behind in the number of subscribers. 
As years go on, more streaming services will come into the picture and existing services will still be around but others might take over. The competition will still be up and going because different streaming services will try and compete with Netflix and Hulu. 
Leave a Comment
Your donation will support the student journalists of Logansport High School. Your contribution will allow us to purchase equipment and cover our annual website hosting costs.
About the Contributor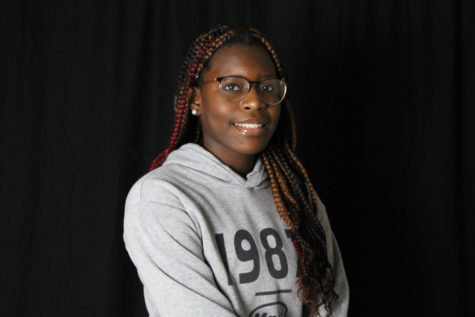 Jada Paul, Photographer
Freshman Jada Paul is a new member of Logansport High School Magpie. On staff, she covers features while also taking photos for the writers on staff. One...