Best Day For Test?
We can all agree that all tests are very stressful, and we don't enjoy taking them. Every time a test comes up at school, I know we all feel like our lives were just ruined. But, we have to because they are mandatory. 
A test can be taken on any day of the week. But taking a test at the beginning of the week is just horrible. Mainly because it is the start of the week, and you just got back from the weekend. You are not fully in mind and want to do anything when you come back to school from a nice weekend of no homework or sitting in a classroom. 
Fridays are the day's when you know that you don't have to worry about working on anything else after the test for the week because it's the start of the weekend. But also at the end of the week, you are more focused on going home and relaxing so you are not very focused on what's going on in class which could reflect on how you do on the test. 
On a Wednesday, it's the middle of the week and you feel more into what you are learning in class. In that way, you can be more focused on the test and can get a better score than you would if you took the test on a Monday or a Friday. 
Most of the time you take a test, and you are not prepared for it. Whether it be forgetting to study or just being tired from the day before, everything can reflect on how you do on a test because if you feel horrible and stressed, you are more likely to not do very well on a test. But if you feel motivated and high-spirited, you might do a little better on tests than you would have done if you weren't very sure of yourself. 
I feel like the best day to take a test is Wednesday. It's the middle of the week and you are not too tired from the weekend or the beginning of the week which is Monday.  You can be more focused on the test because you are not worried about the end of the day going home for the weekend. So, with all of those combined the best day for a test for me is Wednesday. 
Leave a Comment
Your donation will support the student journalists of Logansport High School. Your contribution will allow us to purchase equipment and cover our annual website hosting costs.
About the Contributor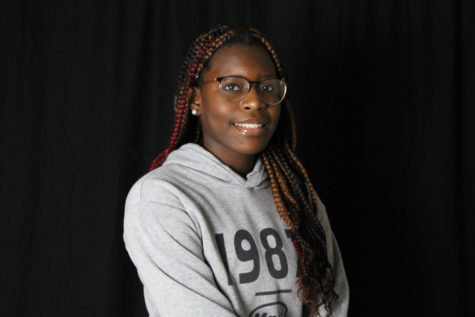 Jada Paul, Photographer
Freshman Jada Paul is a new member of Logansport High School Magpie. On staff, she covers features while also taking photos for the writers on staff. One...