Voices Being Heard with the LHS Speech Team
With the new year starting, the new season of clubs and teams like the LHS Speech and Debate Team is starting to pick up again. The callouts for the team were on September 16th, and with the help of teachers and staff spreading the word, many students decided to attend the callout.
With the new season starting to pick back up again, the coaches have decided to not make students try out for the team like in previous years according to coach Jessica Kranz.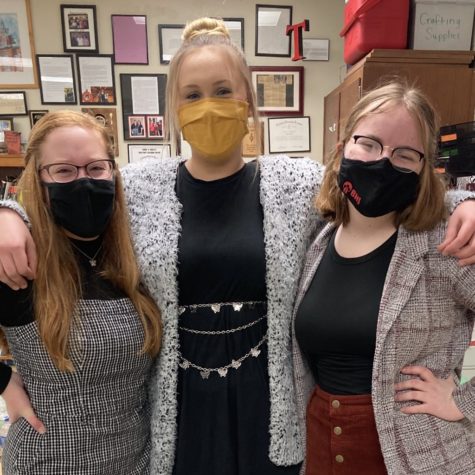 "We're not having tryouts this year; we are just going to put people who want to be on the team because we figure if they want to be on it, then they are committed to working with us," Kranz said
The team also has more than one coach that helps each member throughout the season. Joyce Pasel and John Raderstorf, along with Kranz, have worked together for two years now. Pasel, who also passed down the speech tradition to her daughter Kranz, was on the team when she was in high school and has been a coach for the speech team for 28 years for LHS and Columbia 6th Grade Academy.
Raderstorf, who was also a part of the team in high school for all 4 years, graduated in 2017 when he placed 7th in discussion at the state meet. He currently attends Indiana University Kokomo as well as regularly assisting the Speech Team.
Kranz has been coaching the team for 19 years and was inducted into the Indiana High School Forensic Association Hall of Fame in 2019 along with her mother, who was also inducted in 2015. She was a part of the speech team when she was in middle school and high school and also competed nationally on the Purdue University team.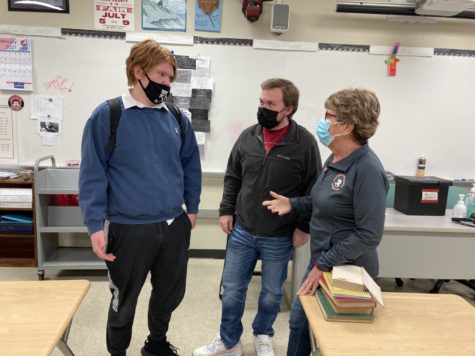 "Speech is, I guess you can say, an old habit. I was on the middle school team for 7th and 8th grade, 4 years all through high school, and then 3 years on the Purdue team. I've also been coaching for 19 years," Kranz said
Many members of the team have favorite categories to participate in. Some of the more popular categories include duos, discussion, and radio.
"There's so many good events to choose from, but if I had to pick one, it would have to be info. I am a detailed oriented person, and I love the freedom you're given with info. You can pretty much write about anything, whether it is the history of the toilet paper or whatever it may be," junior Luna Tafolla said.
Another member of the team also explained their favorite category to participate in. This being informative as well.
"My event is informative, and I like it because it fits my personality the best, and you can talk about anything you want. You have visuals that you use during your speech, and some people write about really interesting things," junior Halle VanCuren said.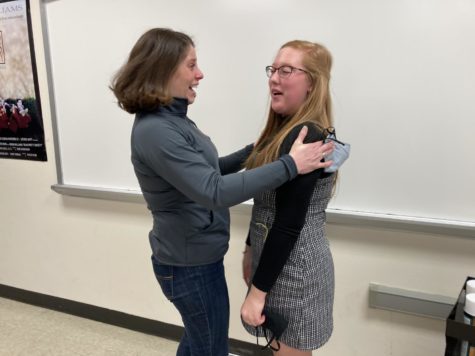 Throughout life, communication is going to be an important part of life when working with people, and with joining the Speech Team, students can learn those skills that will benefit them once they leave high school.
"Generally speaking, speech benefits students by helping them find their voice. It helps them to not be so nervous with public speaking and presenting. It's just a really good experience to leave high school with. Personally, it helps me to be more confident with my speaking. I am in the theatre and probably my least favorite part of it is the lines with the music," senior Sasia Linden said.
Kranz also had an opinion about the benefits of the speech team.
"Speech and debate is something you can do and participate in every single day of your life unless you are 100% off the grid or living as a hermit you're going to have to interact with people. You might grow out of the physicality of a sport that you participate in or being on stage and being a part of the drama club, but the skills that you learn for interpersonal communication, dealing with others, speaking your mind in a respectful and capable manner you will never grow out of," Kranz said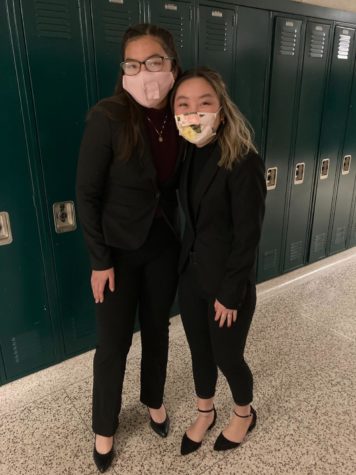 The members stated what they were looking forward to for the season many of them had the same responses.
"This season, I am most excited believe it or not for the bus rides, the last 5-minute preparations before you're up next by talking to a wall and reviewing your speeches, and for the frosty's at Wendy's," Tafolla said.
VanCuren also shared some of the things she is looking forward to for this upcoming season.
"I'm most excited to attend competitions in person and for my speech. Last year, all of our meets were virtual, and it wasn't the same as going in person. As a team, we were separated, and there wasn't a lot of bonding that was able to happen. Personally, I'm also excited about my growth in my event. I grew so much as a speaker just from one season to the next, so I can't wait to see what this year brings," VanCuren said.
The first meet for the season is on December 11th, and it will be virtual. Kranz is hoping after Christmas break that meets will be in person for the rest of the season instead of online.
"Our first meet is scheduled for December 11th at this point, and it will be the asynchronous meaning we won't actually be going there. It will be live in some events, but mainly a lot of them will be recorded. We will break over the holidays, and then our meets will start back up on January 15th. It will take us through the winter and spring," Kranz said.
The team has had many accomplishments throughout the years and with the encouragement of teachers and students, the team will continue to grow and let students speak their minds and find a voice for themselves along with cherishable memories and lessons that will follow students for the rest of their lives.
Leave a Comment
Your donation will support the student journalists of Logansport High School. Your contribution will allow us to purchase equipment and cover our annual website hosting costs.
About the Contributor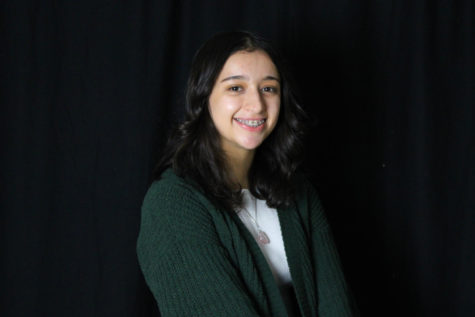 Emily Sanchez, Managing Editor
Emily Sanchez is a junior and has been a part of the staff since her freshmen year in 2020. Emily currently serves as co-Managing Editor. She enjoys writing...