Column: All-Star Games Are Outliving Their Usefulness
The debate surrounding professional sports' All-Star Games is more entertaining each year than the games themselves, which raises the little-addressed topic of whether or not All-Star Games are even worthwhile to participate in. 
All-Star Games have been declining in recent years along with the number of viewers on national television and the amount of fan entertainment. 
"I recall as a child eagerly anticipating the All-Star Games just to watch all of my favorite athletes on the field or court at once," senior Izak Mock said. "When else can you watch superstars like Derrick Rose, Kobe Bryant, Dwayne Wade, and Kevin Durant team up?" 
Nonetheless, superstar athletes that participate in a sport at any given time are not the only thing that matters. The commitment each player would put in to win made these games so fascinating to watch. You don't see that effort anymore. 
"The guidelines for the NBA All-Star Game's scoring change each year," senior Rylan Campbell said. "What is the point of the All-Star Draft if no one is going to play defense, regardless of how entertaining it may be to watch? Anybody can comment on the selection, asking why this player was chosen rather than that one, but does it really matter if none of the stars make an effort beyond creating highlight reels for the fans?"
Athletes have less motivation to put the same effort into All-Star Games as they do into other games during the season because they are typically meaningless. 
"The NBA will have to find an incentive to make it worthwhile for players to play their hardest and best during the All-Star Game," senior Kaiden Lucero said. "It should be an honor to play in a game like this, and the players have a hard time showing their appreciation by the lack of effort in these games." 
Injuries during All-Star Games are another issue. Organizations continue to try to prevent their stars from participating out of fear that they may suffer needless injuries. Some are so cautious that they give the All-Star coaches precise instructions on how long to play their players during the game.
"This is a significant issue since it will lead to a continual lack of effort over the years if every team is concerned about their best players being hurt," Campbell said. "There are far more superstars missing more than twenty regular season games due to injury and load management than there were in the past. That raises the question of whether the All-Star Break is an additional time period to offer stars a break and prevent any more injuries when they miss games and even the All-Star Break."
There is growing optimism for better All-Star Games in the future. Every All-Star game's focus on the fans collapses when they quit caring. 
A solution would be to reveal the All-Star selections without actually participating in a match. In essence, this is comparable to the All-American teams in college football. Without the mindless drivel of taking part in a pointless game, players would still enjoy the honor of being considered one of the best. The MLB has undoubtedly benefited from motivation, but it's time to apply this concept to other professional sports.
View Comments(1)
Your donation will support the student journalists of Logansport High School. Your contribution will allow us to purchase equipment and cover our annual website hosting costs.
About the Contributor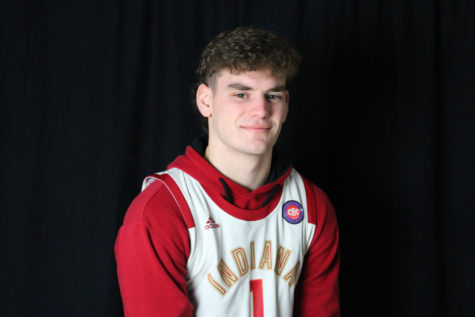 Jeremiah Miller, Reporter
Senior Jeremiah Miller is a new member of the Logansport High School Magpie. On the staff, he mainly covers sports/opinion articles. One thing he loves...