IHSAA Class Alignment Proposal to Affect Logansport Athletic Classification
The Indiana High School Athletic Association is considering a new classification proposal that would drop Logansport High School to class 3A, instead of 4A.
Logansport has traditionally competed in the state's largest classification for high school athletics. However, possible changes to the state's athletic classifications and a string of lackluster performances have prompted some to argue that the school should move to a lower division for more competitive matchups. 
According to the 2022-2023 IHSAA classification release, Logansport is placed 80th out of 100 schools in student enrollment in class 4A. LHS had 1252 students enrolled for the 2022-23 school year, while East Noble leads 3A with a student enrollment of 1045. 
"I believe the competition would be way better and more competitive," sophomore Micah Rogers said. "I think that us moving down to 3A would give us more of a shot at advancing to the next level of tournaments and winning titles."
Rogers is on the Berries baseball team, which recently lost to Lafayette Jefferson, which has over 2100 students enrolled for this school year. 
"I don't think it's fair for us at all," Rogers said. "I feel like our school is very talented athletically, but not compared to schools with hundreds more students."

Along with Lafayette Jefferson, the Berries are a part of the Northern Central Conference, arguably one of the best conferences in the state. Although, the Berries are second to last in student enrollment in the NCC. 
"Being in the NCC is challenging," Rogers said. "We face numerous schools that have 500 to 600 more students than us. With more students, they have more athletes they can choose from, when it comes to tryouts. Some of these schools have better facilities and operate better because of their student's enrollment and funding."
The fixed four-class alignment would fill Class 4A with schools with 1,400 students or more; 3A with enrollment figures between 600 and 1,399; 2A between 325-599; and Class A schools with 324 students or less. The new proposal would assign 68 schools to 4A and between 99 and 117 schools in the other three classes based on participation levels in each sport.
"The Berries could be way more competitive and make games more fun to watch and play in," freshman Kaison Good said. "As of now, we can compete with larger schools but if the proposal gets approved, we will be able to compete with schools with a closer student population and succeed at all levels. "
Good is a three-sport athlete at LHS. In each sport, he has faced multiple opponents in the upper and lower classes. 
"We've lost to some 2A and 3A schools in basketball," Good said. Moving down won't necessarily mean well dominant, but we will for sure be more competitive. Another thing that will help Berry athletics is getting more people out for sports and just be more active in life."
If the proposal is approved, the IHSAA will likely put the new classification system into effect for the 2024-25 school year. Although, they can institute it in what year they vote to do so. Some possible 3A opponents for the Berries would include Twin Lakes, Maconaquah, Western, Northwestern, and West Lafayette.
"We can hang with these schools now," Good said. "If they all do move down to 3A, we could have a chance at winning some championships. "
With the new proposal, the gap between the largest class would be reduced and keep schools in the same class for all four-class sports. It will also ensure schools will not move to higher classes without an increase in enrollment. As of now, schools may move up classes due to being a powerhouse in a certain class. 
"I think it's fair that if a school is a powerhouse in a lower class, they need to play higher class schools." Good said. " For example, we are a very low 4A school and sometimes we get blown out by these powerhouse schools with hundred more students. Although, we might drop to 3A and be the powerhouse in that class. It's very controversial."
Leave a Comment
Your donation will support the student journalists of Logansport High School. Your contribution will allow us to purchase equipment and cover our annual website hosting costs.
About the Contributors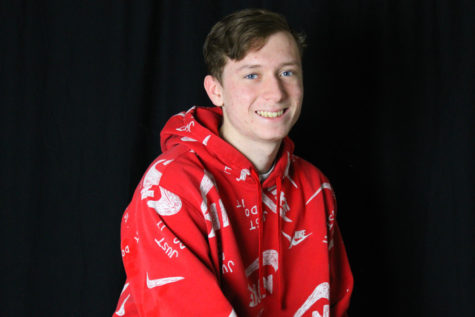 Payton Herr, Sports Section Editor
Senior Payton Herr is a reporter for Magpie and a member of the 2023 class at Logansport High School. He joined Magpie during the 2022-2023 school year....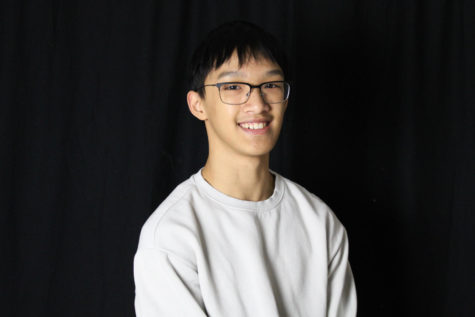 Vasan Nomany, Captions Editor
Junior Vasan Nomany is the Captions Editor and a photographer for the Magpie. This is Vasan's second year on the staff. Besides doing Magpie, he is also...